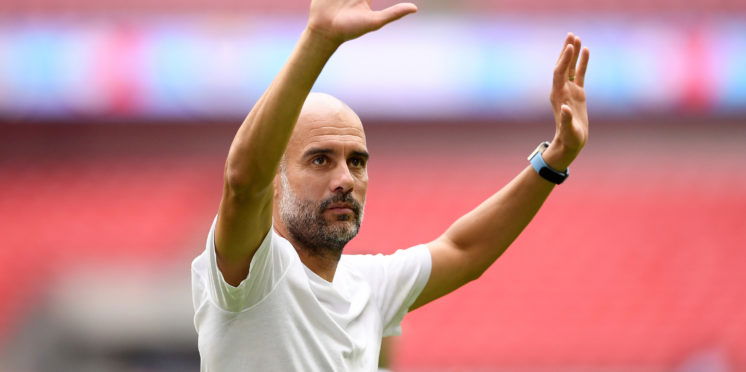 Preview: Manchester City vs Tottenham Hotspur
The new season of the English Premier League 2019/20 has just begun. According to the results of the first round, it could look very similar to the previous one except for Manchester United who destroyed Chelsea in the first round with 4 goals to 0. In most of the seasons, 4 goal margins would be enough to take the lead after round 1 but in this one, it is enough just for the second place. The blue side of Manchester continued to destroy their enemies without mercy just like last season. Manchester City defeated West Ham 5-0 to secure the lead after the first round. Liverpool won against a newbie, Norwich at the season-opening.
Although it looked like a disaster might happen after a 4-0 half, the Reds decided not to force too much. Norwich managed to score one goal to save honour. Tottenham also won the first round match to start competing for the trophy once again. They are always close but something is missing. Maybe this season Pochettino will find magical ingredients needed for the title? An ideal way to find out is it going to happen is a 2nd round match against Manchester City. The match is going to be played on Saturday, 17th August at the Etihad Stadium, home of Manchester City. Although it is a very early part of the season this match could show us what can we expect from both of the squads. Let's start with the Tottenham expectations.
Although everyone loves to win the matches, likely, Mauricio Pochettino will simply try to hold on to the draw as long as possible. The point won at the Etihad Stadium would be nice in the matter of the result, but maybe even more important, that would send the message to the others. It would be as clean as a whistle that Poch's squad is finally ready for something big. What are Manchester City fans expecting from this match? After 2 seasons in a row winning the title you don't need to be too smart to understand what they are expecting from the team. You have to win most of the matches to become the champion and home advantage should be used in the right way to make the things easier.
Derby matches are always more interesting when you place a bet. With the Internet full of bonuses and promotions things are getting easier for you to multiply your funds with low risk. Freebets.uk has the latest free bets offers for example. There are also many betting houses where you can get 100% for your first deposit. Goal scorers predictions are usually credited double when you place your first bet. Great deal would be to bet that for example Harry Kane will score the goal with the odds of 3/1 (4.00) [Bet365], where for one Euro you bet you can win up to 8 euros using promotions found online. Kevin De Bruyne to assist the goal @ 1/1 (2.00) [ Bet365].
The most creative Citizens player lives for matches like this one and that is resting us assured that he will serve at least one ball to Aguero or Sterling, they are usually as cold as the other side of pillow when we talk about realisation.
As it is expected for the game to be very fast paced, an interesting bet could be that goal will be scored within 15 minutes. The odds of 7/2 (3.50) is more than acceptable. If you prefer match betting rather then goal scorers, we analysed this game for you in the continuation of the article.
Our expectations from the match Manchester City vs Tottenham Hotspur:
Although the match is very important, early faze of the season could decrease the pressure from both teams. There are 36 more rounds to recover from the bad start. That could be a worrying sign for Tottenham. Everyone knows how David Silva, Kevin De Bruyne, Raheem Sterling, Aguero, and friends are playing when they are not under pressure. Pochettino will have an extremely hard task to find the tactic to try to stop Manchester City's transitional offence, where they are the most dangerous. It is amazing how quick they are changing their mentality from defence to offence in a matter of seconds. With quick players like De Bruyne and Silva, it is always dangerous to lose the ball at the half-court, their imagination allows them to pass the ball through the whole defence to connect Sterling or Aguero with the Lloris. What could be the problem for the "Citizens"? Pochettino is the creative coach when we speak about set-pieces. Although the most dangerous player at the set pieces is always Harry Kane, there are many other threats as well. Heung Min Son is maybe the biggest threat to Citizens goal after Kane. His speed could be a problem for City's centre backs. However, we expect an exciting game with many goals scored.
Betting tips:
Manchester City – Tottenham Manchester City to win @1/2 (1.50) [Bet365]
Manchester City – Tottenham Both teams to score @4/5 (1.80) [Bet365]
Manchester City – Tottenham Manchester City to score in both halves @2/3 (1.65) [Bet365]
Manchester City – Tottenham Total over 2.5 @2/3 (1.65) [Bet365]
Enjoy in the upcoming games!
---