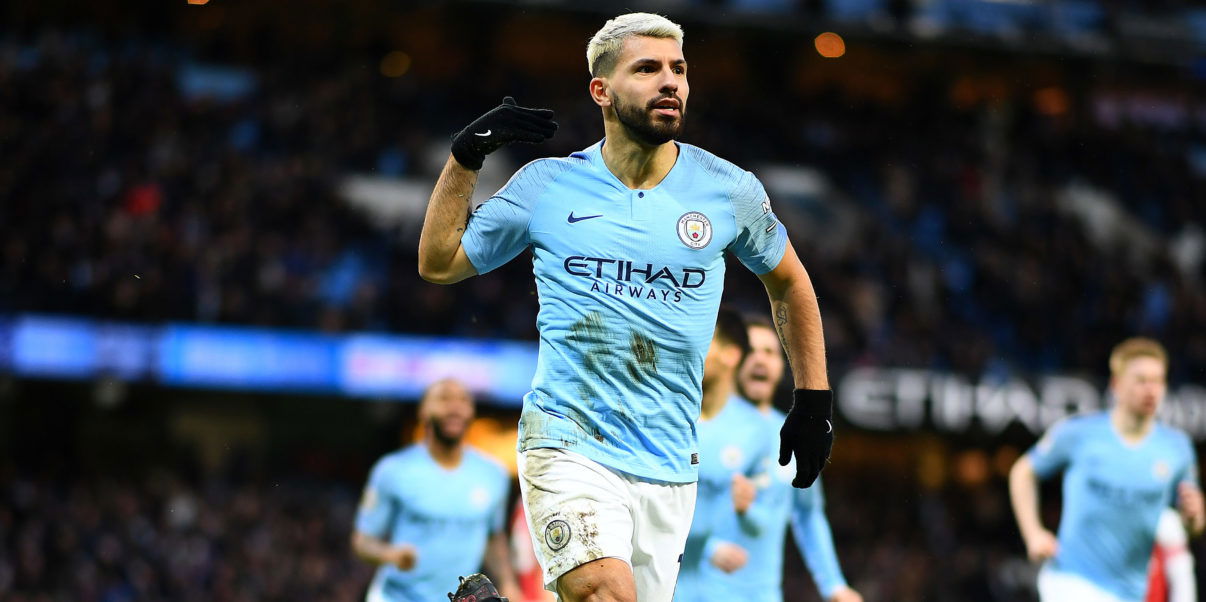 Manchester City Player Ratings: Arsenal (H)
This was a must-win game for the defending champions as they must play every game as with the mindset that Liverpool will win their own encounter.
The hosts started fast as they did on Tuesday night with Segrio Aguero scoring a header from a beautiful Aymeric Laporte cross, within a minute.
However, City looked as if they were not going to make the same mistake as they did against Newcastle and continued to attack Arsenal with the high quality that they are known for having.
This showed with a blatant penalty on Aguero denied and a disallowed goal from the French auxiliary left-back for the day.
Nonetheless, in typical City fashion, Arsenal got one chance from a set piece to score to get back into a game that was beginning to look as if it was going to be a long one. The rest of the first half was poor from a Mancunian perspective until a moment of brilliance from Raheem Sterling set up Aguero for his second just before half time.
The home side were clearly given a stern Pep talk (pardon the pun) in the break because they were impressive from the moment the whistle was blown.
City dominated the game and put it to bed thanks to Aguero's third, although the Argentine admitted it probably should have been disallowed for handball after he had seen the replay.
Here's how we rated the City players in the game: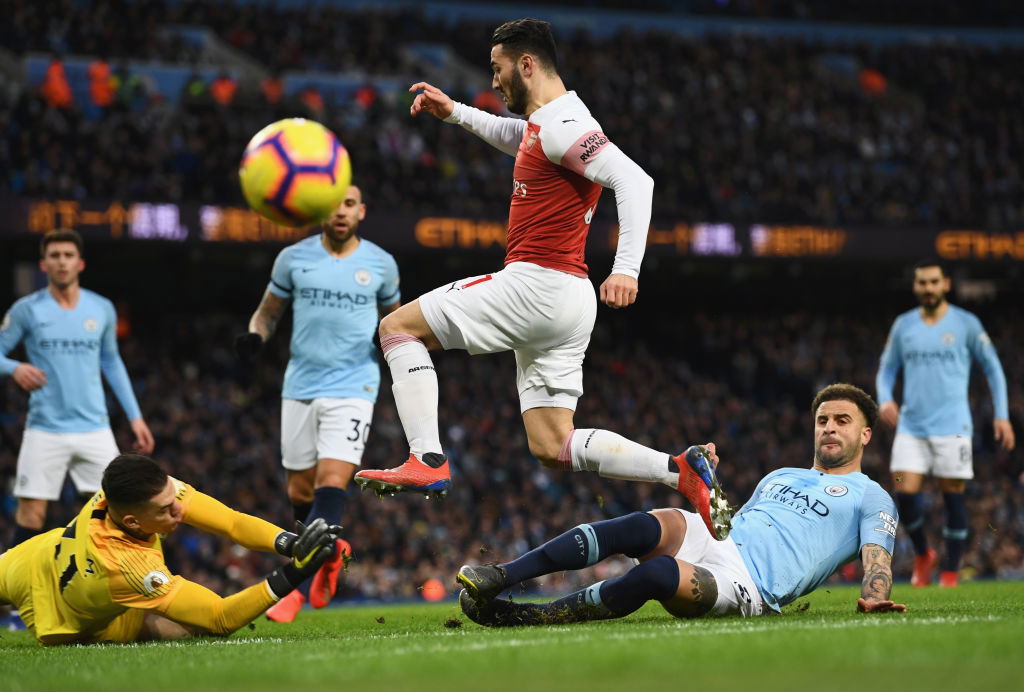 Ederson - 6
There was little he could have done for the goal and dealt well with the through balls played into Aubameyang. His passing was a little bit wayward and twice kicked the ball out of play. He is human after all. 
Kyle Walker - 6
I thought Walker improved dramatically from his horror show on Tuesday, he was by no means at his level from last season but he did well in an unfamiliar position.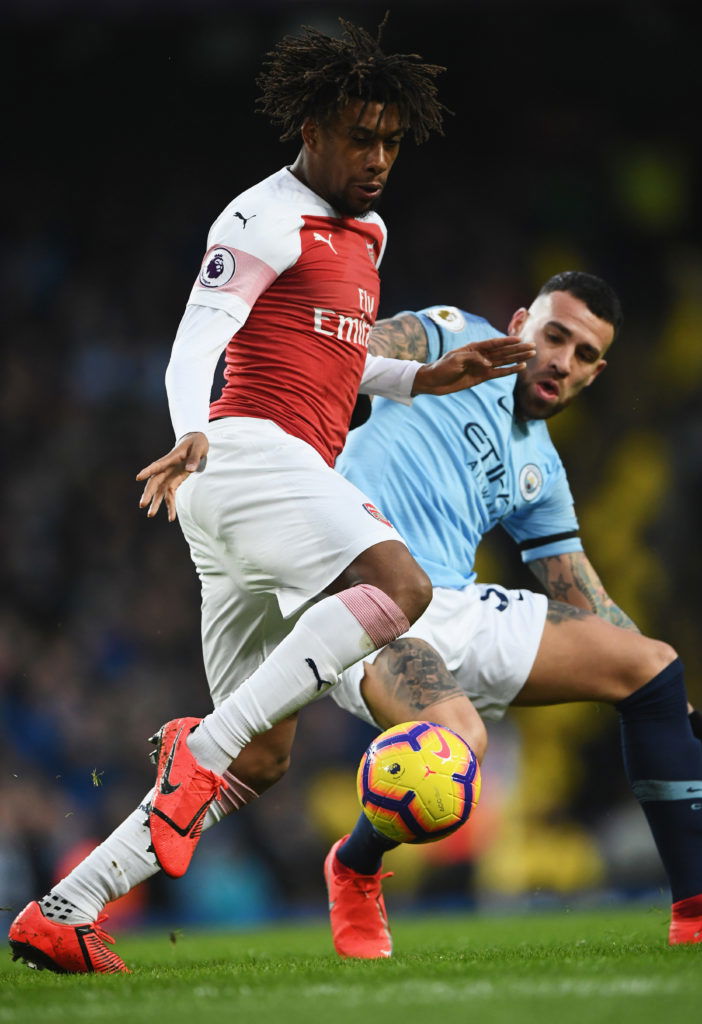 Nicolas Otamendi - 6
I was surprised at his selection due to the pace of both Lacazette and Aubameyang but he did a good job in the centre of the back three. He broke the lines well and looked like the player he was last season, being aggressive in the air.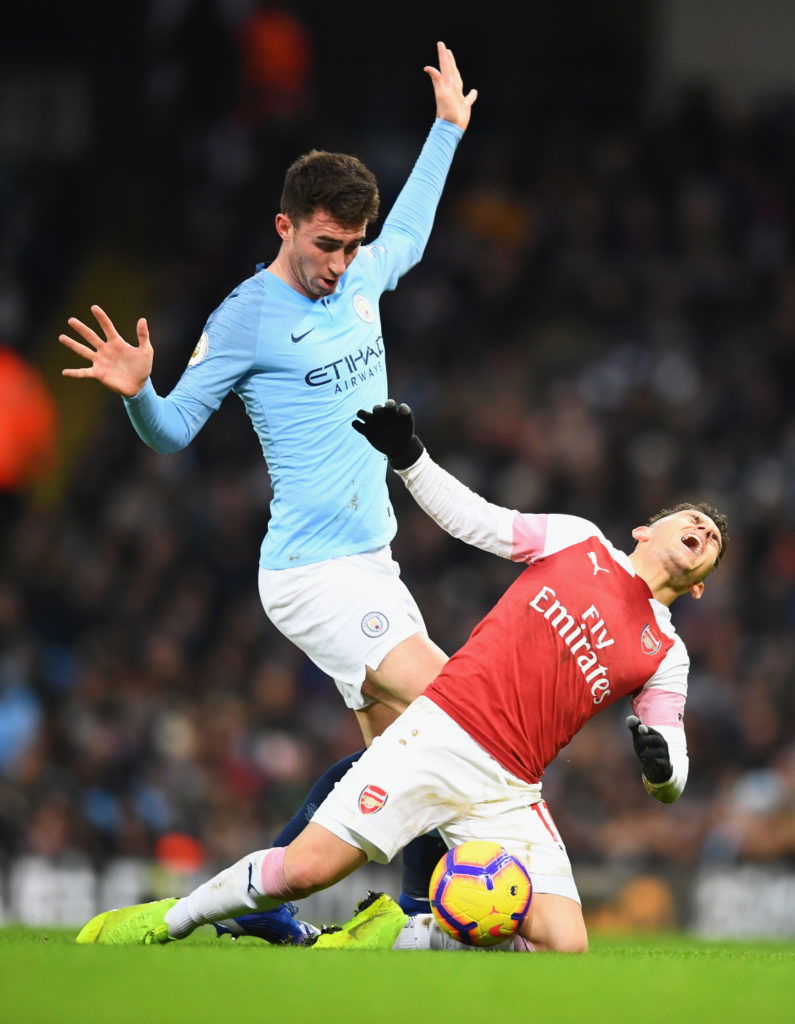 Aymeric Laporte - 8
Laporte was fantastic and any worries about his form after the Newcastle game were quickly squashed. He seems to have a knack for playing some beautiful balls that cut the lines effectively but also has a wicked cross, as seen by his assist.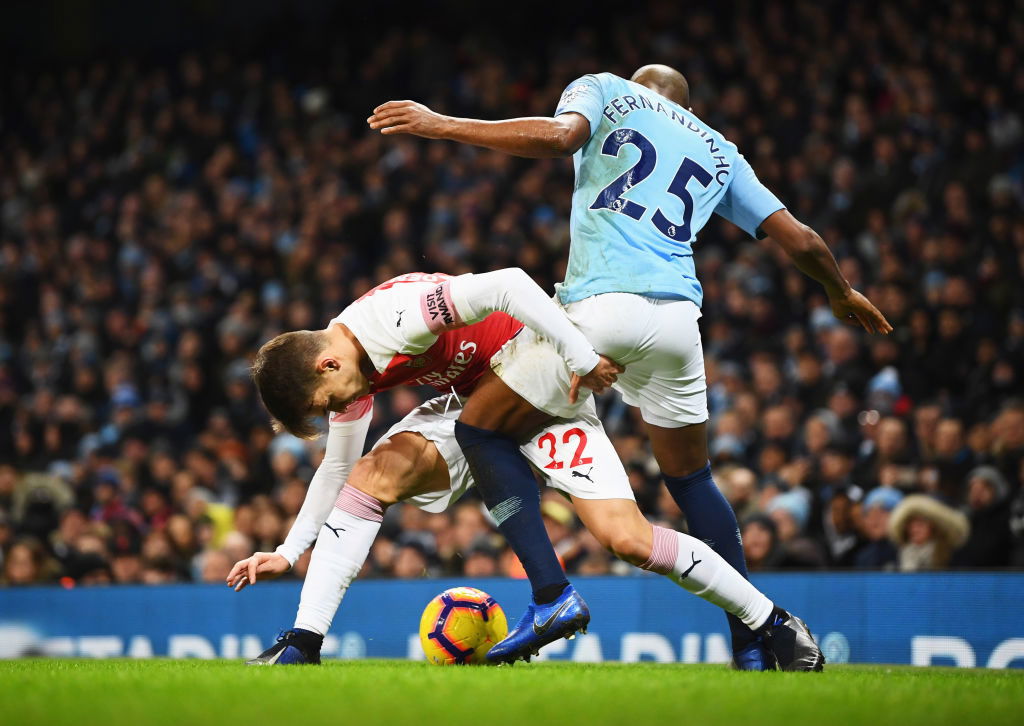 Fernandinho - 8
There will be a theme with these reviews but funnily enough when City's best players are at their best, so are the team. The midfielder controlled the game superbly and quashed almost every threat through the middle; he was back to pinging the balls out to Sterling on the left which caused the majority of Arsenal's problems.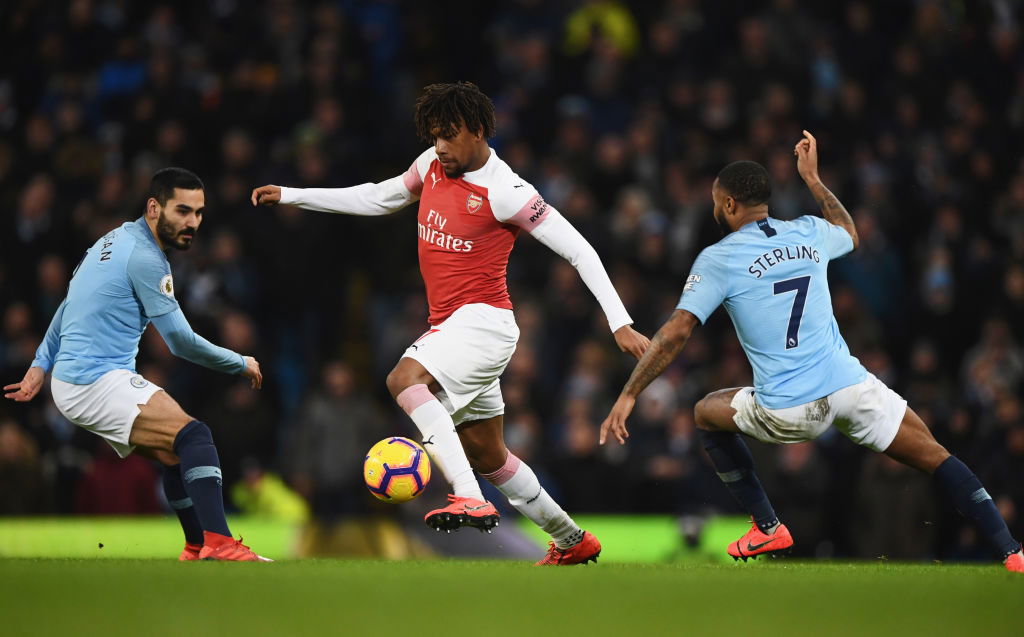 Ilkay Gundogan - 7
He is a maligned figure amongst the City faithful, but he put in a clever display. He battled hard with the dynamic duo of Torreira and Guendouzi but he was most effective going forward and put in some wonderful through balls over the Arsenal defence that had them scrambling.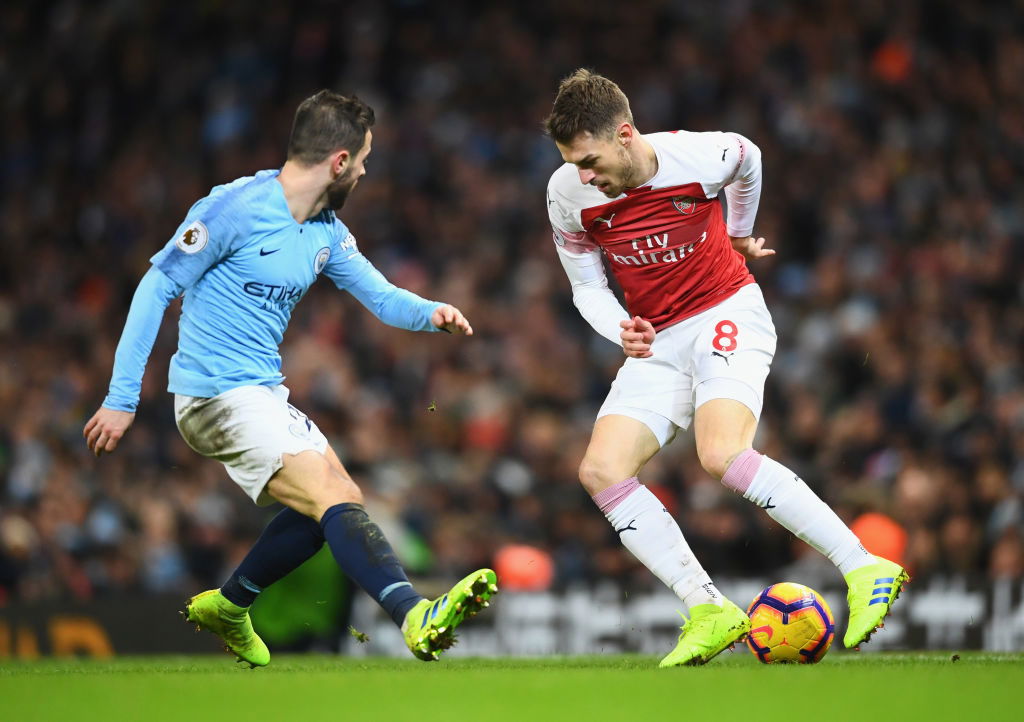 Bernado Silva - 7
I love this player simply for his work effort. I did not realise we had signed such a workhorse last season, the energy that he brings whether he is on the right wing or as a 'false 8' is crucial to this City side. It stood out for me in the 88th minute, I believe, when he chased back to help out Walker, won the ball and then City broke and should have scored. Magical.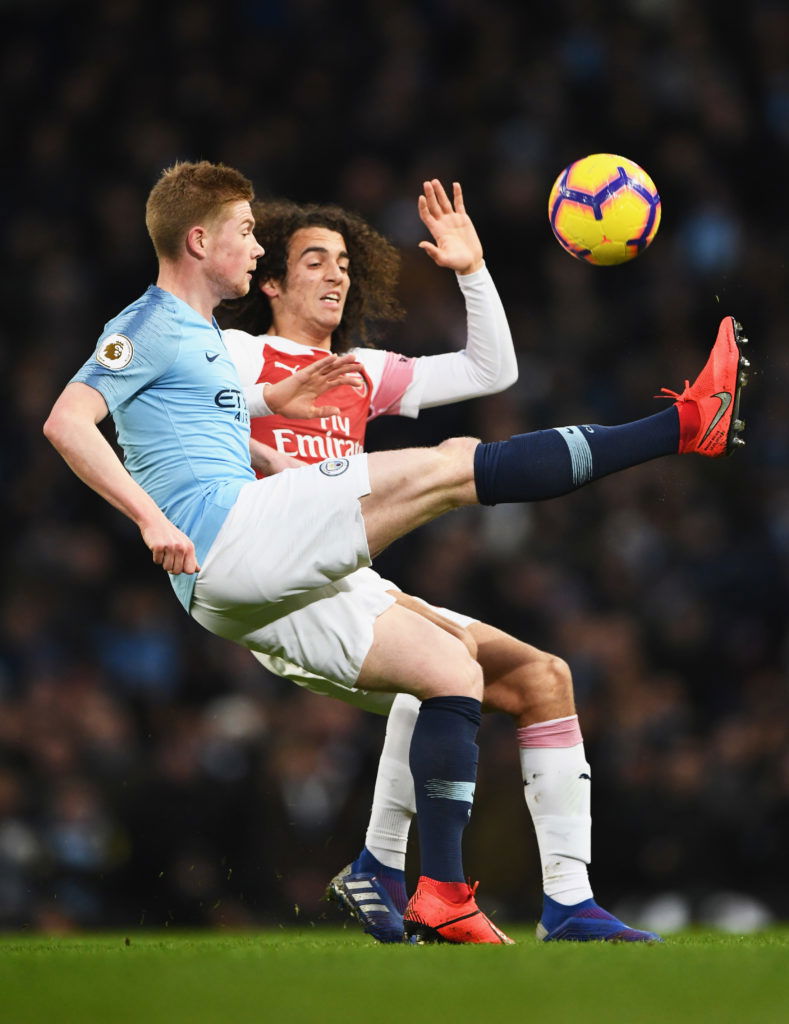 Kevin De Bruyne - 7
Kevin did not stand out as much as he did on Tuesday, however, I think that is because the other players stepped up to match him. He is slowly getting better and better, playing some ridiculous crosses that will only result in goals once Aguero/Jesus reconnect with the Belgian maestro.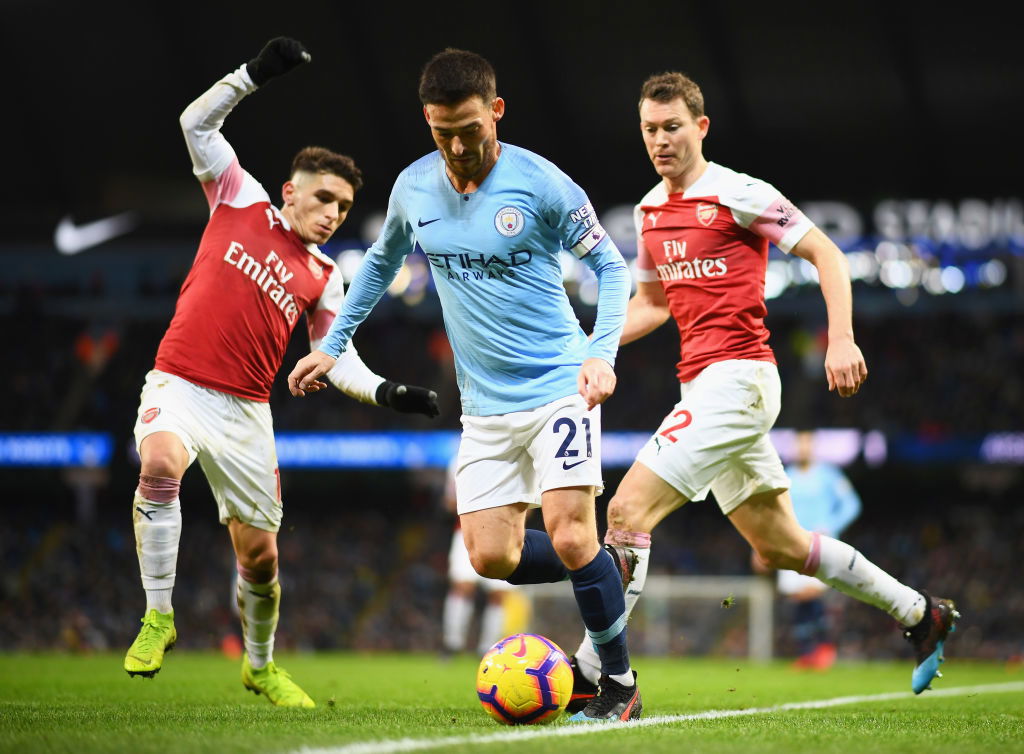 David Silva - 7
David played far better than he has in recent weeks and made many nifty touches that were signs of him returning to his best. He did not take my breath away, but they job that he did do was important as he kept the attack flowing and pieced each move together.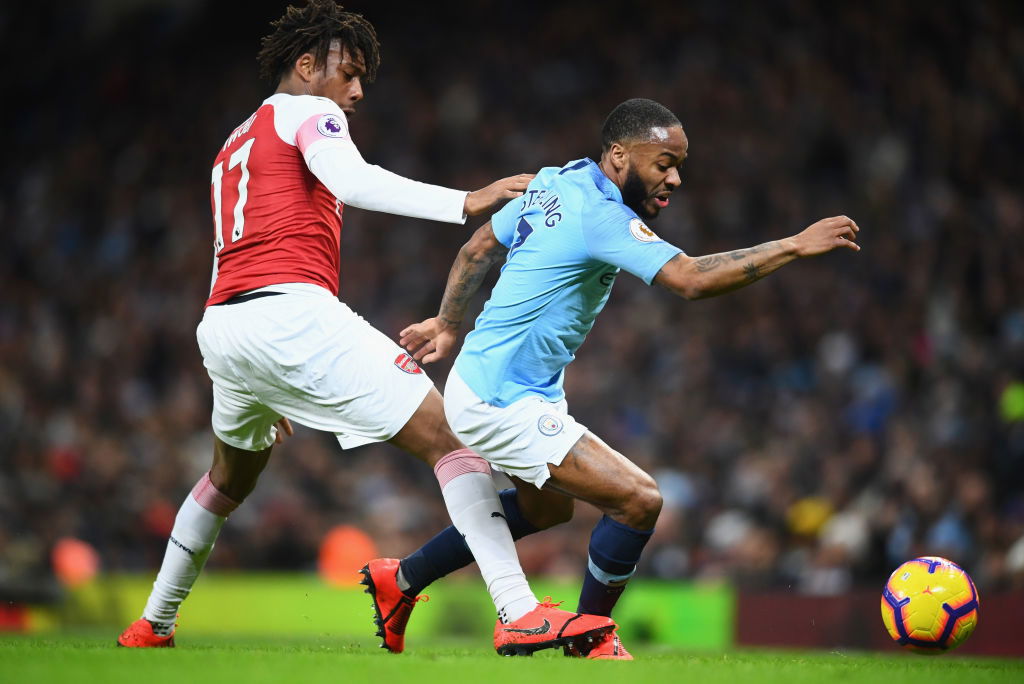 Raheem Sterling - 8
When I saw that Sané had been left out of the team, I was initially worried because he often tears into Arsenal and I thought Lichtsteiner was there for the taking. Sterling did this job with his attacking intelligence, he found many threatening positions and took use of them twice to set up Aguero. The play for the second goal was world class.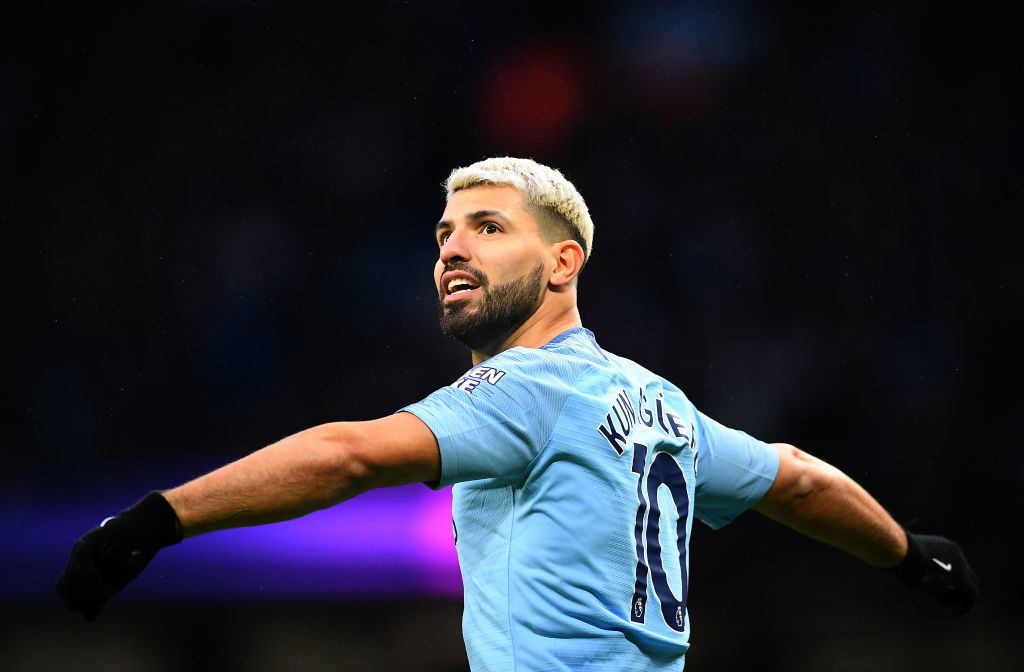 Sergio Aguero - 10
Another hat-trick for City's all-time leading scorer. He was ruthless and clinical and deserved the slice of good fortune for the third goal.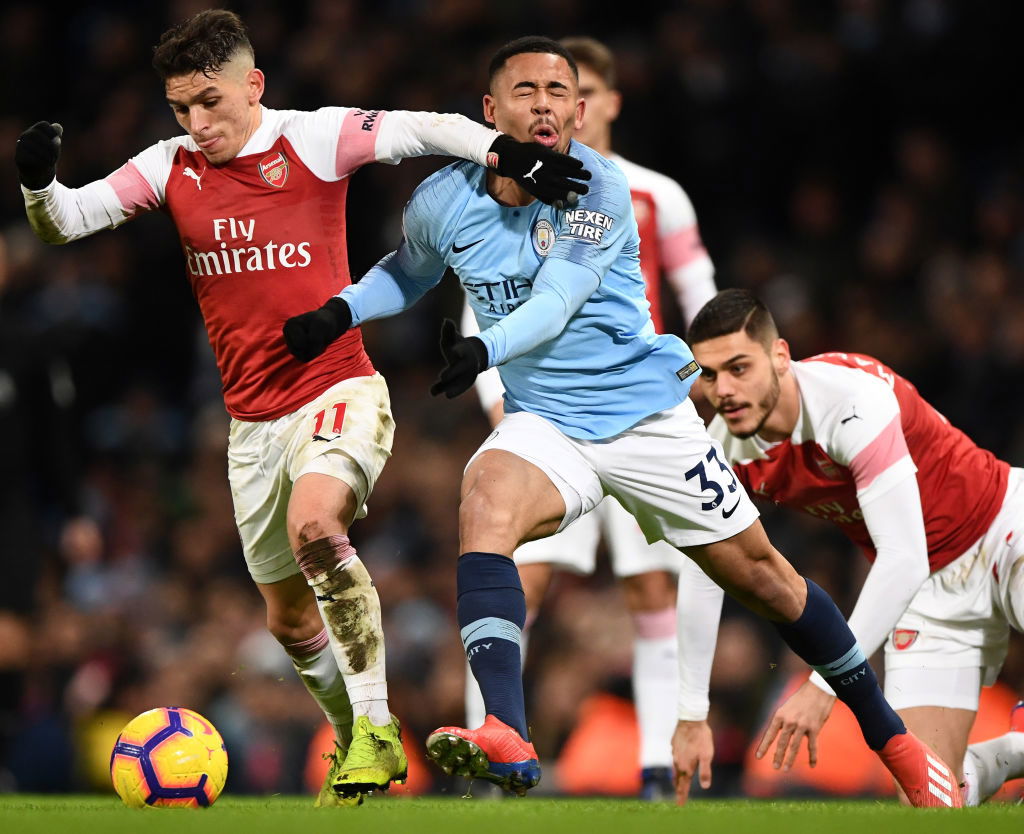 (Sub) Gabriel Jesus - 6
He added high intensity and energy to the game; he won the ball back in a tag team effort with Sterling and could have scored from the resulting chance.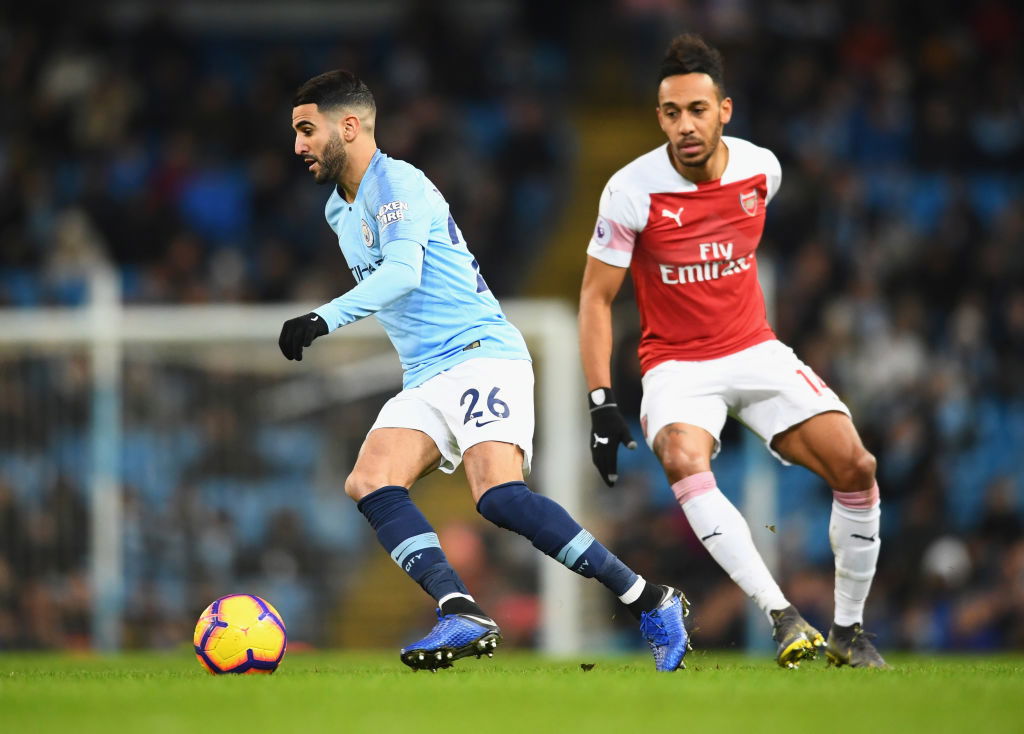 (Sub) Riyad Mahrez - N/A
Had a few nice touches and fired the ball wide from a shot. 
---