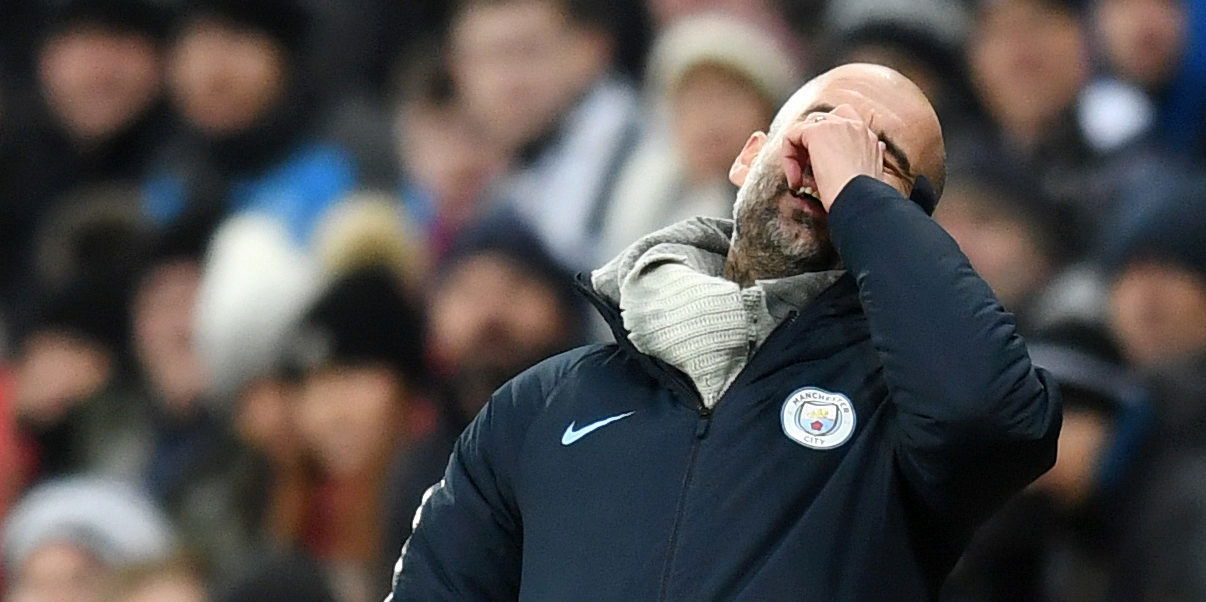 Manchester City Player Ratings: Newcastle (A)
Pep Guardiola has consistently told the press that every game is now a cup final but that was certainly not a cup final performance from the Man City team.
Sergio Aguero opened the scoring after 24 seconds and you would have been excused for thinking that Newcastle were in for a long night.
However, it was a combination of a poor City performance and a top defensive effort, one of those that Rafa Benitez is well known for.
Aguero had a goal disallowed after a correct decision from the referee who penalised Kevin De Bruyne after he had not signalled for the free kick to be taken.
The second half did not seem to lead to much changing for City. The passing was poor and a Newcastle goal was always coming. This happened through Salomon Rondon with a well taken goal from a free kick.
The second Newcastle goal came a combination of poor decision making from both Danilo and Fernandinho; the pass from Danilo was ridiculous and the turn into trouble from Fernandinho was criminal. A penalty was given and Matt Ritchie took the three points for Newcastle.
If Liverpool win tomorrow the league title is all but gone.
Here's how we rated the City players in the game: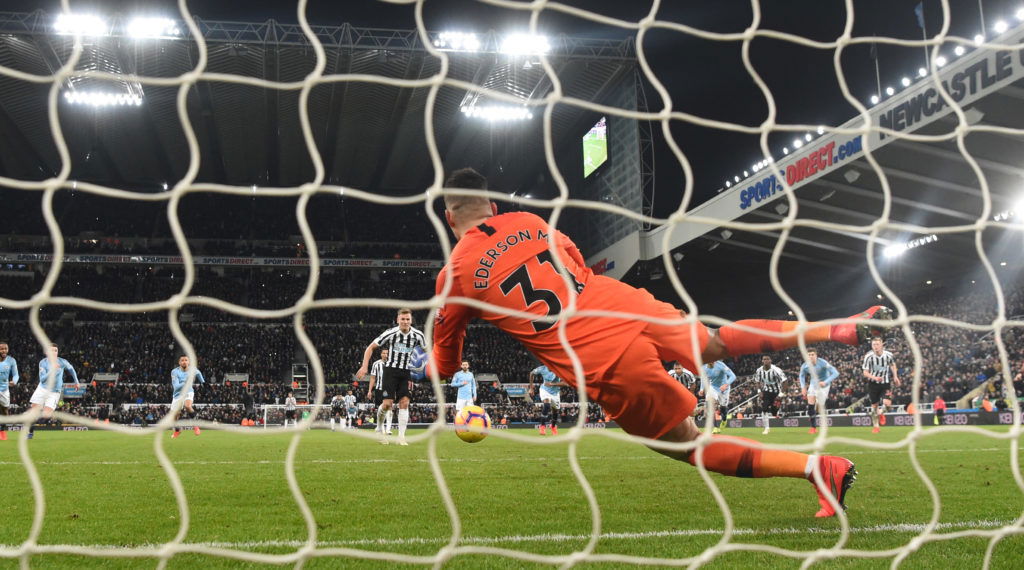 Ederson - 6
Ederson conceded two goals; the first goal there was little he could have done but the penalty, he managed to get a hand to the ball. If you get a hand to the ball, you should save it, but other than that his passing was more assured than the players in front of him.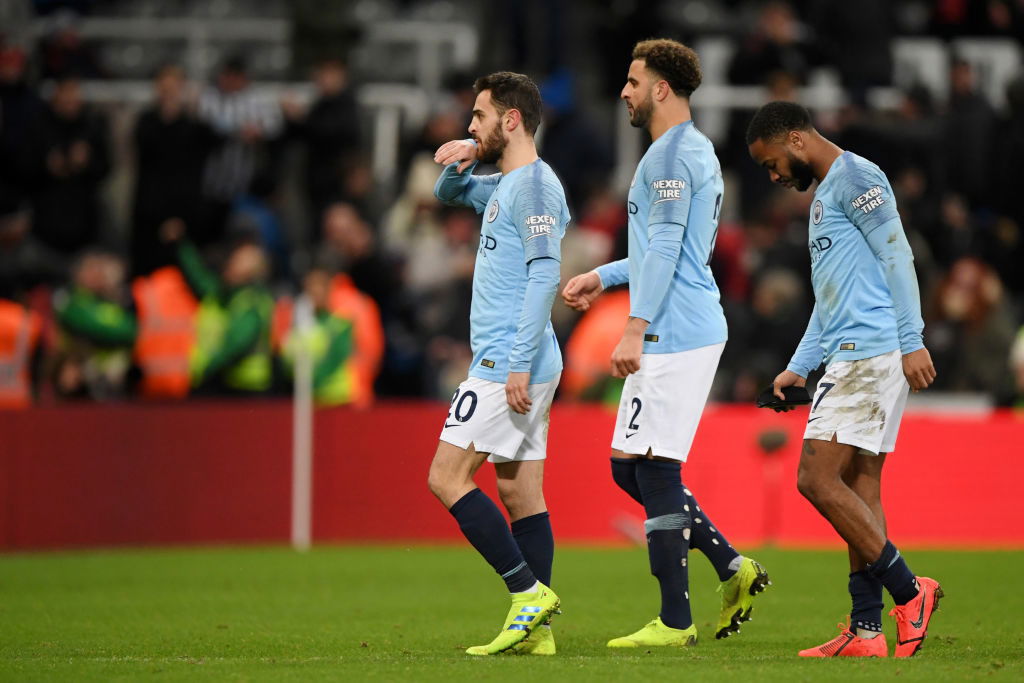 Kyle Walker - 4
Walker regressed back to the Walker that City fans have seen all season. He looked prone to a mistake and offered very little going forward. His passing, like the rest of the team, was far below the usual standard.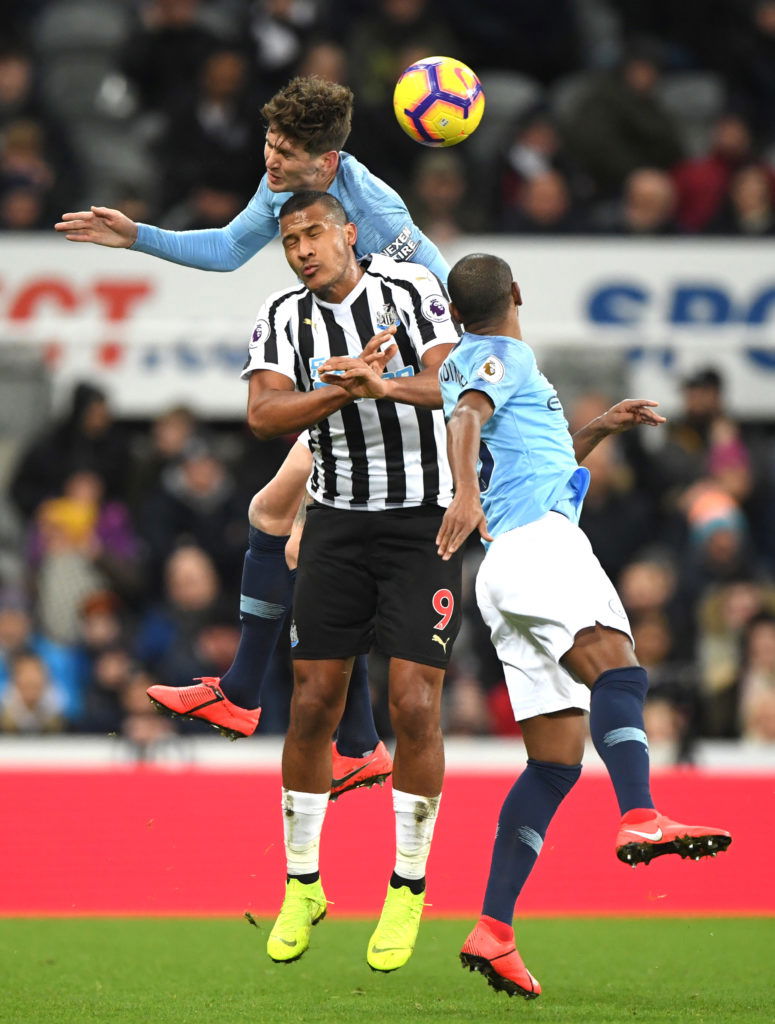 John Stones - 5
Stones had a tough battle with Rondon and it is fair to say that the big striker was the winner. The defending from both centre-backs was not to be desired when the rebound came back in for Rondon to score.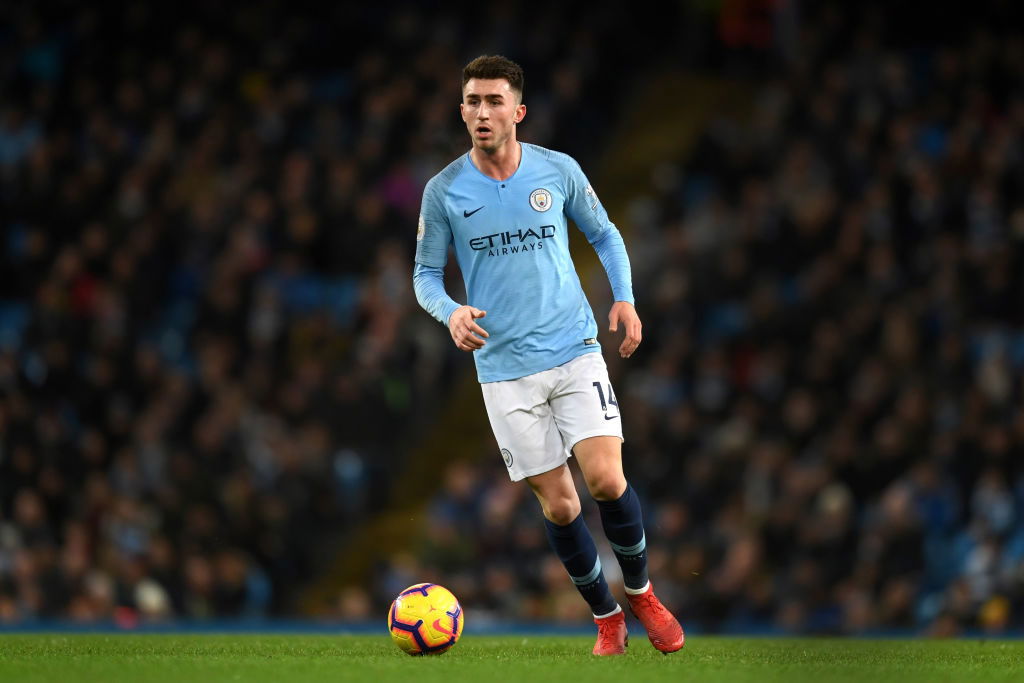 Aymeric Laporte - 4
This was his worst game in a Man City shirt since he played left back at Anfield against Liverpool in the Champions League. He did not look the colossus player he has been all season and his passing was terrible as he gave the ball away multiple times down the left channel. 
Danilo - 3
I praised Danilo on Saturday and said he was displaying a fine run of form recently. However, he was awful at St James'. His passing was woeful, it looked as if he would never find another sky blue shirt at one point…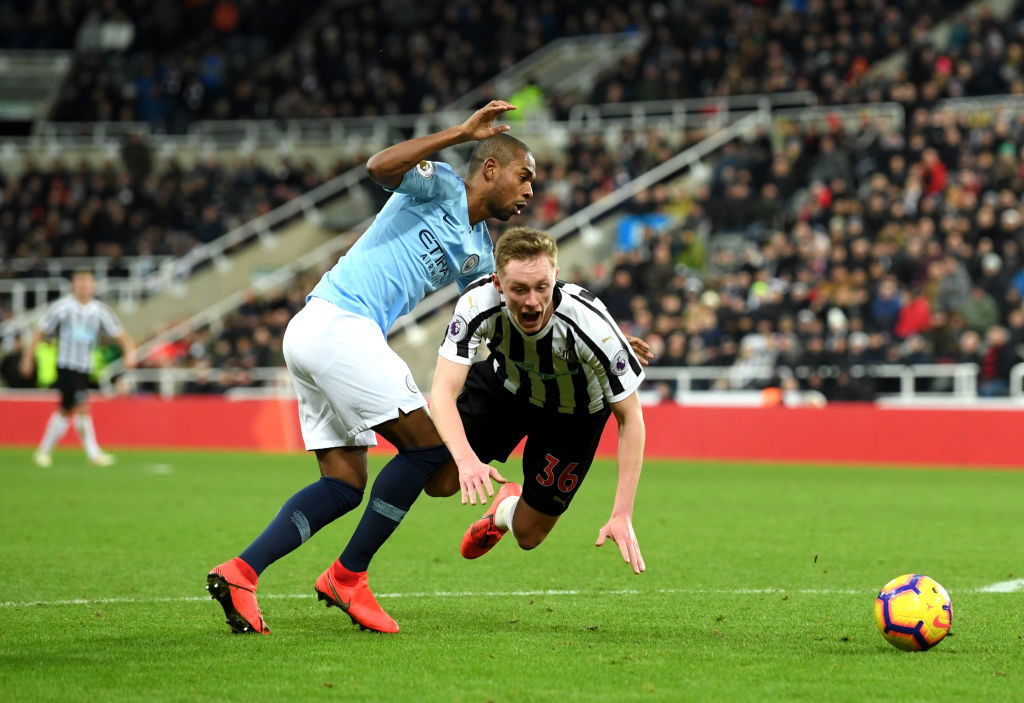 Fernandinho - 3
Another player who put in his worst performance of the season by a mile. I said on Saturday that Fernandinho's average performance was still a top performance for any other player. I awarded him a 6 and in comparison to what he has been this season, this is a 0 out of 10 game. However, he was still breaking down the Newcastle attacks well and produced one excellent ball, which salvages this to a 3.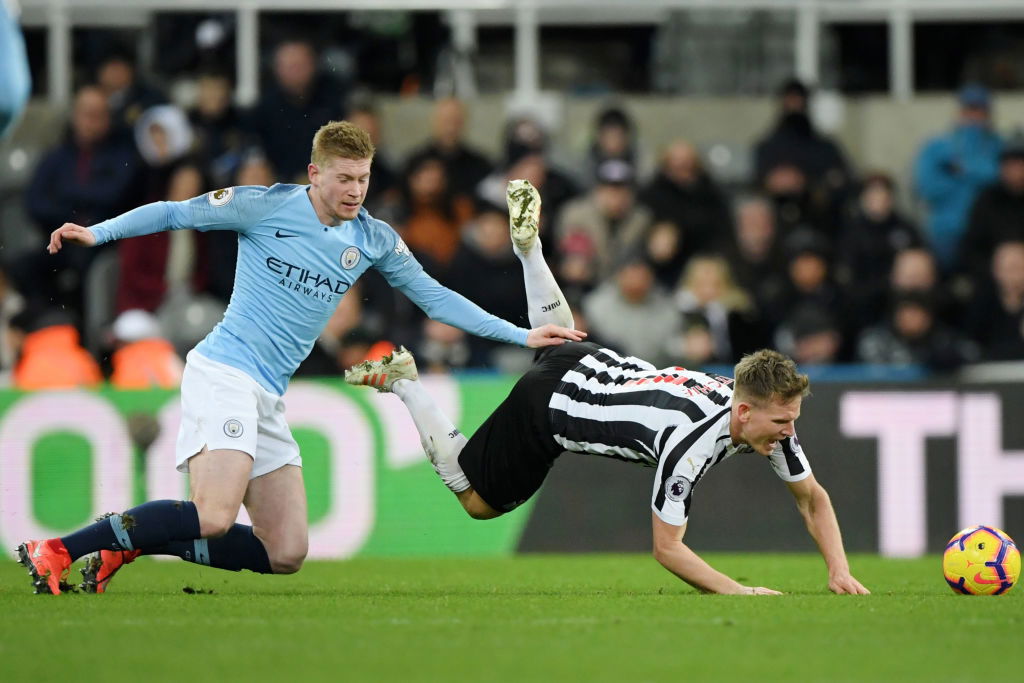 Kevin De Bruyne - 7
De Bruyne looked sharp and had the result gone the other way, I would have been singing his praises about what he will add to the team in the title race. However, the team did not match his desire and quality. His first yellow card was harsh, but correct, and a potential second yellow which also would have been harsh. He was Man City's best player.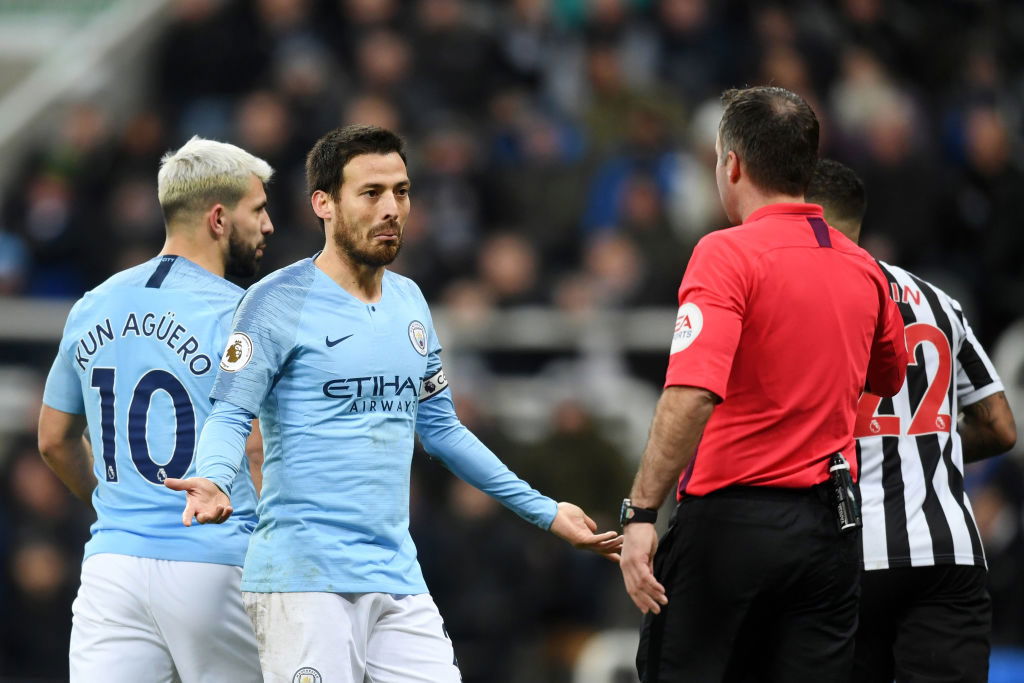 David Silva - 5
El Mago had moments of magic but was mainly non-existent. A lovely header down to Aguero for the first goal and a few neat passes here and there, but like his teammates, he was far below his best and City really suffered as a result.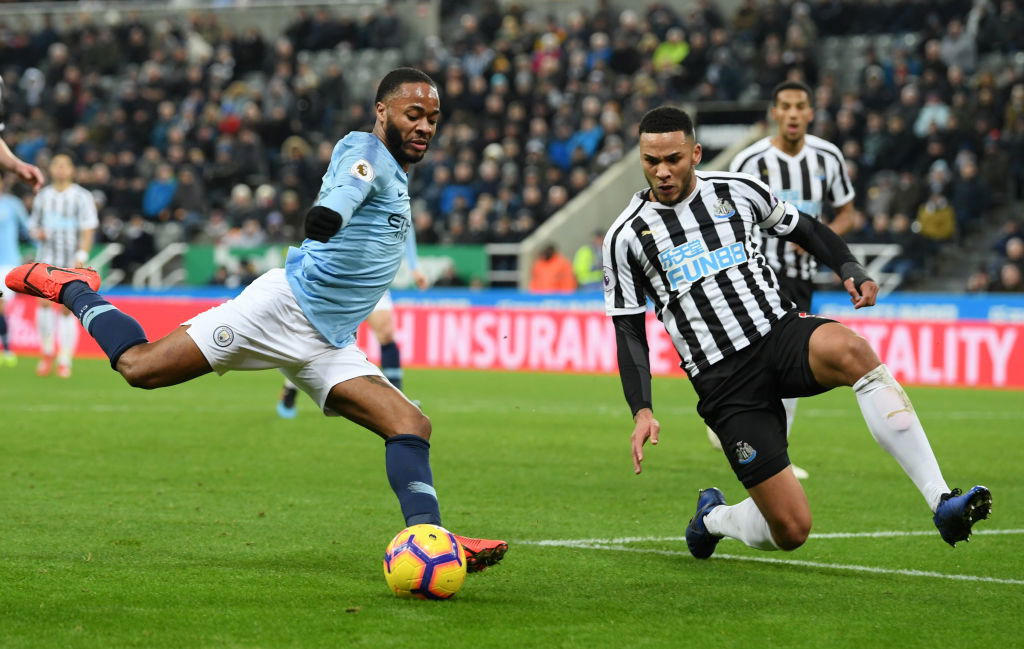 Raheem Sterling - 5
Sterling put in a lovely ball for Silva to cushion down to Aguero and offered some threat on the right side in the first half. However, when he moved to the left when Sané went off, he was poor but then again, nobody at this point could claim that they were any better.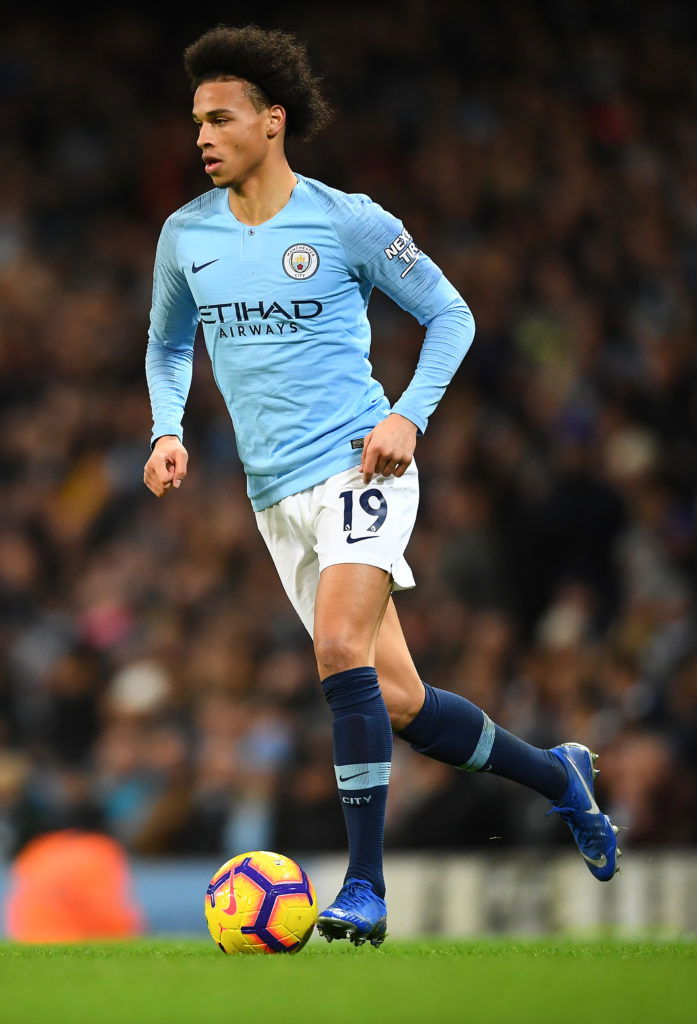 Leroy Sané - 5
Like the other attackers, hewas far from his best but it was more surprising from him as he has been in fine form. He had little involvement in the first half but early in the second half, he produced some magic and put a lovely cross for Sterling, who should have scored.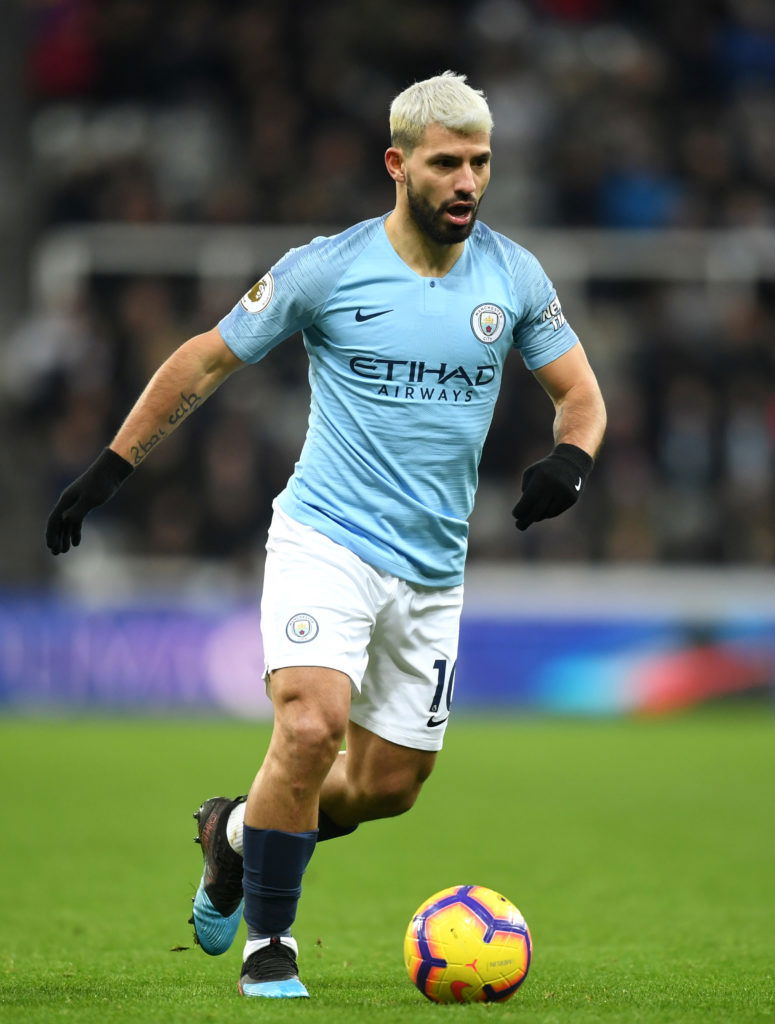 Sergio Aguero - 6
Aguero scored his traditional goal against Newcastle after 24 seconds and could have had a second which would have sealed the game. After this, he ran hard and put in some lovely dribbles which could have lead to chances. A couple of better played passes from him and the scoreline may have different.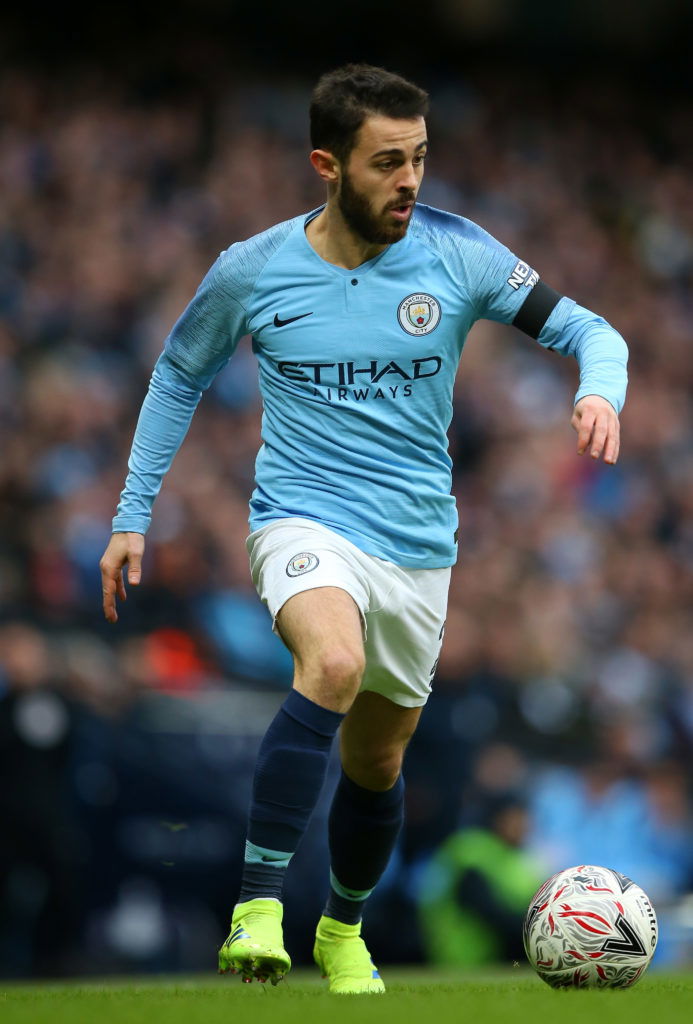 Bernardo Silva - 5 (Sub, 65)
Bernardo came on for De Bruyne and did very little. He put in a couple of nice crosses but he came onto the pitch when the momentum was really starting to point towards an inevitable Newcastle goal.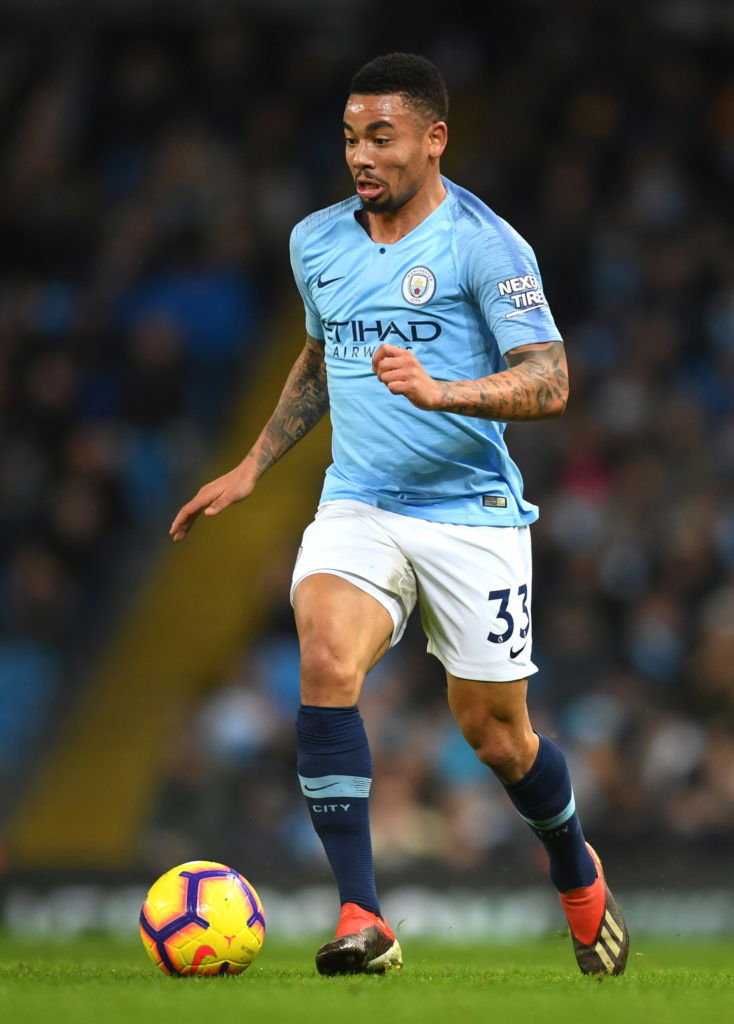 Gabriel Jesus - 5 (Sub, 73)
He very little, it was a substitution to give Man City more energy but overall it had no impact.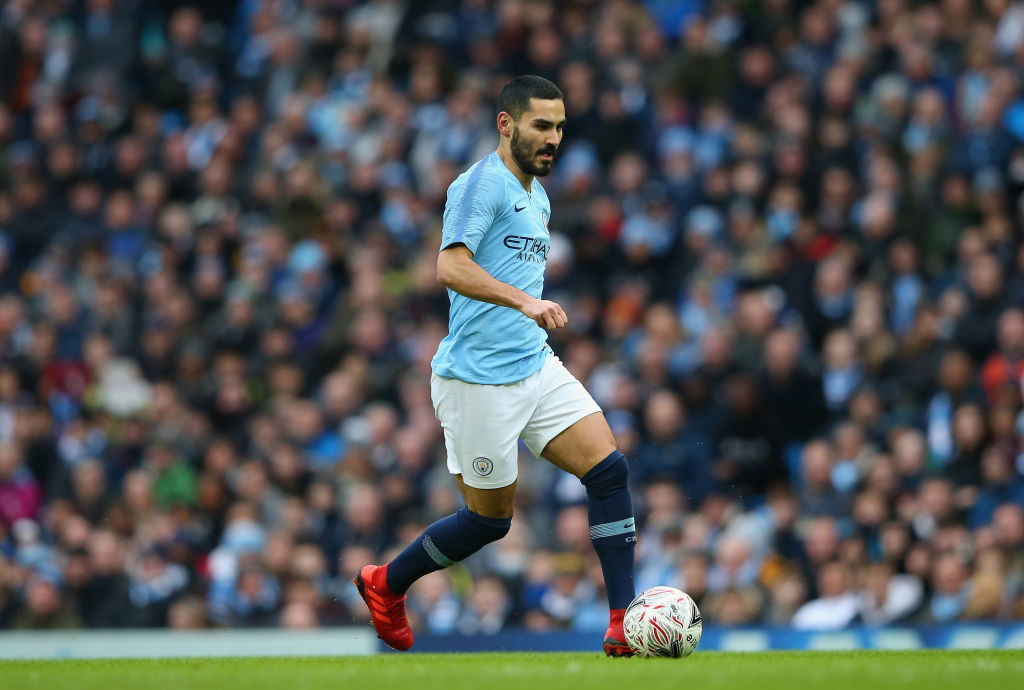 Ilkay Gündogan - N/A
Came on to take a free-kick and put it straight at the wall.
---