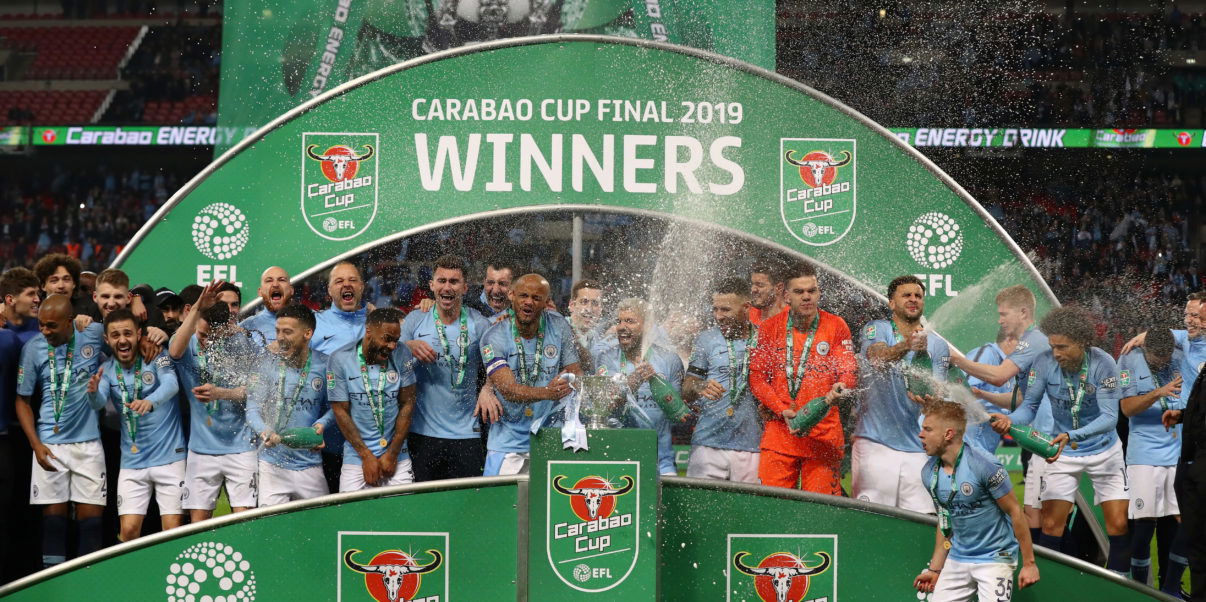 Manchester City Player Ratings: Chelsea (Carabao Cup Final)
Manchester City triumphed over Chelsea in the Carabao Cup final following a tightly-contested affair between the two sides.
Just before I talk about the game, I have to mention the incident between Maurizio Sarri and Kepa Arrizabalaga. It was pure disrespect from the goalkeeper, refusing to come off, and I think everyone felt for the manager when it looked as if he was going to head for the exit…
It was shame because I thought Chelsea were excellent today and made Man City fight for everything. The first half was a story of the Blues sitting back and letting Pep Guardiola's side try and break them down; ultimately, City couldn't do so.
The second half opened up a little bit more, but again it was a game for both defences to see whose was better. Both Eden Hazard and Sergio Aguero were on the receiving end of some more poor VAR decisions, as neither were offside and the Argentine actually scored.
Extra-time was the same as the 90 minutes before, a physical battle in the midfield with resolute defending from both teams. The game ended 0-0 and penalties were required.
Jorginho set a precedent for Chelsea, as Ederson saved his tame effort. Leroy Sané missed for City but just one penalty later David Luiz gave Guardiola's side the upper hand again.
After a wonderful Eden Hazard panenka, Raheem Sterling put the ball in the top corner to win the cup for City not far from where he grew up. My word is he growing as a player…
Here's how I rated the Man City players: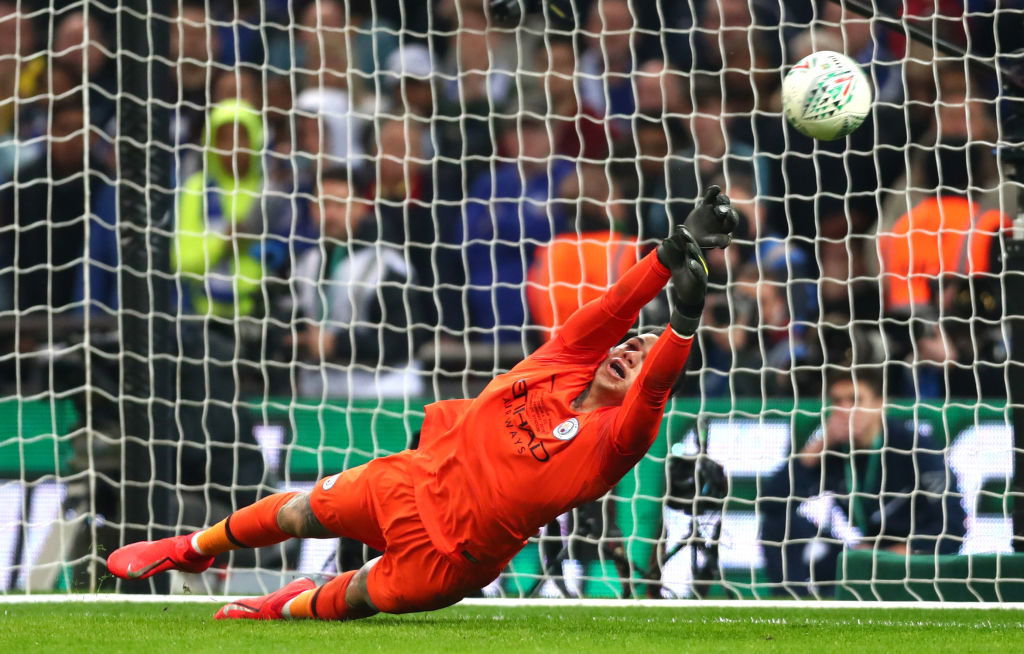 Ederson - 7
Chelsea didn't actually have a shot on target today, but Ederson's rating is for his good penalty performance. An easy save from Jorginho's spot-kick and he went the right way for two other of the penalties; perhaps he should have saved Emerson's pen.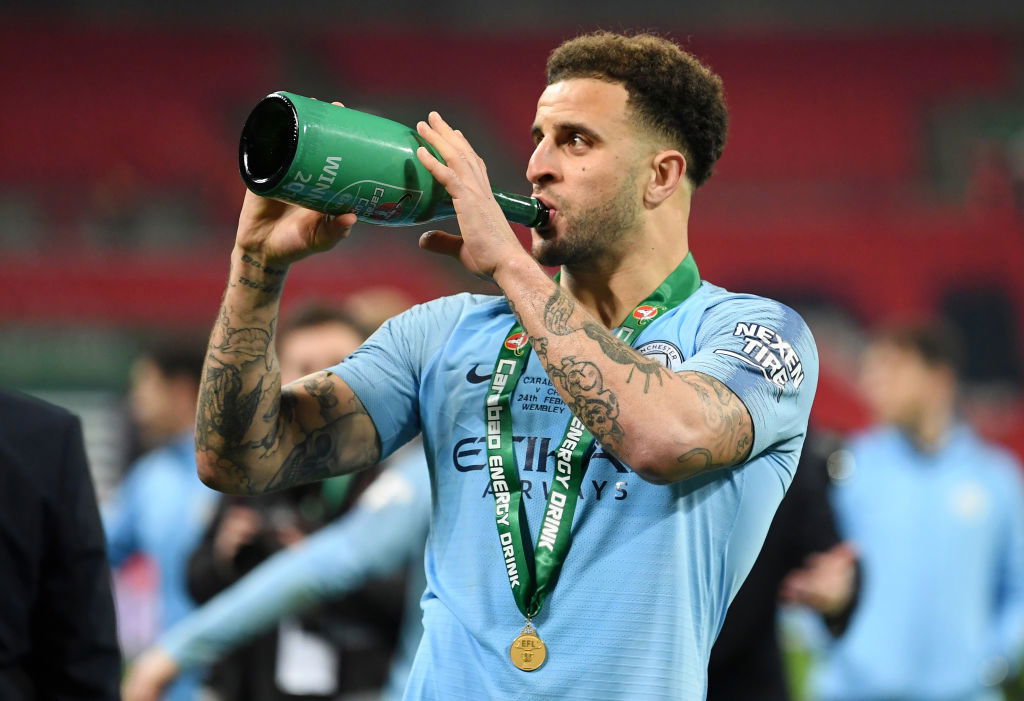 Kyle Walker - 6
It is going to be difficult to rate all Man City players highly as I felt they were well below their best. Walker was sloppy on the ball and many of his passes were wayward. After half-time, he was very reserved going forward because I would imagine he was wary of Vincent Kompany's lack of pace.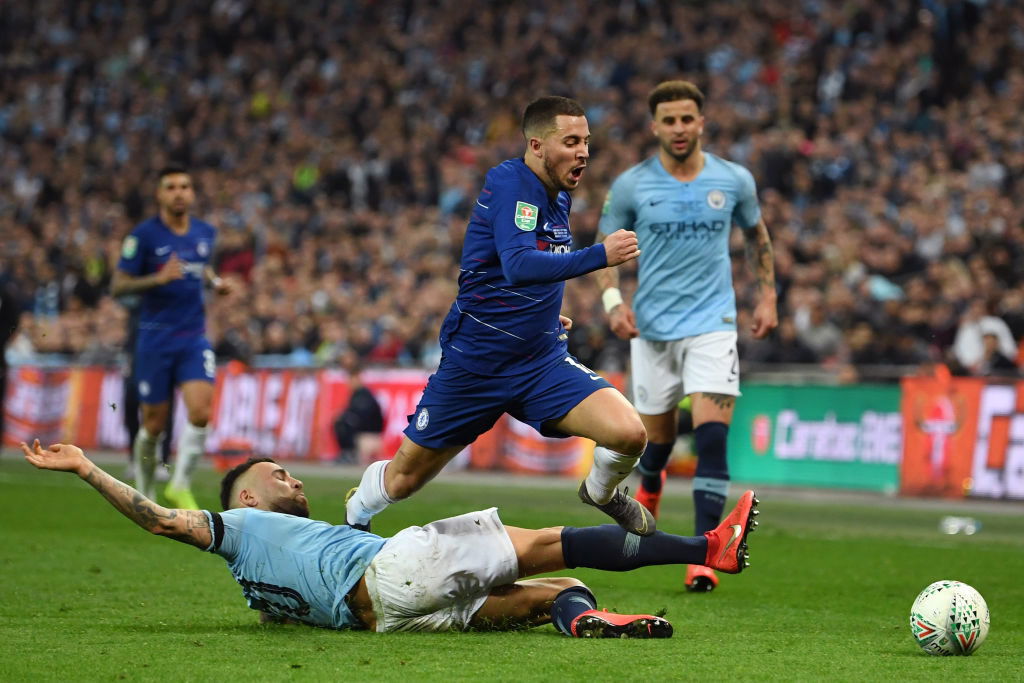 Nicolas Otamendi - 7
After his horror show against Schalke, I was very surprised that he started, but this could have been because of Kompany's fitness issues. He was actually really good and made many vital interceptions; one in the second half as he charged into Chelsea's half.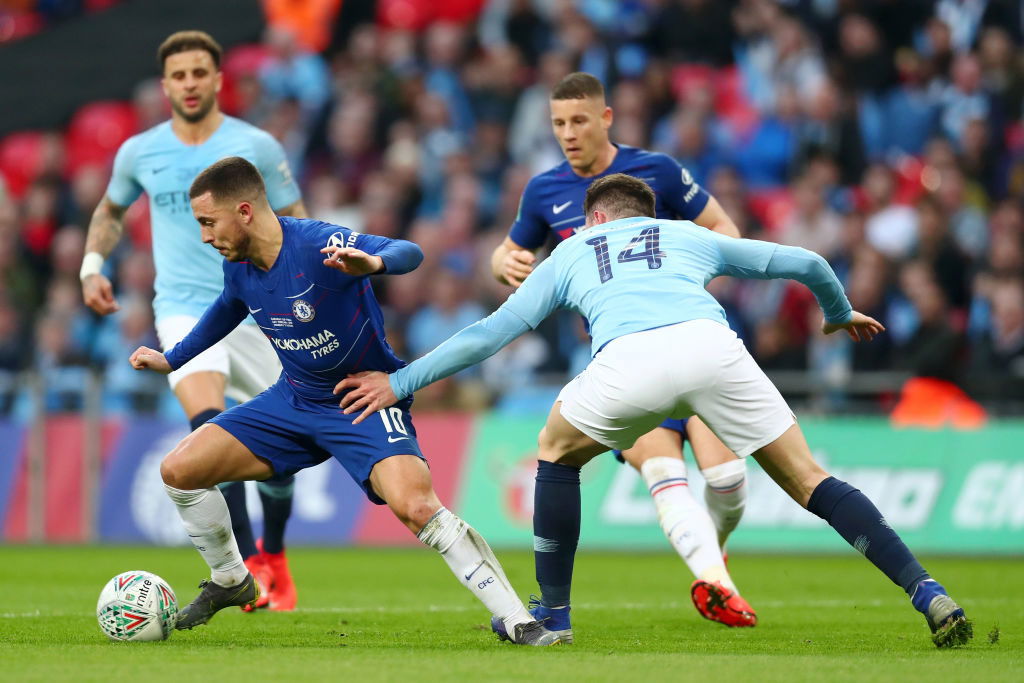 Aymeric Laporte - 4
Aymeric Laporte did not have his best 45 minutes in a City shirt. He looked very nervous in the opening exchanges and had Hazard controlled the ball better after Laporte's fumble, Chelsea may have scored. 
Oleksandr Zinchenko - 7
He continued his excellent performance from last time against Chelsea again here today. He was exceptional in the tackle, making eight in total, and did a good job limiting the threat from both Pedro and Callum Hudson- Odoi.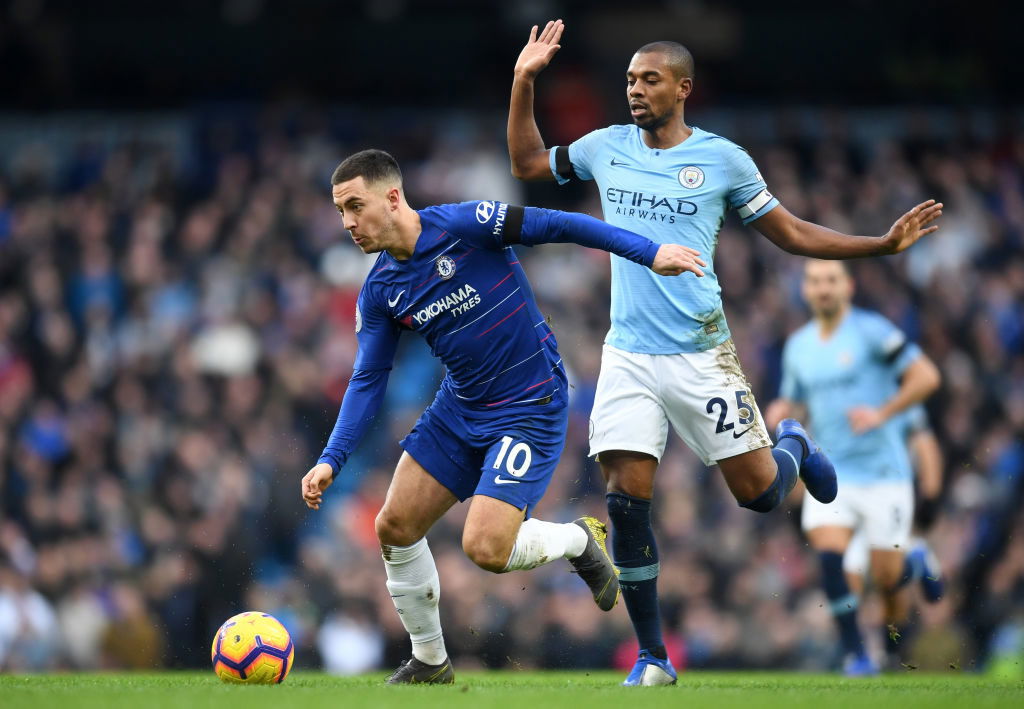 Fernandinho - 6
I said in my match preview that if City were to win the game, then Fernandinho would have to win the battle against Kanté. Simply put, he didn't. The Chelsea man was unreal and looked inspired to win the game.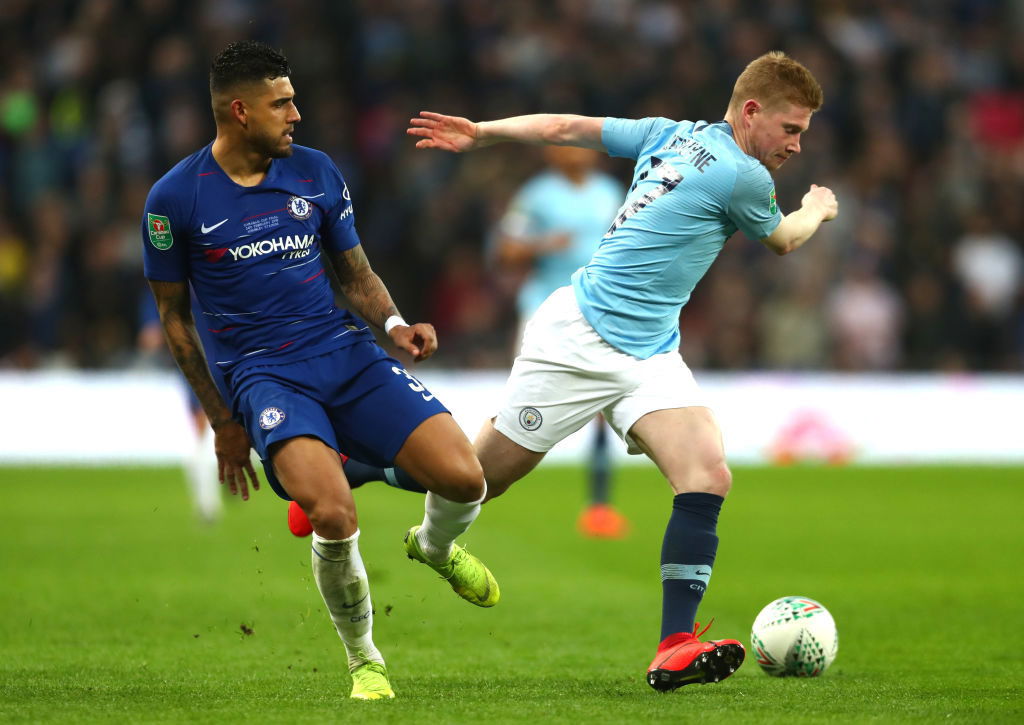 Kevin de Bruyne - 6
De Bruyne was simply not at his best. Nothing that he tried came off; he put in a few lovely crosses, and on another day, maybe City would have scored.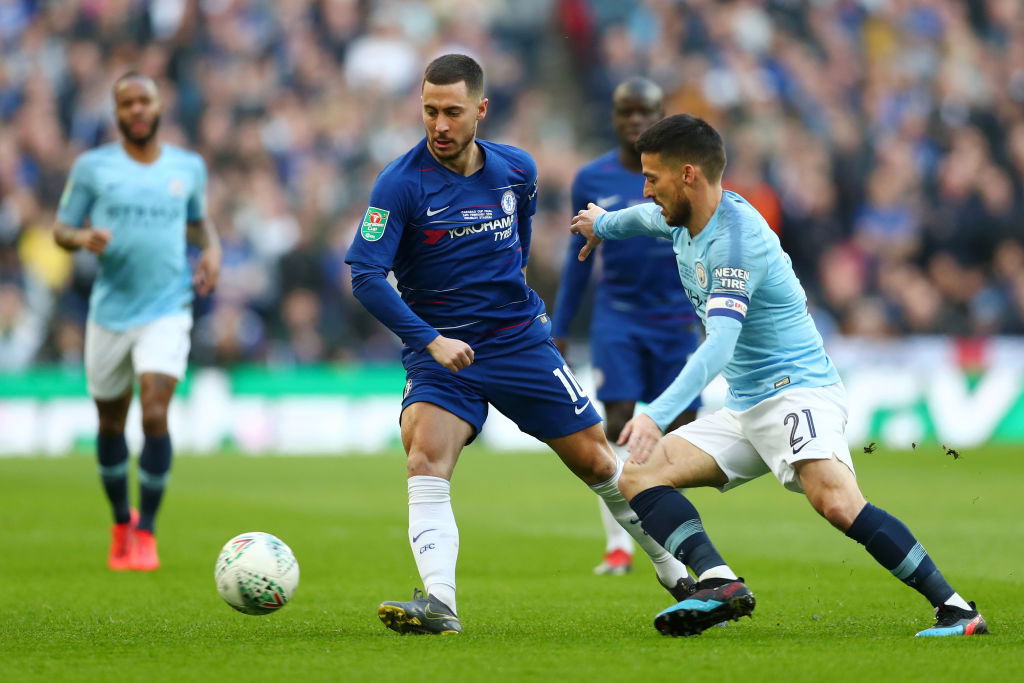 David Silva - 5
He is not having a good spell at all, probably some of his worst form for the club. The game was all about width for Man City, and this meant that Silva was a very isolated figure. He had one moment of magic and proceeded to be fouled by Antonio Rudiger.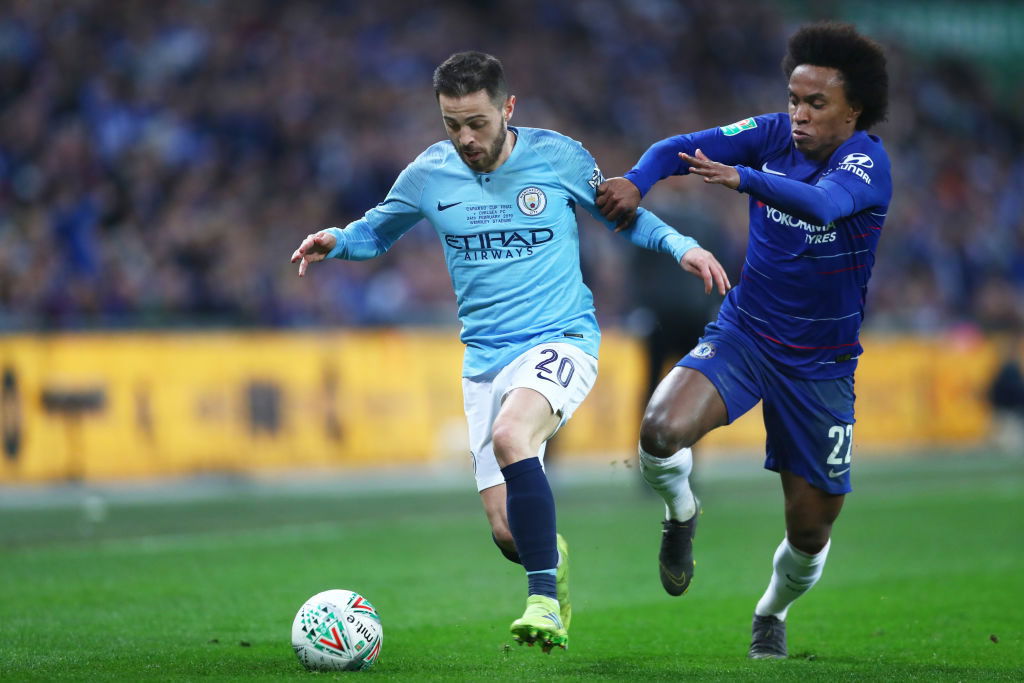 Bernardo Silva - 6
Another player who played okay. Like Kevin de Bruyne, nothing came off for him. He had a few moments of magic, particularly when he beat Emerson and then was wiped out by David Luiz. However, he ran and ran and ran and put in his workload.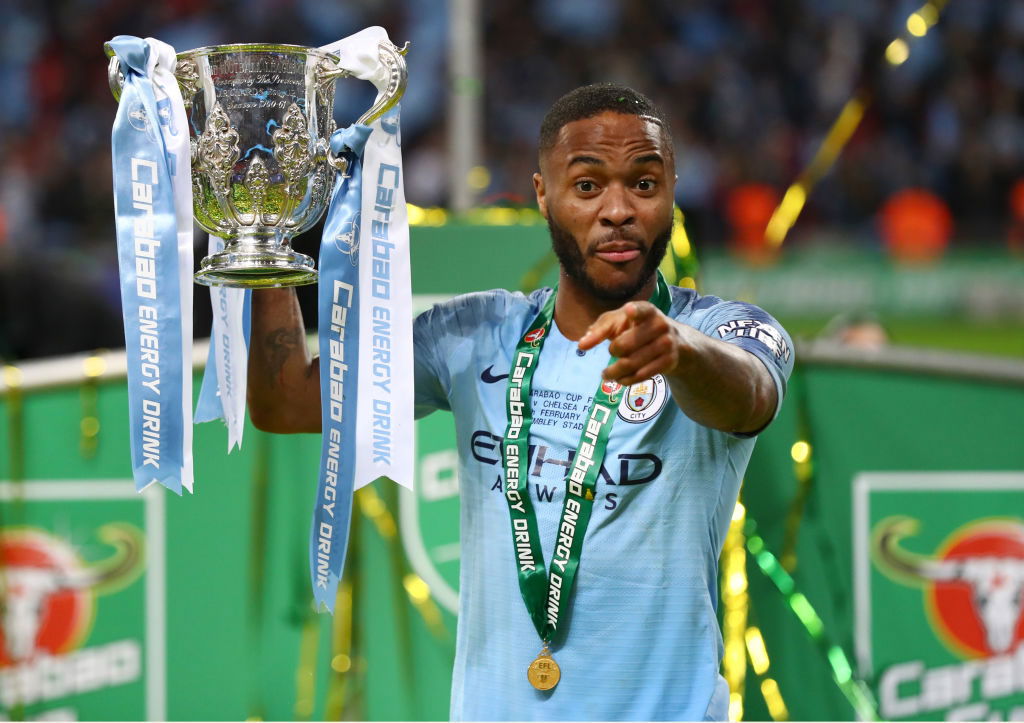 Raheem Sterling - 8
He did not have his best game because he did not get the service that he usually does receive. However, whenever he did get the ball, he was a constant threat. 
He impressed particularly in the one move in extra-time where he beat Emerson and Kepa denied Aguero a rebound goal. 
Also, what a transformation from Sterling, stepping up to take the match-winning penalty and put it into the top bins…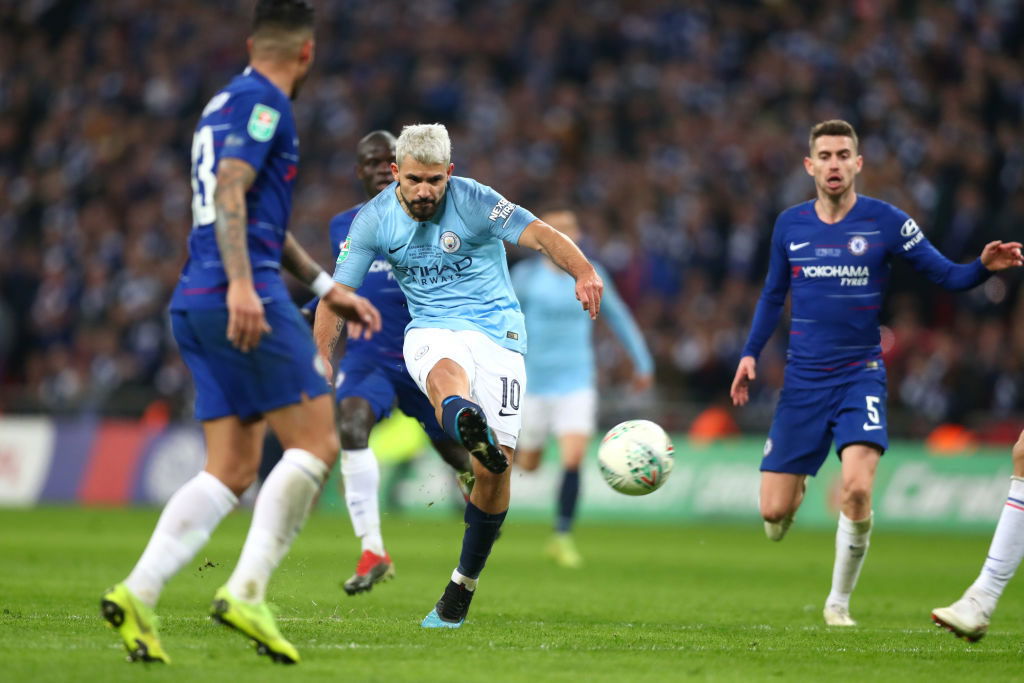 Sergio Aguero - 6
The Argentine was disallowed another League Cup final goal by a dubious decision from VAR. However, it was not his best game and I felt it was because he also lacked service. When he got the ball, it did not feel as though he was going to score as it usually does, but he did test Kepa on a few occasions.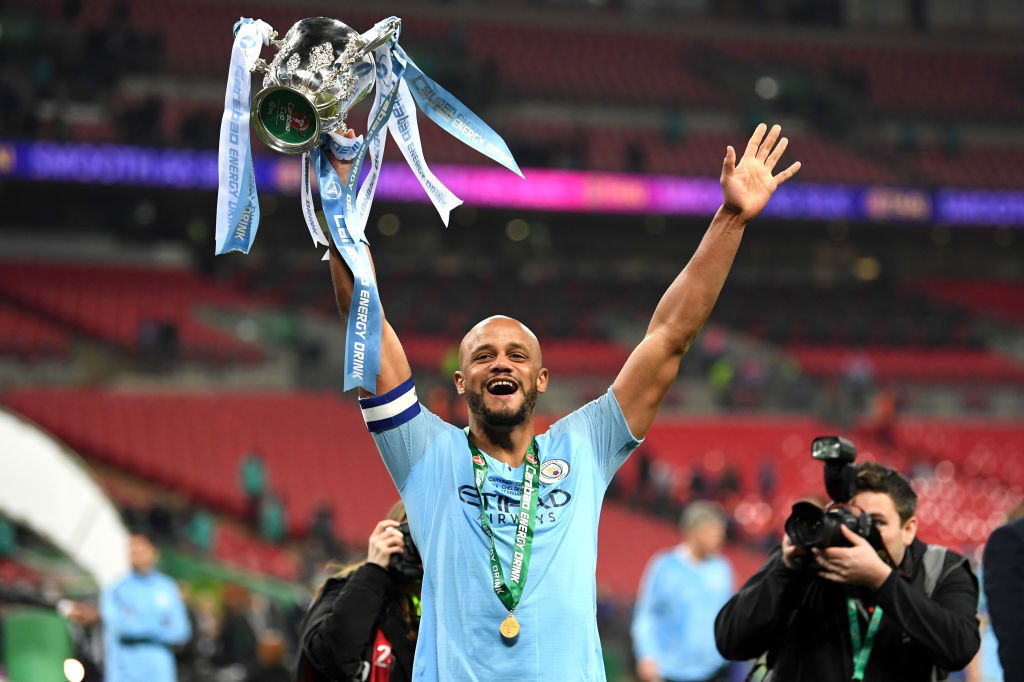 SUB: Vincent Kompany - 6
Vincent Kompany was composed when he came on but he played a few wayward passes as he was finding his feet. Eden Hazard had him for pace on numerous occasions and left him for dead on the byline when Kanté should have scored.
SUB: Ilkay Gundogan - 7
Ilkay Gundogan offered a lot more than David Silva and calmed down the game for Man City. He was tenacious and looked to try and counter Kanté's energy. A well-taken first penalty, too.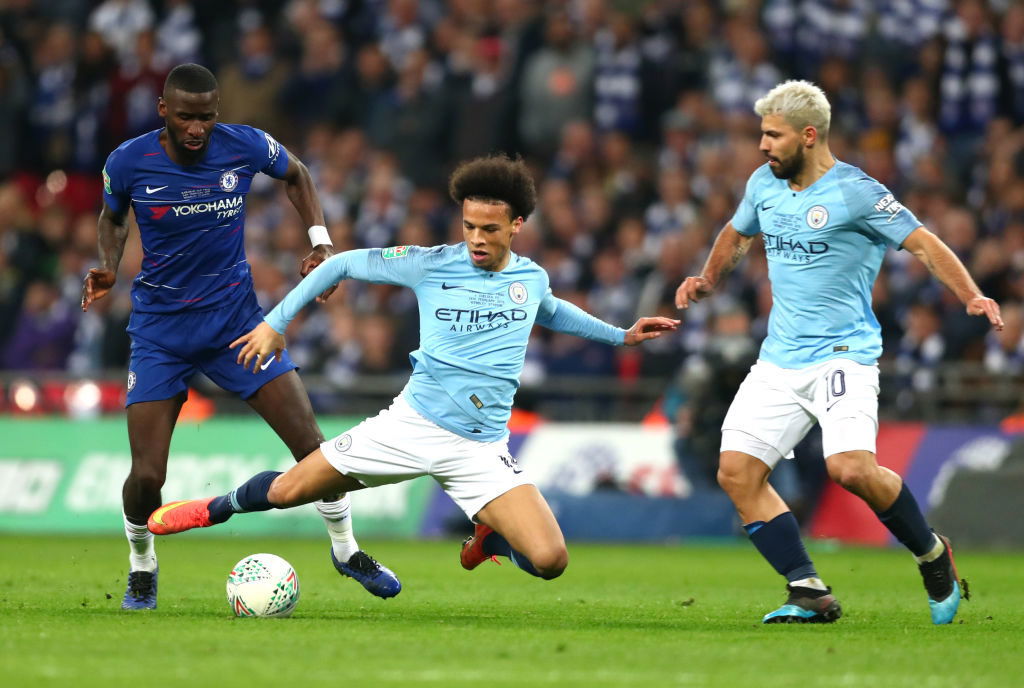 SUB: Leroy Sané - 5
I was calling for him to start before the game and I felt had he have started, perhaps it would have had a different game. However, he was pretty ordinary when he came on because there did not seem to be any fight or energy. A good save from Kepa in the shootout denied him a goal.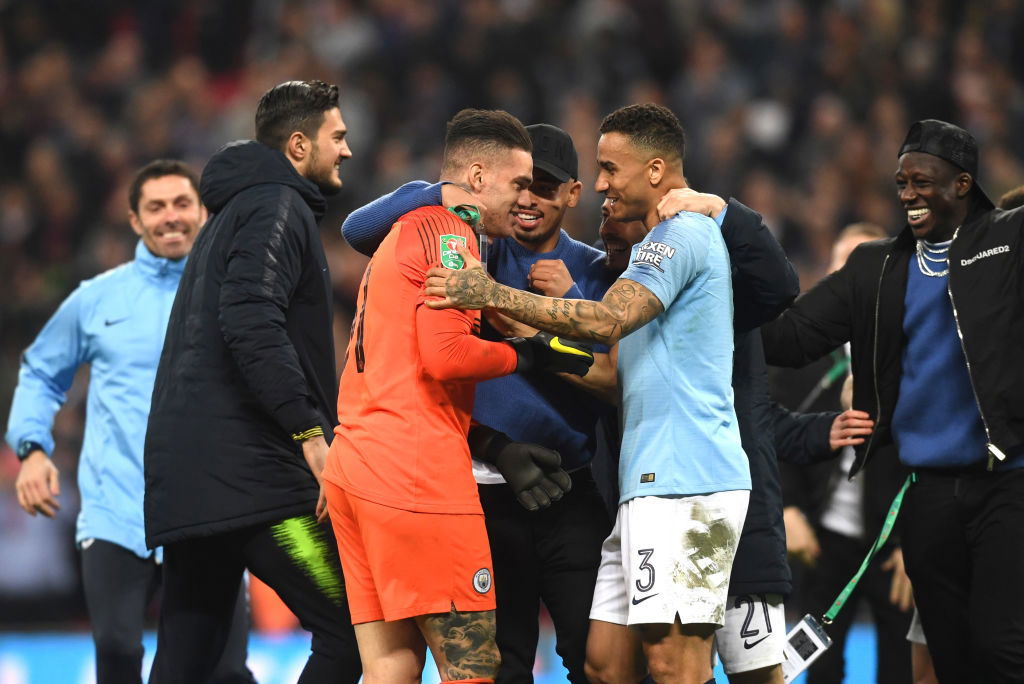 SUB: Danilo - 6
He remained calm and composed; he didn't do anything special but also didn't put a foot wrong. 
---