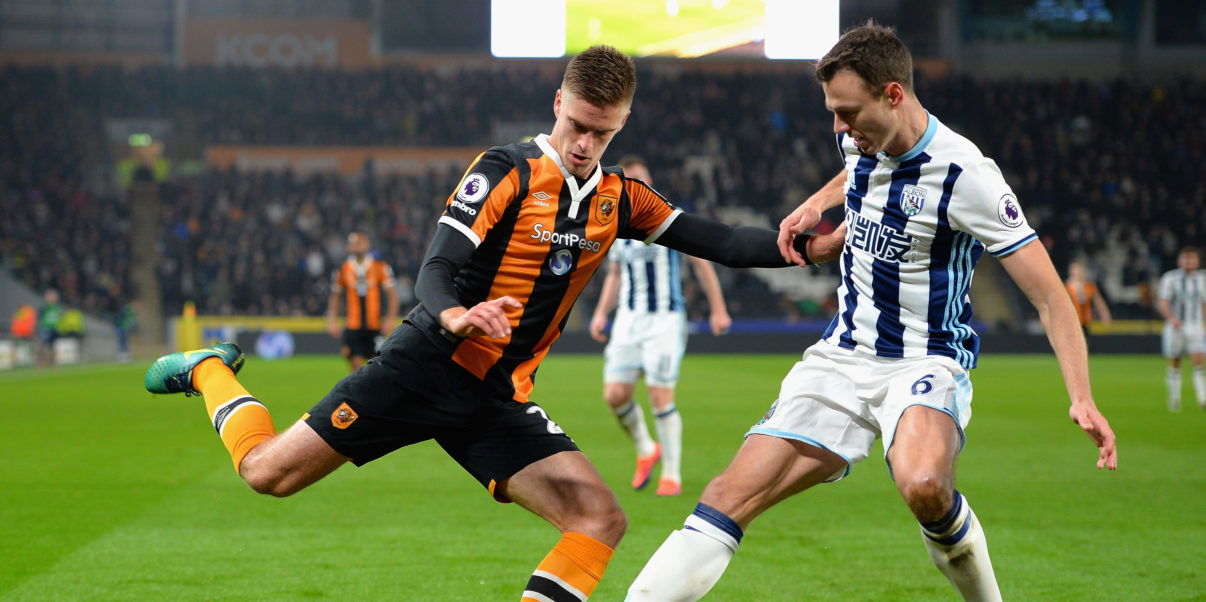 Pep's Knock, Knock, Knocking On Evans Door.
In recent days news has gathered pace regarding Pep Guardiola and his targeted player for the center back position. It's fair to say opinions were divided over the possibility of Jonny Evans coming to the Blues. Some fans thought a side like Manchester City should be aiming higher than Jonny Evans, the Manchester United reject. Others were maybe a little more open to the idea, seeing Evans as a 'good pro'.
So, putting aside the club association for a moment and just dealing in his stats, just how good would the buy be? Last season, in a side finishing 10th, he played in 31 games and scored two of their goals. The way a Tony Pulis side plays though you know his end of the field sees more action. So with that in mind it is impressive, I think, that he had a 60% tackle success rate last season, that's not all that bad. Overall, in his 207 Premiership appearance's he has kept a 74% tackle success rating. He has won 388 aerial battles, 70 successful 50/50's and won almost 1,000 duels.
Just for a comparison, Vincent Kompany has played 232 Premier League games and has a 77% tackle success rate. He has won 404 aerial battles, 92 successful 50/50's and 1,117 duels won.
Jonny turns 30 at the start of the new year and talk of alternatives of Virgil Van Dyjk have been mentioned as 'one we can have for the future'. That is true, but at the moment it seems Southampton are reluctant to sell. Even if they do yield, the price will be upwards of 60million, and that will most likely be the end of the funds.
With that money we will get a defender with only two years of Premiership experience and no English trophies. Yes, he is younger, but only by 42 months. If, on the other hand, we can get Evans for around 25million then maybe we have funds still available for Alexis Sanchez. I think Pep still holds out hope of signing the Chilean, and personally I think he will also be in sky blue before the window shuts.
Evans, in that respect, is not a bad buy at all. It may be a case that he is used to rotate our Captain and other center backs before, and after those big European games. It is never bad to have a three times Premier League winner and FIFA Club World Cup winner in the squad. As a leader at his current side it would also not be a bad head to have on that training ground and in the dressing room.
So, if he comes, will he be an Owen Hargreaves, play a few games, get injured and flop? Or will he be the defensive version of a Carlos Tevez and Denis Law, inflicting pain on his old team. If it's the latter, that's got to be worth the money alone.
---