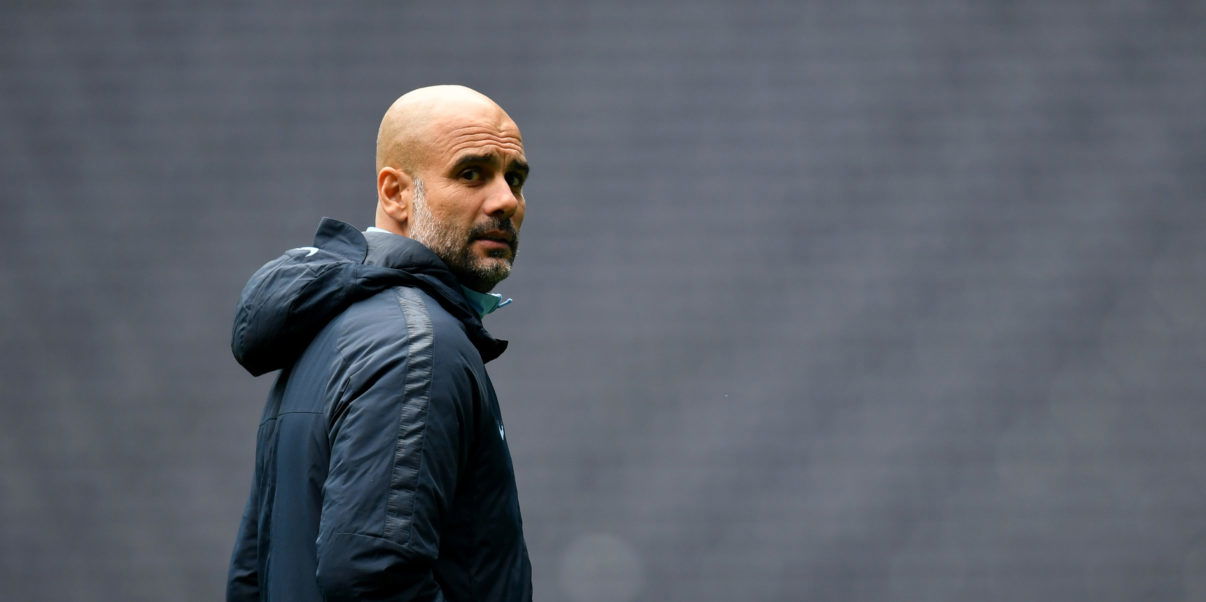 Manchester City Predicted XI: Crystal Palace (A)
Manchester City face another very tough game against Crystal Palace on Sunday.
The Eagles won the reverse fixture 3-2 earlier in the season thanks to a potential goal of the season by Andros Townsend.
Crystal Palace also drew 0-0 with City at Selhurst Park last season; therefore, Pep Guardiola is fully aware of the challenge that Roy Hodgson's men will offer.
Perhaps that did have a factor on how, in my opinion, Guardiola got the team wrong on Tuesday night against Tottenham Hotspur, because he rested key players for this tough encounter.
However, if it means that City can get a win on Sunday and turn around the tie against Spurs, he would surely have made the right decision. Football is a game of results, at the end of the day.
Guardiola announced in his press conference that Oleksandr Zinchenko and Bernardo Silva are in contention for Sunday. Even if they do not play, both are huge boosts for the next few weeks.
However, it appears that the rest of the squad is fully fit and because of the big absences in the week, the team against Crystal Palace should be very strong.
Here's how I think Guardiola will set his team out.
GK: Ederson
Ederson had a good game against Tottenham and was very dominant in the air, reminding people that he is more than a midfielder in goal. He is the first choice, thus will start once more.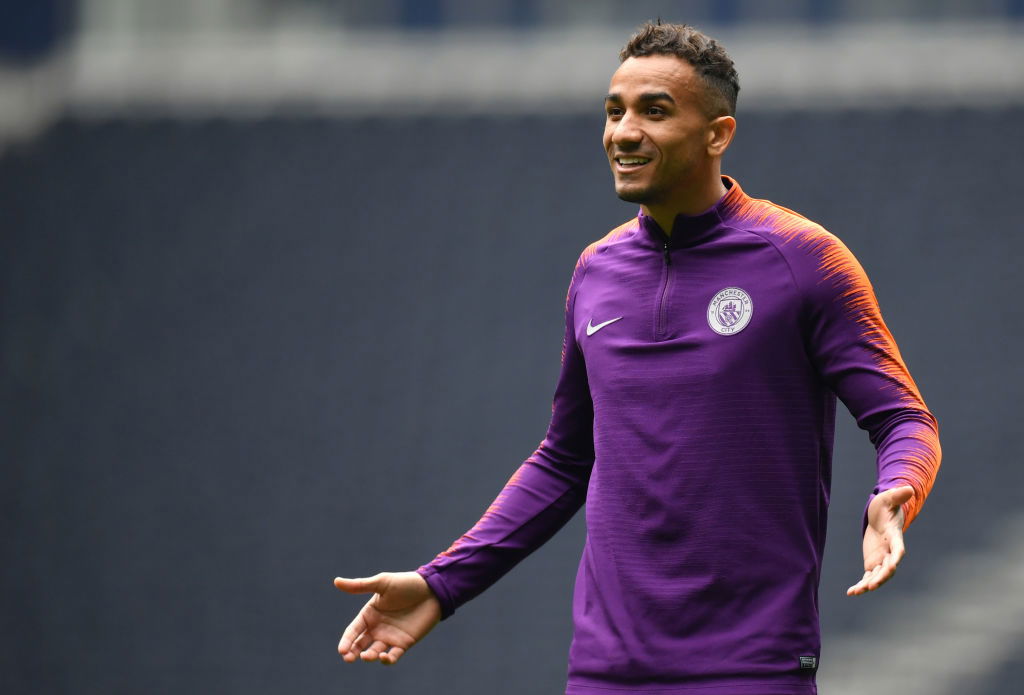 RB: Danilo
I did not think it would have been wise for Benjamin Mendy to play against Tottenham and Danilo was the man I thought should have played. He was not even in the squad. Therefore, I think he will play at right-back and could even feature at left-back.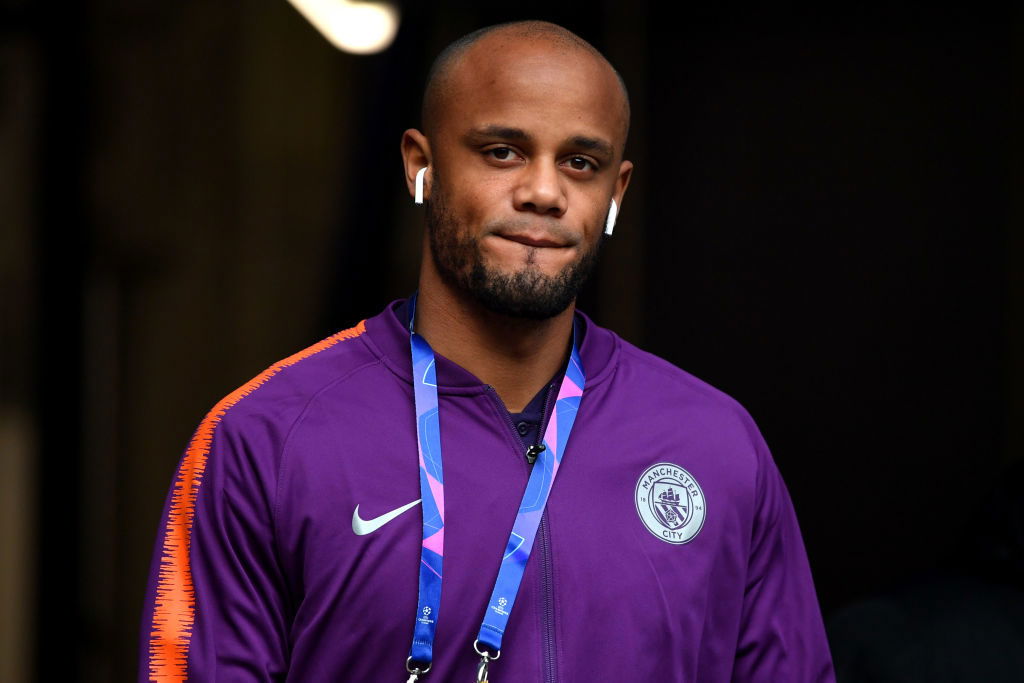 CB: Vincent Kompany
The City centre-backs are very hard to pick at the moment. This is because Vincent Kompany and John Stones are both in and out of the team. Guardiola will consider the test of Wednesday night against Spurs, and I think he'll select the captain.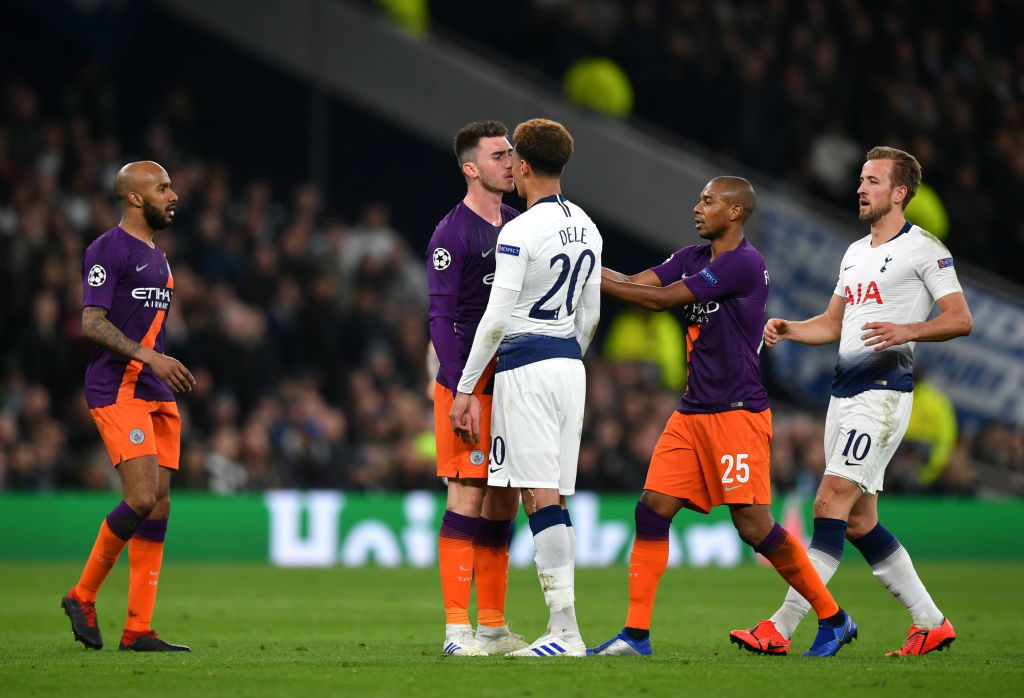 CB: Aymeric Laporte
Aymeric Laporte has played many games this season, but he will have to continue playing because he is the club's best defender. I cannot see him being rested for Wednesday because he is so important.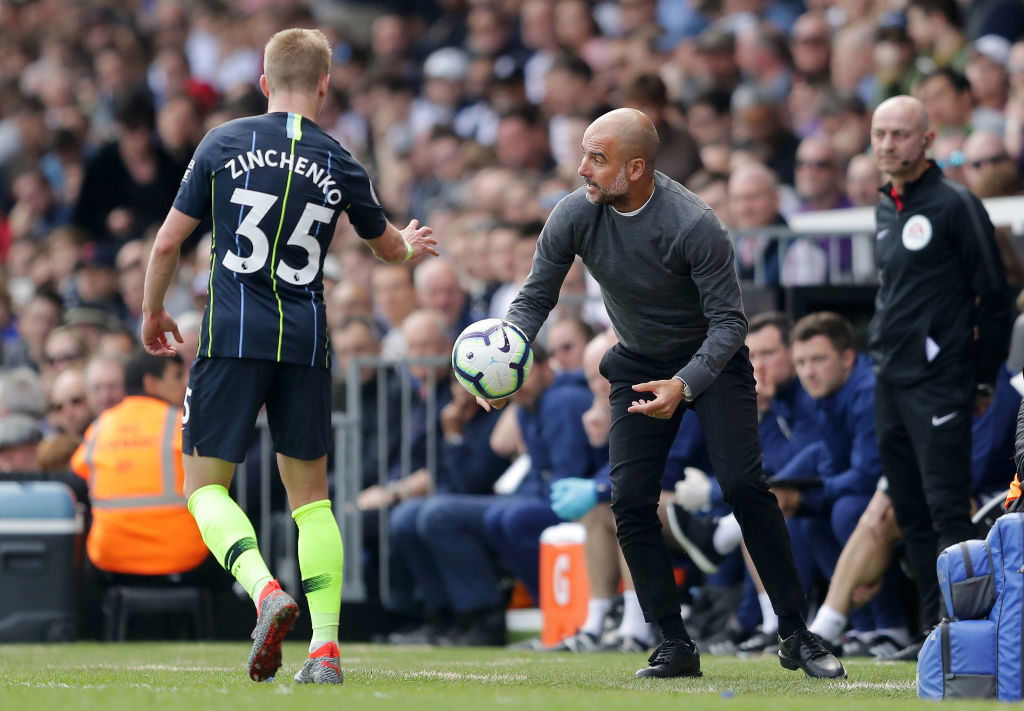 LB: Oleksandr Zinchenko
This is such a tough pick because Oleksandr Zinchenko might be fit for Sunday, but Benjamin Mendy could be, too. The question for Pep Guardiola is who starts in which game; I think Mendy will be used to attack Tottenham on Wednesday.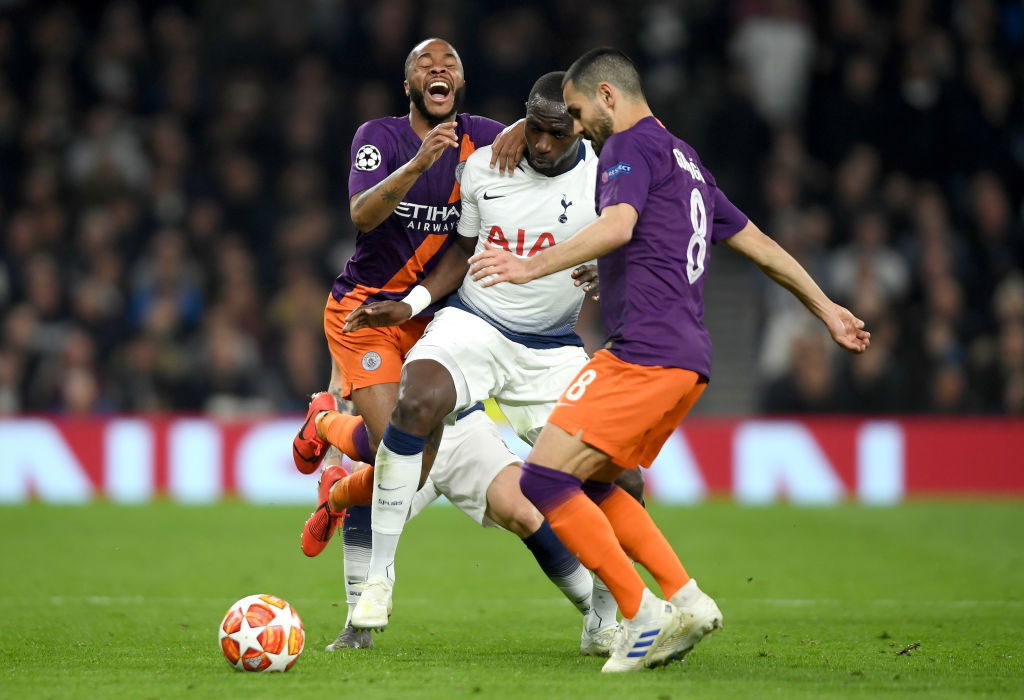 CDM: Ilkay Gundogan
Preferably, I would like to pick Fernandinho, but I think that it is beyond him to play four games in two weeks, as I see him as vital for Tottenham and Burnley. This means that Gundogan could come in here.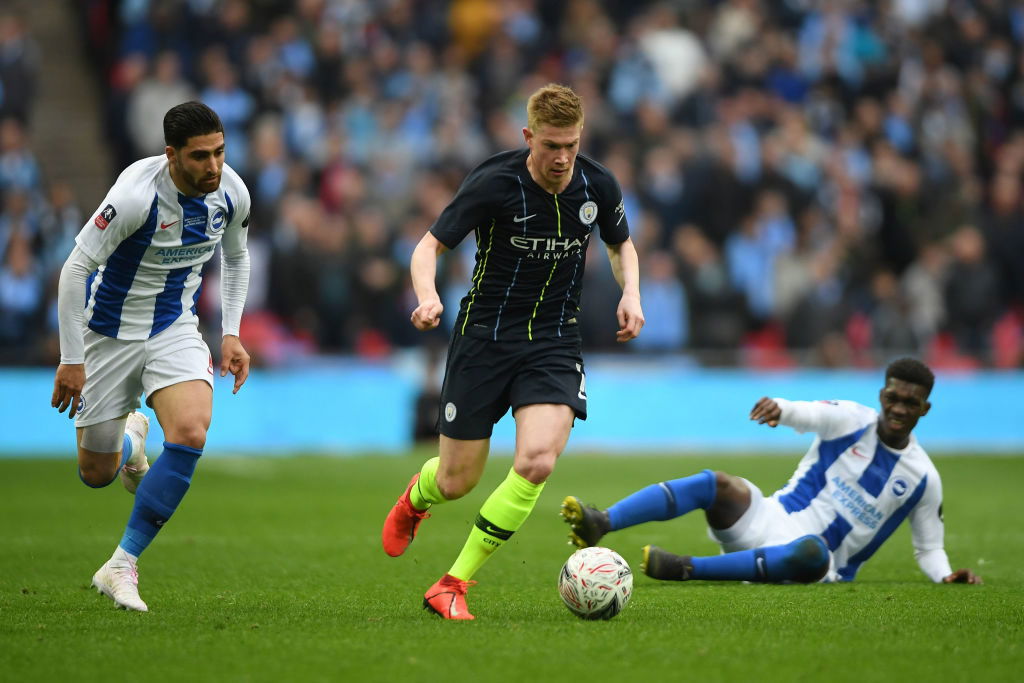 CM: Kevin de Bruyne
This position is also impossible to pick because Kevin de Bruyne clearly is not fit to play in all of City's games. However, he was not selected against Tottenham; therefore, he is fully fit to be able to play against Crystal Palace.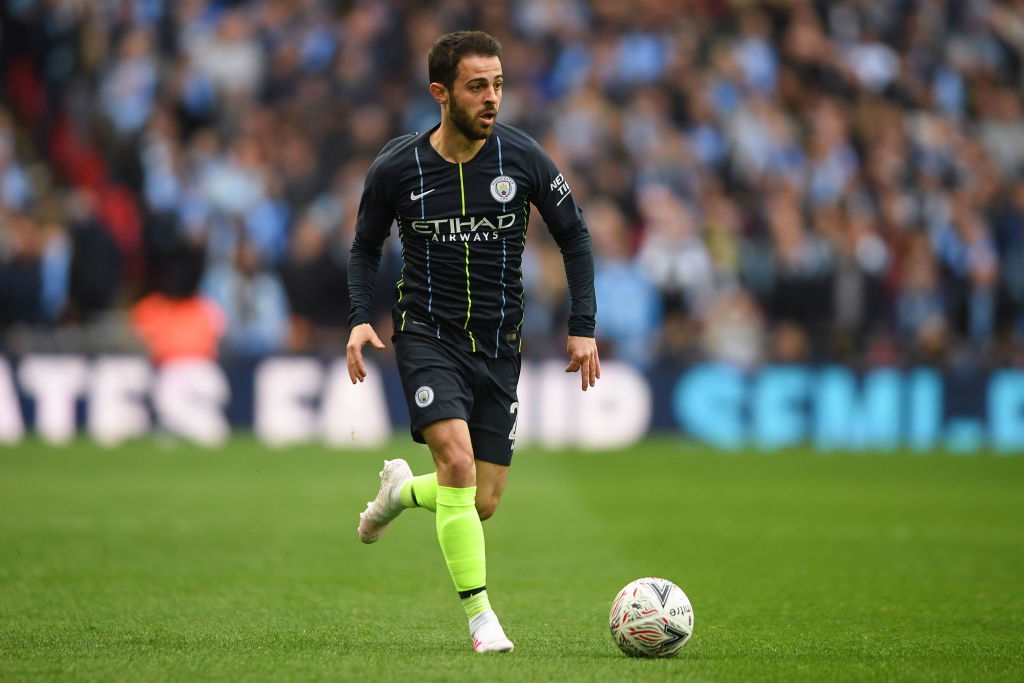 CM: Bernardo Silva
Bernardo's absence was truly felt against Tottenham; if he is fit, he will play. He must be at his best if City are to proceed and win the Premier League once again.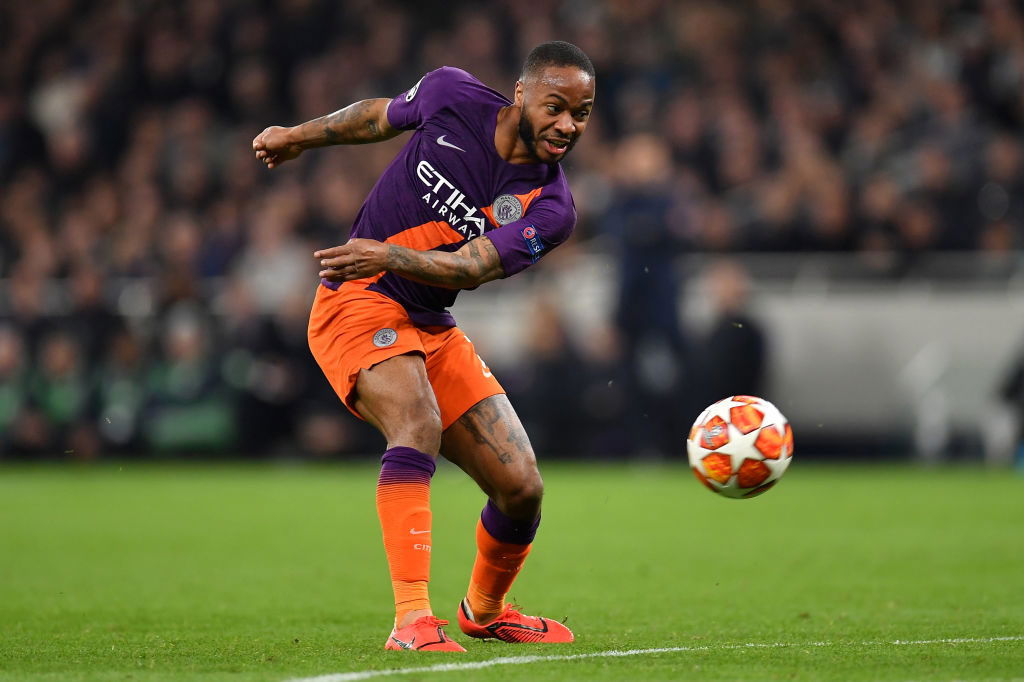 RW: Raheem Sterling
Raheem Sterling was very good against Tottenham; it was just that he did not get the ball enough because City were somewhat passive. Like Bernardo Silva, it is getting to the stage of the season where if he is fit, he will play.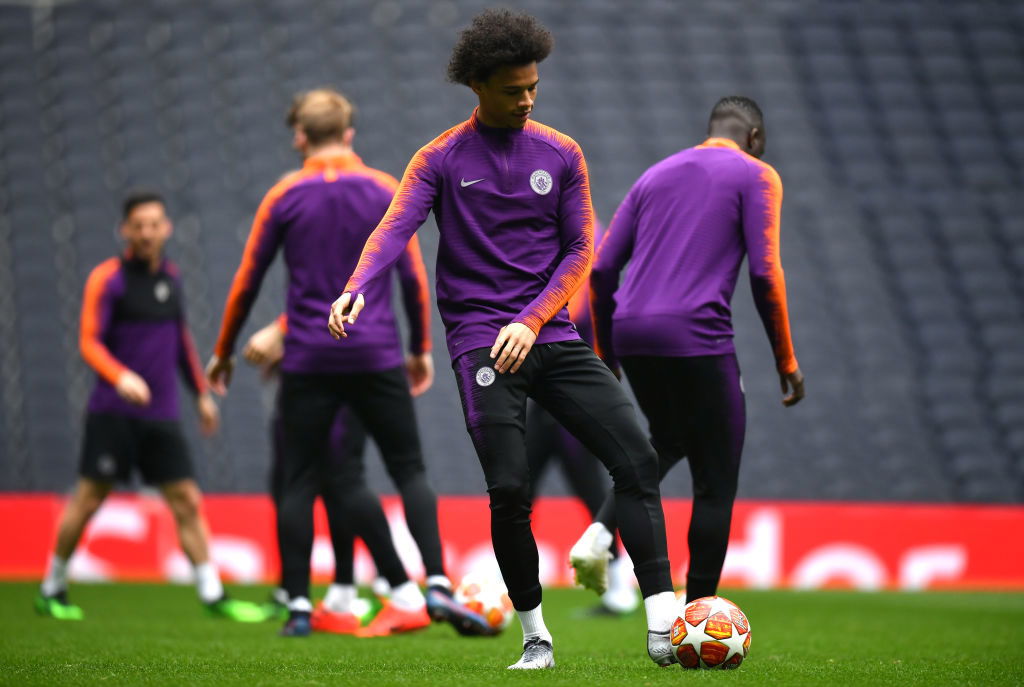 LW: Leroy Sané
I was genuinely shocked that he did not play on Tuesday night and am starting to get worried about his playing time. He is world-class when he is on form, but if he does not play, he cannot reach this obvious potential. I want him to sign the contract and if he does not play, why should he?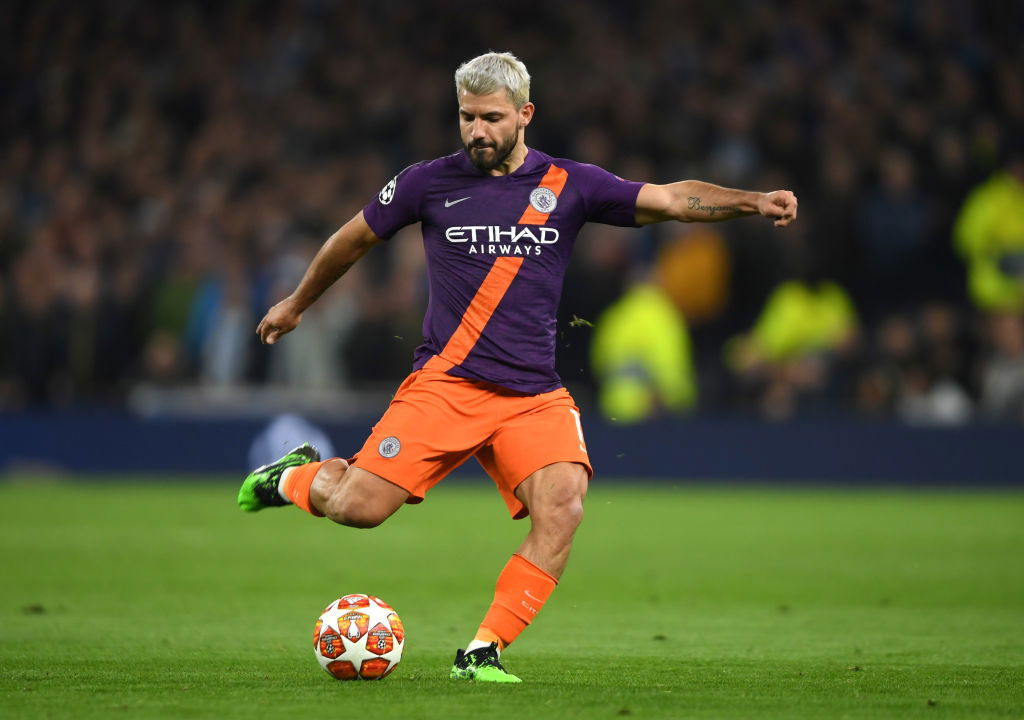 ST: Sergio Aguero
Sergio Aguero was poor the other night, but he needs to play in order to get back to his best. That is why I think he will get the nod of Gabriel Jesus because Pep Guardiola needs his best striker at his best if City are to kick on towards the end of the season. 
---