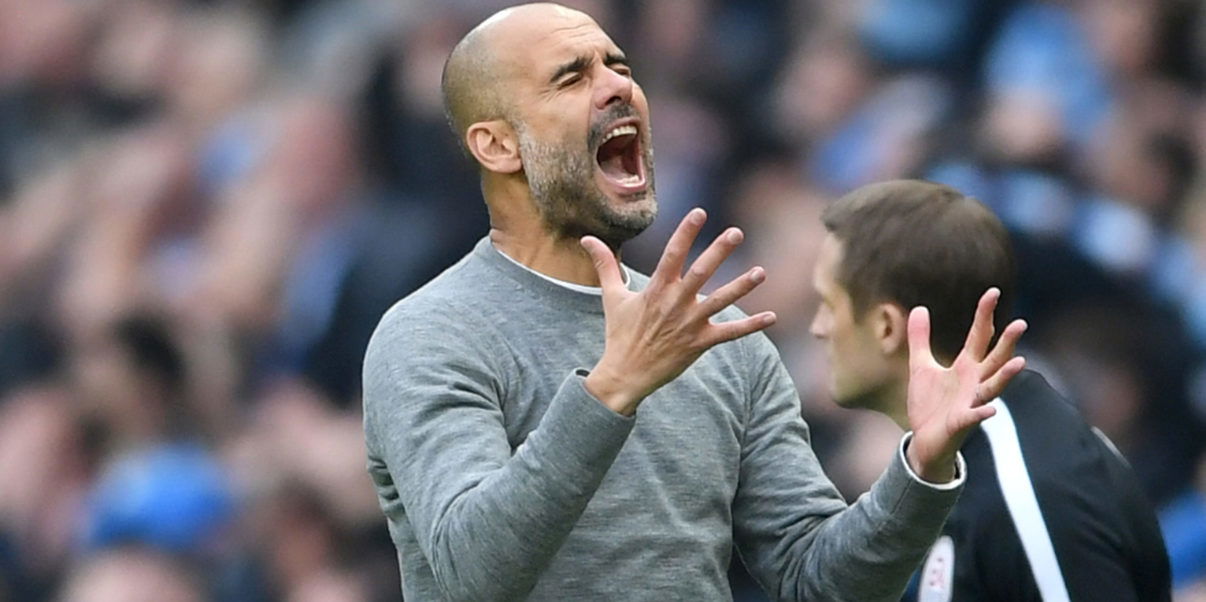 Manchester City: An Assessment of Last Week
It'e been arguably the most difficult week that Manchester City have faced this season.
In what has been the best season the club has had since the 2008 takeover, these last six days have seen errors that are reminiscent to last season. In the first leg of their Champions League quarter-final against Liverpool at Anfield, the Citizens crumbled under the intense atmosphere and the effect of the incident that lead to their coach being battered by Liverpool fans in the build-up to the game.
Goals from Mohamed Salah, Alex Oxlade-Chamberlain and Sadio Mane have given Pep Guardiola's side a mammoth task to overcome when both sides meet again for the second leg at the Etihad Stadium.
A few days later, City would play Manchester United, their fierce rivals and the team that they have left behind in points this season at the top of the table. A win at the Etihad would all but seal their third Premier League title. A free-flowing, dominant start from the Citizens saw them head into half-time at 2-0, with goals from Vincent Kompany and Ilkay Gundogan. The second half, however, brought something that we have not seen City do for a long time: throw away a two-goal advantage.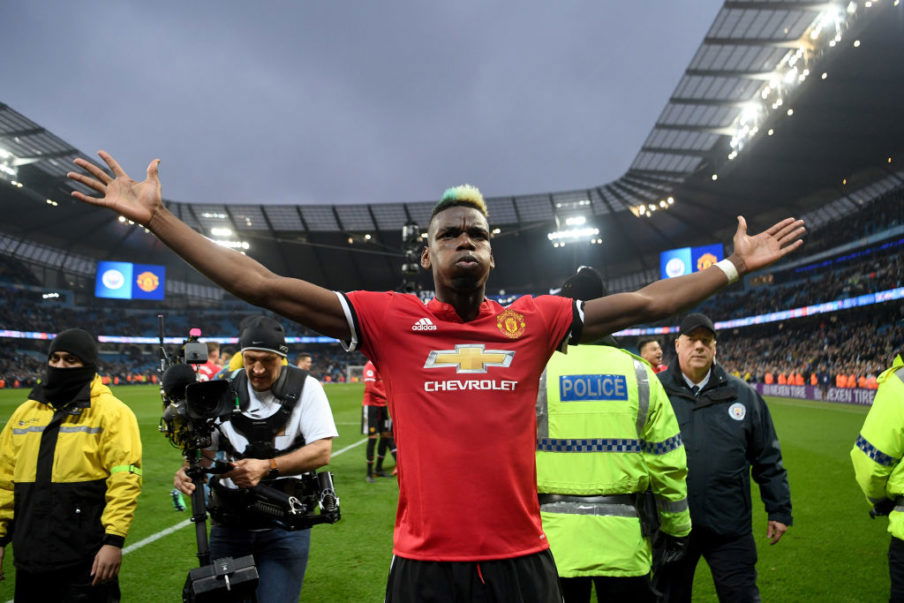 Within minutes, Paul Pogba, a man who had been talked about in the media for allegedly being linked with with a move to Manchester City by his agent Mino Raiola, had scored two goals to bring his side back from the dead. Ten minutes later, Chris Smalling, arguably one of the worst players on the pitch for United in the first half, had given United an unlikely lead in a game that they looked to have lost.
At full-time, they celebrated like they had won the league themselves, albeit in delaying the inevitable. City fans in the crowd were seen crying in the stands as their chance to embarrass their fierce rivals had been taken away from them by their own team's sudden ineptitude at the back.
This week has been eye-opening for Guardiola. Despite him shutting up the critics of last season, he now has had to deal with criticisms of his side's mentality and whether or not they can win these crunch matches that could move them into the elite bracket.
In this article, I will assess the current state of City's squad and how they can develop themselves to beat Liverpool at Anfield and take advantage of big games such as United on Saturday to continue their imposing influence, as well as their ability to win the Champions League in the future.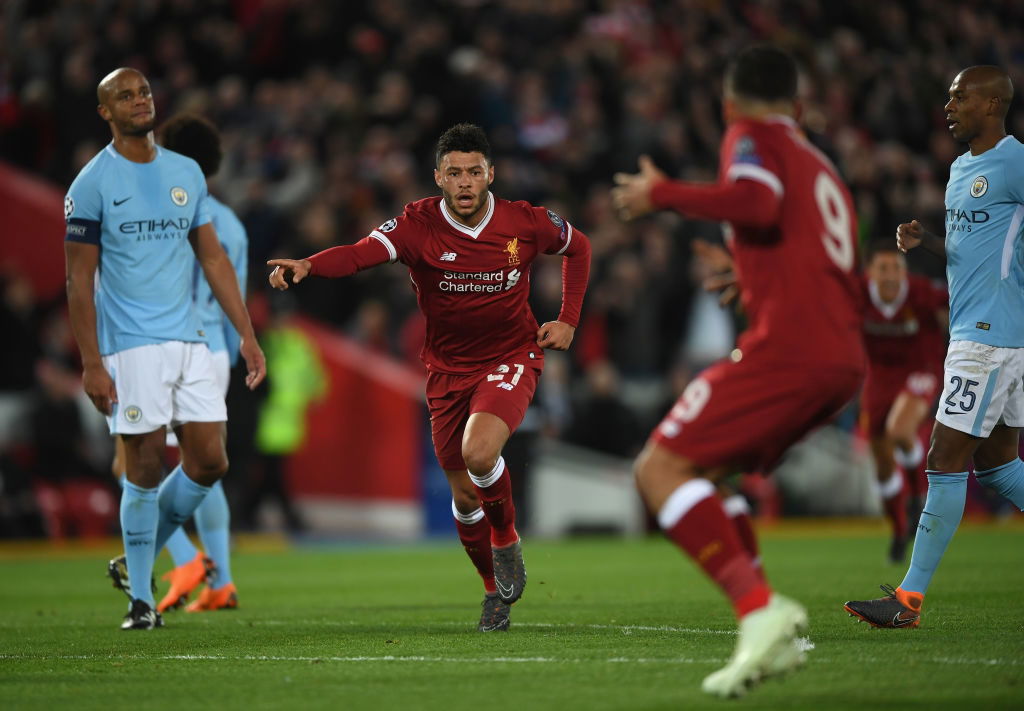 Anfield...
This campaign has shed a big light on City's mentality in intense atmospheres. This season, they will have played Liverpool four times, twice in the league and twice in the Champions League. Both times at Anfield, they have crumbled under the pressure and intimidation from the home fans. It seems that when Liverpool take the lead, City can't seem to react in a quick enough fashion, allowing the home side to tear them apart in ruthless fashion.
There is no doubting the quality of Liverpool's squad and their manager Jurgen Klopp, but City have a much better squad and arguably a better manager in Guardiola. Perhaps there is a need for more winners in the side, more experience in games like these and the ability to block out any intimidation that could affect their overall performance. Nicolas Otamendi, for example, shows glimpses of his old, unreliable self whenever he plays at Anfield and the same happened again last Wednesday.
A need for more leaders in the side is a must, not just Vincent Kompany and Fernandinho. This is a young side, and they will only get better and better the more they are together. If City want to win these games, they need to keep a level head and show more composure when it counts.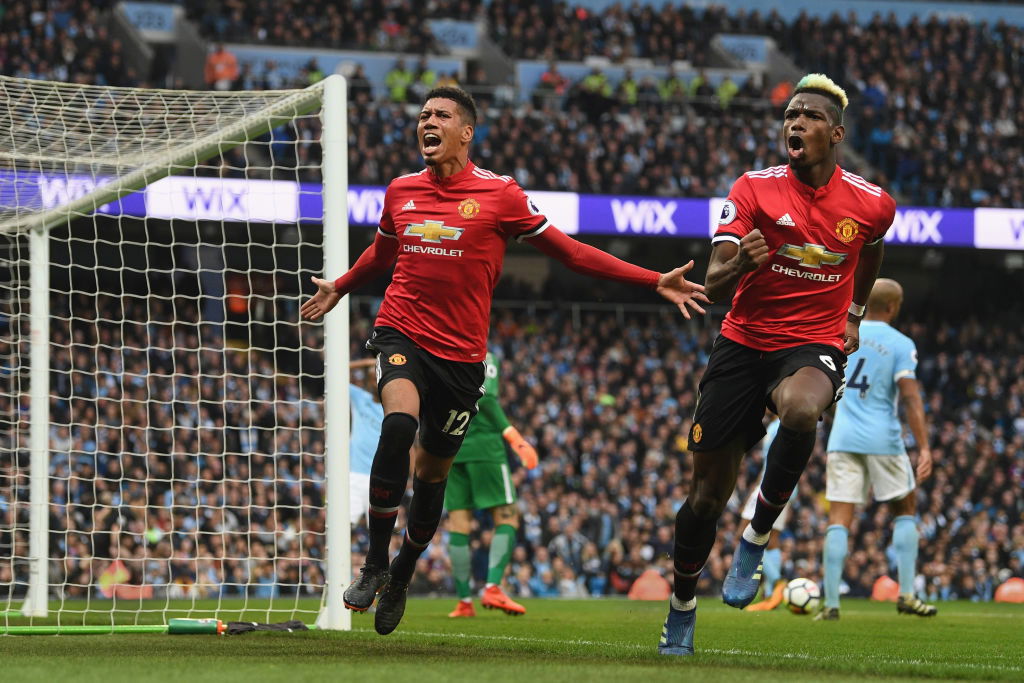 United...
Yes, I know. That image infuriates me too. This was such a massive game in City's season and to lose it in the space of minutes is so disappointing. Considering we had started a weaker side than normal ahead of Tuesday, the first half was one of the best 45 minutes that City have put in throughout the campaign.
Vincent Kompany's passion and determination to succeed was awe-inspiring to see, and his goal was taken brilliantly. Ilkay Gundogan's goal showed technical ability and precision when it counted; his swivel past Nemanja Matic was fantastic and his toe-poked finish past David de Gea was top class. At half time, you would think that would be enough for City to win the match…
The problem was, however, that the players and fans didn't count on a United fightback. Paul Pogba dominated the midfield in the second half, with City players looking lost and confused at how quick the game had changed. Before you knew it, United had the game locked up and sealed. Pep Guardiola stood in shock as his team crumbled around him and struggled to get back into the match.
This is something that needs to be addressed in due course. If City want to be a dominant force in Europe and England for years to come, they cannot afford to drop leads like this in such big matches. This was a chance to write history in the Premier League and for the club, but the players failed to consolidate their dominance and paid the price as they succumbed to defeat against their rivals. For next season, there needs to be a focus on grinding out results and taking opportunities in the crunch matches.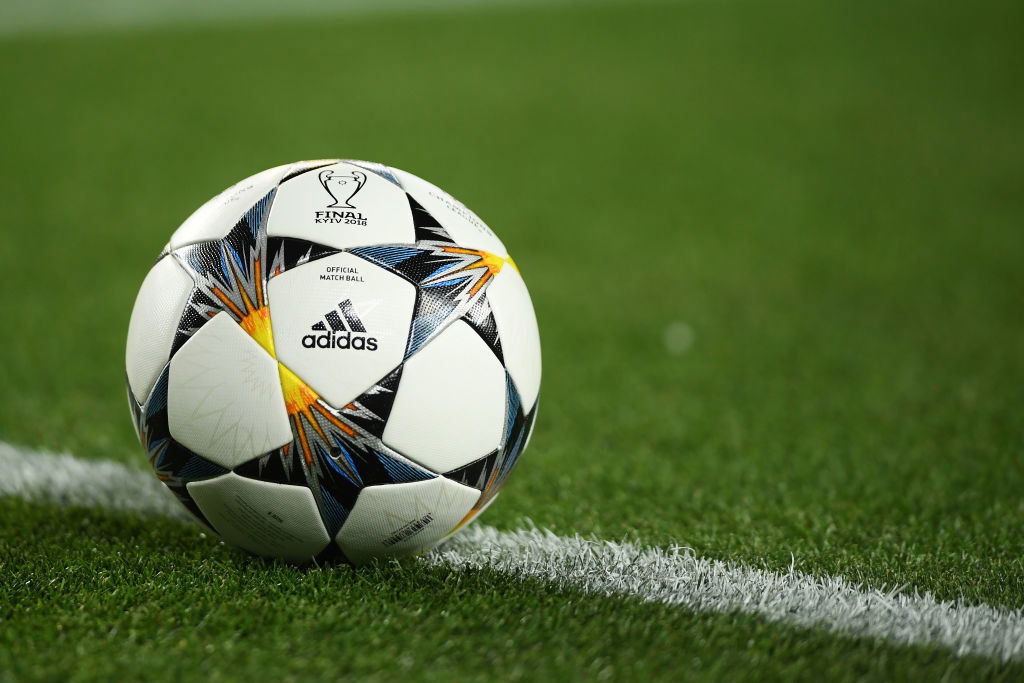 Champions League...
The competition that all City fans would love to win the most. In recent years, the club has shown some progress when it comes to playing against the best of the best in Europe. On Wednesday night, the loss to Liverpool showed and justified why City haven't got the mentality yet to win the competition. Technically, the players can perform at the highest level and have shown that with victories against Barcelona and Bayern Munich in recent seasons.
The Liverpool game on Tuesday is a real opportunity for the players to redeem themselves in front of the City faithful. Even if they go out to the Merseyside club, a breathtaking, never-say-die display will only give the fans confidence that they can go again next season. Anything similar to last week's display and it will only discourage the fans from thinking it can get better next season.
I personally feel that we will only win the Champions League once we have the mentality that the players of Barcelona and Real Madrid currently have when it comes to playing in Europe and on the big stage. This season will only help develop our standing with the other top clubs and will be used a springboard for future campaigns.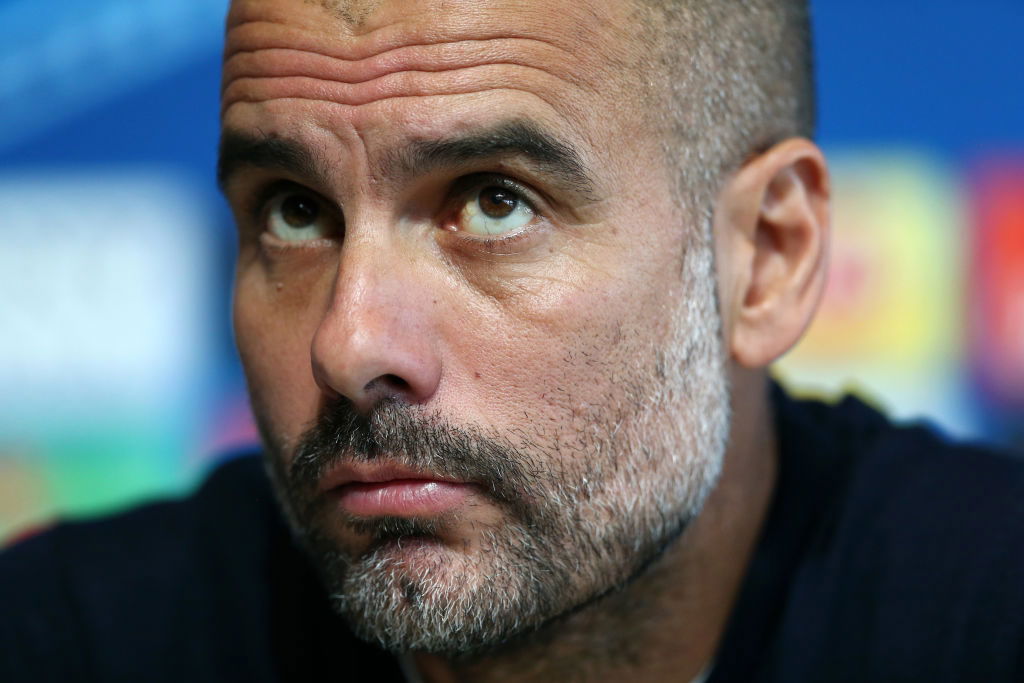 The Final Review...
So, where do we stand now compared to last season? Well for one, we have the Premier League title (almost) wrapped up, which would be our third title in the space of six years. Another League Cup trophy (our third in four years) is yet one more step towards creating a successful period of dominance for the club. However, there is always room for improvement and the aforementioned issues that I have discussed are big things that need to be worked on over the summer.
Guardiola should focus on bringing in players with some experience in the latter stages of the Champions League, perhaps players in the mould of Isco or Toni Kroos. Defensively, Samuel Umtiti would be a fantastic signing to have alongside John Stones and Aymeric Laporte. Perhaps, if the opportunity arises and the rumours are true, a move for Neymar could be tempting or maybe even Paulo Dybala.
My opinion is that we look to bring in a marquee signing as a statement of intent towards teams such as United and Liverpool for next season. We need to assert our dominance and look to eradicate any mistakes that have plagued us in the past.
We should trust in Pep, no matter what happens. We should trust in his experience in Europe and his ability to defeat opponents with fluid, attacking football. We can only be excited for what the future holds and the prospect of a Champions League trophy in the coming years will give many fans something to smile and dream about.
---