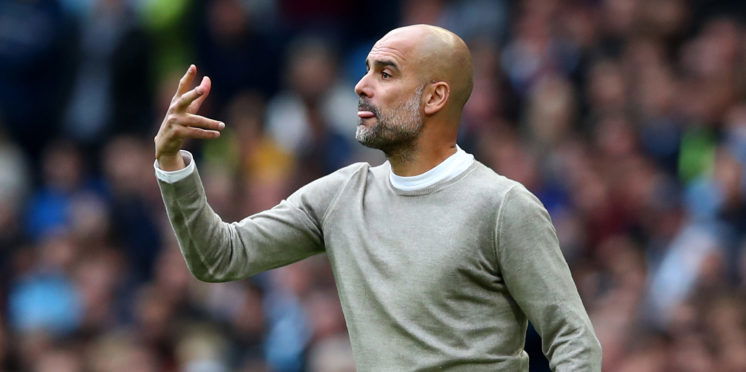 Manchester City fall 8 points behind Liverpool in shocking Wolves defeat
On the 6th of October 2019, Manchester City suffered their first home league defeat since December 2018 and Pep Guardiola suffered his fourth defeat as City boss. The Blues are a shocking 8 points behind the Reds already due to the result of two late goals from Adama Traoré on the counter that had been coming all afternoon from a dogged and focused Wolves.
Although Guardiola managed to dominate the domestic treble and won the Premier League last season, as smartly predicted by ex England star Joleon Lescott, there seem to be a few problems haunting the Blues this season. City's patched-up defence proved a liability, justifying Pep Guardiola's concern when Nicolás Otamendi and Fernandinho became the centre-back pairing because of injuries to Aymeric Laporte and John Stones.
Although the first half of the match was flat and dead, the warning signs were beginning to become evident for Manchester City. After Nuno Espirito Santo decided to move Traore through the middle in the second half, the winger scored twice on the counter-attack (80 & 90+4). This was deemed to be a master move on Nuno Espirito Santo's mark.
Manchester City did not feel lively and present on the field, rather more pedestrian like and the Wolves certainly took advantage of that, frequently getting in behind the backline. Although Raheem Sterling tried to provide a little spark to the game, his smart turn and effort from the edge of the area forcing Rui Patricio into action, but the lethargy remained.
After a very unsatisfying first half, the remaining 45 minutes decided the game belonged to the Wolves. With only ten minutes remaining, Adama Traore squared the ball superbly into the back of the net. As hard as it was to find an equaliser, the Wolves manage to double their advantage and Traore scored another goal and slotted past Ederson low into the bottom corner.
After the match, Pep Guardiola reacted to it claiming, "it was not our best day. We started good, we wanted to be patient with our game because we know how good they defend. We let them run twice, got nervous a little bit and our process to create chances was not good. We had the problems on the counter-attack in the end and it was a bad day."
"We had two chances, one onto the crossbar and with Bernardo Silva. They did really well. We are going to come back again to try."
Heading into the international break, the manager should utilize it to regroup ahead of resuming the championship defence in a fortnight. Looking sluggish and lazy so early in the league is a serious issue indeed. Their two defeats make this City's poorest start since 2013-14.
---