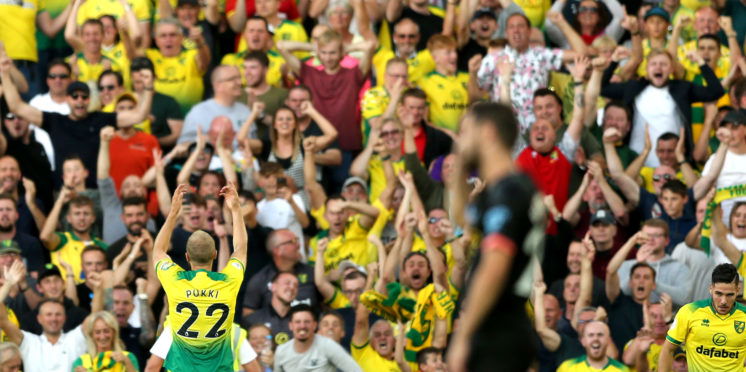 Where Manchester City went wrong against Norwich City
In one of their worst Premier League performances under Pep Guardiola, Manchester City lost 3-2 to Norwich City.
The media and fans alike had written the game off as a certainty. This was due to a mix of Man City's usual prowess and Norwich's long injury list that forced them to play a holding midfielder in their back four, and a man who struggled for game time at Nottingham Forest up against Raheem Sterling.
The narratives and classic media over-reactions dominate football coverage in this country, which is always disappointing. The narrative this morning is that Manchester City's defence is awful. That Pep Guardiola is an arrogant tyrant for not signing a fourth centre-back and failing to predict a knee ligament injury in a nothing challenge against Brighton.
City's defence no doubt has some problems. Nicolas Otamendi continues to be slow and chaotic, even if he isn't as bad as a lot of people like to make out. Oleksandr Zinchenko can be targeted as a defender, with Norwich continuously targeting him from goal kicks and in transition. Conceding three high percentage chances is never good, but I can't but feel there were other problems for City in the game.
Guardiola named a surprising team to begin. He played Gundogan and Rodri together. This was a pairing City fans expected in big European games, not in random League games against sides City would (wrongly) be almost expected to beat. Pep continued to play Zinchenko and Walker as the full-backs as Benjamin Mendy is not quite fit.
Inverted Full Backs:
I remember sitting down before Pep's first game against Sunderland back in 2016. What I kept saying to myself was that there was no way Kevin de Bruyne and David Silva would fit into the same team. Pep changed the way I and many other football fans looked at things with his team selection. He played both of City's star midfielders in a 4-1-4-1 formation with Fernandinho behind them. Pellegrini played Silva and De Bruyne together a lot but the formation was different, as there were usually two sitting midfielders behind them. Below is a basic diagram of how Pellegrini accommodated Silva and De Bruyne in the same team.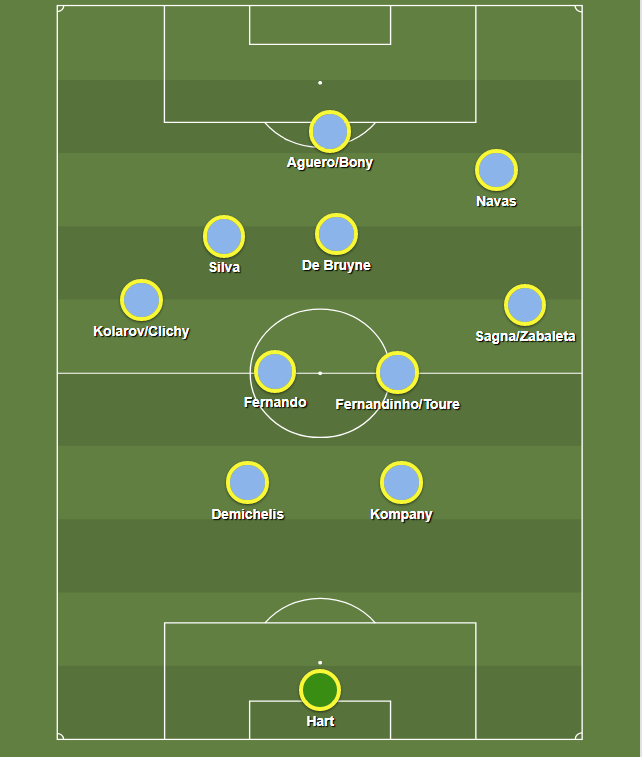 We knew Pep would play 4-1-4-1 as this was his core formation at every stop, but many just couldn't fathom him playing two playmakers in the same teams, it's hardly very British in a football culture which had shown more caution than anything over the years.
Pep has a style, he has a formation, but he has tweaked it at every stop. At Barcelona, the infamous Dani Alves-Lionel Messi combination on the right was a result of Alves being given license to bomb down the right-hand side. City didn't have a real attacking full back, so it looked different. The goal of the inverted full-backs at City was rather simple, it meant City essentially had extra players in the build-up phase, which allowed Silva and De Bruyne to push as far up the pitch as possible. By playing Sagna and Clichy as centralised full-backs, Guardiola was able to accommodate two playmakers, two wingers because City had cover and short passing options for Fernandinho and the center backs. The only managers in English Football who had really accommodated this many attacking players were labelled crazy mavericks. Kevin Keegan at Newcastle springs to mind, as he would often play a lot of attacking players at the same time. This was criticised when Newcastle blew the title in the 95-96 Premier League season, as people thought they were soft.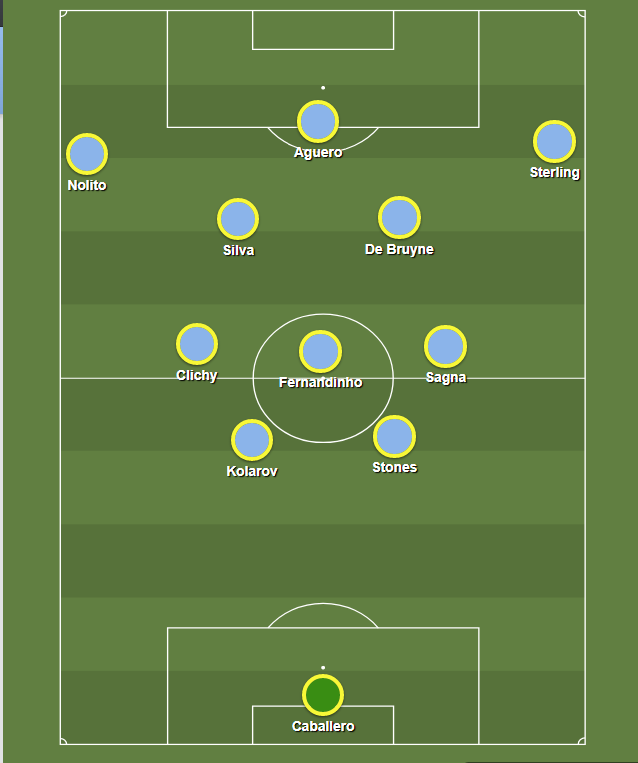 Weirdly, Guardiola played this many attacking players but also had City more secure. City had more players in deep positions, and were less susceptible to giving up the counter-attacks that plagued the side towards the end of Pellegrini's reign.
Against Norwich, Pep played his inverted full-backs, but also played two more defensive-minded midfield players. It felt like overkill. Walker and Zinchenko are clearly the weaker of both full-back options, but the way to justify their selection is to play creative players in the two midfield roles. Ilkay Gundogan is a great player, but he is better with the game being played in front of him. He and Rodri can work together if you play either Mendy or Cancelo in one of the full-back roles. City's attacks were stunted for the whole game. Gundogan looked uncomfortable pushing into the final third, and City essentially had six players who didn't really offer much going forward. It meant that the front four was isolated and frustrated all game.
Because Gundogan just didn't play with much comfort in the final third, it meant David Silva became really isolated in the centre. Due to his isolation, both Raheem Sterling and Bernardo had to drift inside a lot more than they usually do. They both often do this anyway, but this is to find space and start combination plays. Bernardo Silva will often drift in from the right but Kevin De Bruyne will overlap him. The German doesn't really offer this same threat. You can see in the position map below how Pep's insistence on natural and consistent width didn't really come to fruition against Norwich.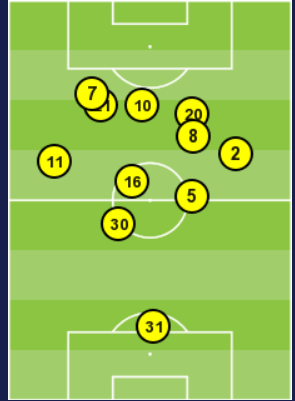 I'm not trying to disrespect Norwich in any way. They were excellent. They defended well and they broke the game up with short passes and combination plays which is one of the required ingredients to beat City. But playing two full backs with possession-based roles and then two more deep-lying midfielders is complete overkill from Pep Guardiola. The narrative is that City can't defend as it has always been under Guardiola. But the thing that lost City this game was their inability to create and sustain good attacks. The second half was summed up by hit and hope crosses.
Whether this formation was 4-1-4-1 or 4-2-3-1 doesn't really matter. The fact is, City were narrow and had too many sitting players which meant the front three were starved of space and service. The second role of the inverted full-backs is to create one on one opportunities for the wide men. This purpose is kind of defeated when they have to drift inside to try and support an isolated playmaker in David Silva.
The English media will continue to throw out the narrative that City are awful defensively. While the individuals were no doubt poor yesterday, it was actually the cautious nature of the team selection that caused Guardiola's side to lose the game. They have been at their best playing high and wide and simply killing teams with short passes, pace and sheer aggression with their pressing. They pin teams back and it's impossible to stop City when they are at their best.
This game would have been a lot different if Mahrez had played over Gundogan, or Cancelo had played over Kyle Walker and overlapped down the right. It would have given the Blues more attacking options and created more space between the lines.
It's early days and Pep usually learns from his mistakes, but let's hope we don't see this team selection again for a long time.
---