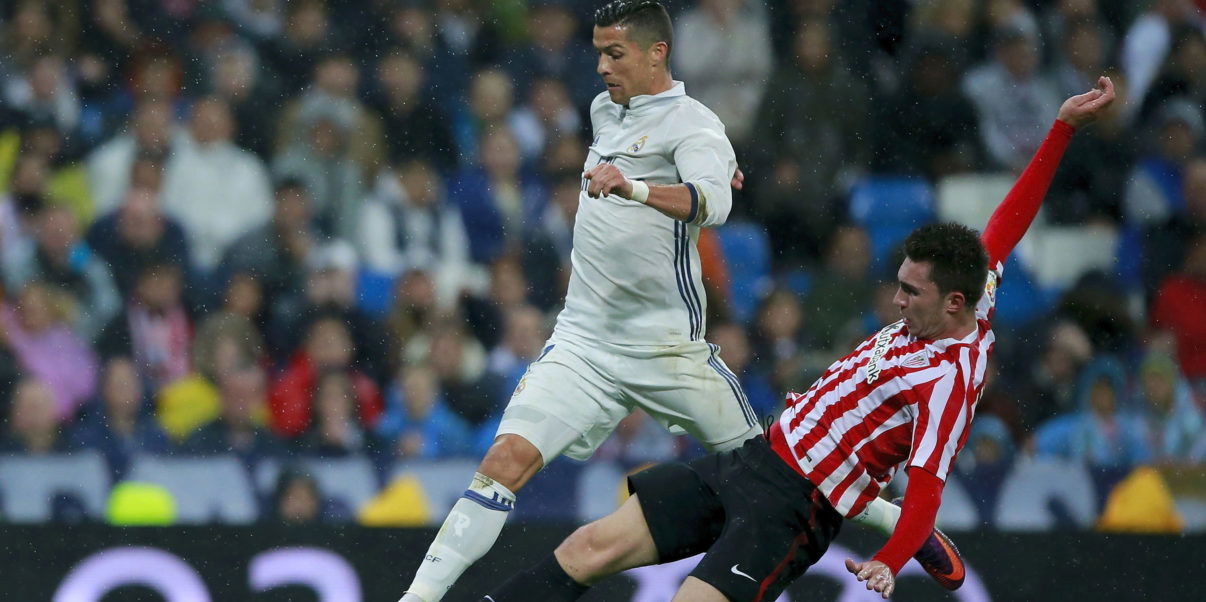 What would Aymeric Laporte bring to Manchester City?
Aymeric Laporte has been a Manchester City target for quite some time now after impressing for his current club, Athletic Bilbao, in La Liga. Recent speculation from Spanish media outlets have linked Laporte with a transfer to City after reports that the Citizens are willing to pay the €60 million release clause in order to get their man. Laporte nearly came to City last season, but ended up rejecting a potential deal in order to continue his stay at Bilbao. With the Frenchman now looking likely to join this month, I will investigate what qualities he possesses that will help the league leaders going forward for the remainder of the season.
This season, City have shown big improvement in defensive areas after reimbursements at full-back, which was an area that cost them a number of points last season. John Stones and Nicolas Otamendi have been the key performers at centre-back, with Eliaquim Mangala lacking the defensive ability and Vincent Kompany still having injury problems. As of recently, Stones is experiencing a drop in form after being out for a month with a hamstring injury. In yesterday's semi-final win against Bristol City, Stones gave the ball away which led to Bristol's first goal in a second-half comeback, which ended in a late 3-2 win for City. Having Laporte's presence in the side will give Stones competition in order to help him rediscover his early season form.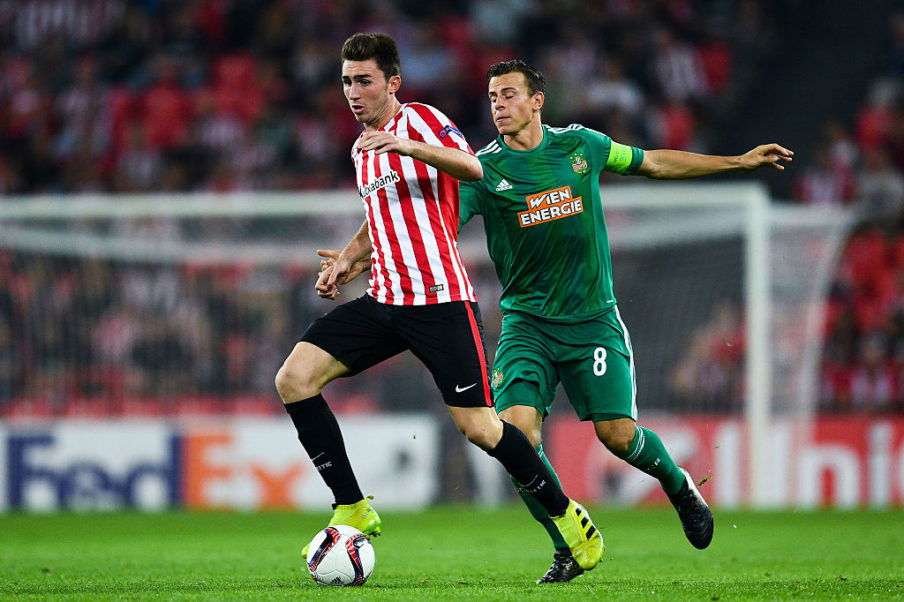 At a young age of 23, Laporte has all the room to grow under a great manager in Pep Guardiola, and already possesses the qualities of a "Guardiola defender". He can pass the ball out from the back with relative ease and calmness and can play a variety of passes that will allow City to continue playing on the front foot. The Frenchman also has the ability to intercept opposition passes instead of going straight for the tackle, which is often a key attribute in City's defensive system. He often ventures forward from the back to help start counter-attacks, which is often what we see Otamendi and Stones do for the Citizens this season.
One player who has shown significant improvement in these areas has been Otamendi, who is now able to intercept passes rather than just tackle the opposition player on instinct and has more confidence in providing the variety of passes that the City midfield require in order to transition from defence to attack. This is an example of how much of an influence Guardiola has on certain players, who can gain the confidence to analyse their own performances in order to improve for future matches. What will already help Laporte in settling in at the club is that he already possesses the ability to analyse his performances after learning from managers such as current Barcelona manager Ernesto Valverde and Marcelo Bielsa.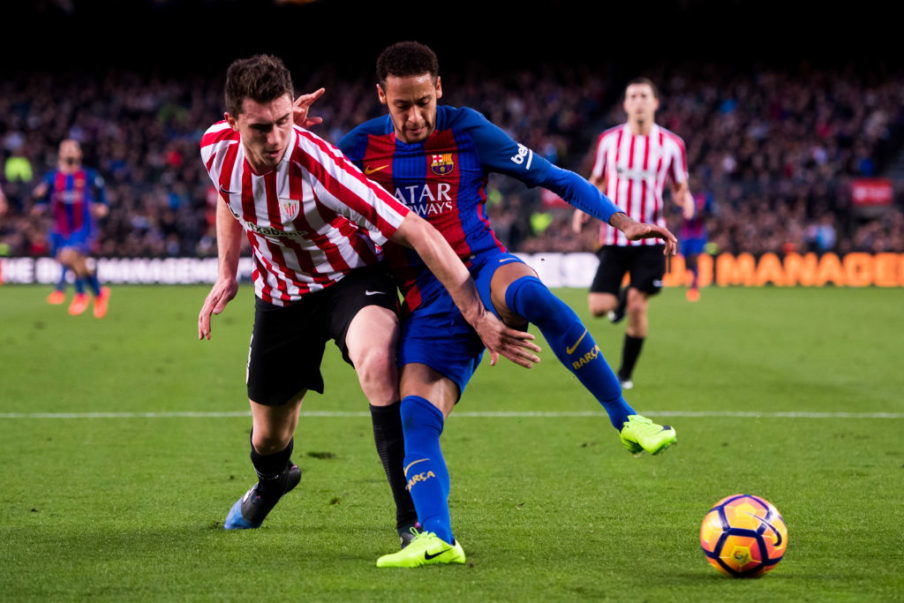 In an interview with FourFourTwo, Laporte explained his rituals before and after a game, which he has developed over time whilst at Bilbao. Under Valverde, Laporte became an undisputed starter and often showed great versatility when he featured at left-back occasionally. Versatility is a big part of Guardiola's game, having the ability to play in a number of positions across either the defensive, midfield and forward lines. Having this attribute in a player such as Laporte will be crucial for City when they are stuck in a tough situation.
Do I think he will be a fantastic signing? Yes, I believe so because at a young age, he has the potential of becoming one of the world's best defenders in the next few years. It is surprising to see him still at a club such as Bilbao, with Barcelona and Real Madrid touted at one point to be locked in a battle for his signature. The fact that he rejected a move to City last summer in favour of improving his game further at Bilbao shows how mature and forward-thinking he is. Having that mentality will give Guardiola and City confidence that they have made the right decision to get their man in January rather than wait until the summer. Time will tell, but I believe that this will be a real game-changer for City going into the Champions League knockout stages.
---