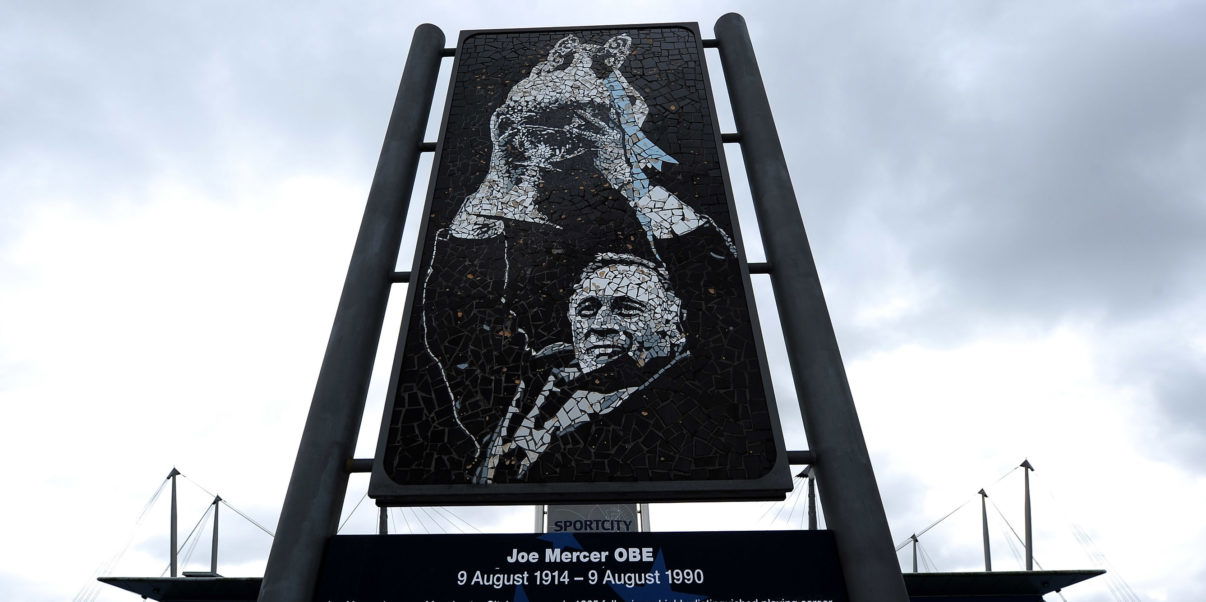 Remembering Joe Mercer: Most Successful City Manager
Born on this day over a century ago, Joe Mercer still remains Manchester City's most successful post war Manager to date. His haul of trophies over the five and a bit seasons at the helm at City is made all that more impressive when you consider his first season with the club was in the second tier.
Joe took over at City in 1965 despite doctors warnings not to. It's not that the doctors were anti City, nor had the reputation of 'typical City' fully taken hold, but instead health reasons the issue. His wife, Norah, later said that her husband had said essentially that he would 'rather die young doing the job he loved rather than sit at home and die of a broken heart'.
After two seasons in the second tier, finishing 6th and 11th. Joe came in, brought in a youthful coach by the name of Malcolm Allison, and not only guided City to top spot, and promotion, but also deep into the FA Cup. Eventually being knocked out after a second replay, losing out to top flight side Everton. It would be the Toffees who would eventually go on to win the trophy, lifting it for the third time in their history.
With all the games, and with the prior seasons finishes in mind, his first season in charge was even more impressive when you consider City only lost five league games. The average league defeats suffered in the previous two seasons stood at fifteen. We didn't score many more goals but the key was we conceded half as many, leaving us with a goal difference of plus 32!
Two years later he had led City to only the second League title in their history. Wilf Wild had delivered the previous one but that side had developed over several years, rather than the two under Mercer and Allison.
Joe led City from obscurity to winners in two years and that new found tradition would continue during into the next season. Mercer led City to the Cup Final, in a reverse of Roberto Mancini who won the FA Cup one season then the League title the next. A Neil Young goal against a plucky Leicester side gave City the victory and another trophy.
In 1970 he eclipsed even that by winning the League Cup, defeating West Brom 2-1 in March and followed it up with the European Cup Winners Cup in April.
This also was the first time an English team won both a major domestic and European trophy in the same season. Leeds fans may debate that fact with their claim of League cup and Fairs Cup, although both won in 1968 the Fairs Cup came at the beginning of the 1968-69 season while the League Cup. City, on the other hand, would lift their two within a matter of months.
After that successful season Joe Mercer would only have one more full campaign with the blues, finishing fourth. Although the finish was much tighter than the position would lead us to believe as a point against Ipswich, in the penultimate game, would have had us play off for the title, with one point separating us and winners Derby County.
A new chairman, and board, came to power and Joe's time at our club was essentially done. Peter Swales saw Malcolm Allison as the future and by June 1972, after initially being moved 'upstairs', Mercer had no car parking space or office at the club. It was an appalling way to treat the guy who brought us success. History now reveals it was a terrible decision by the board, with Peter Swales time as Chairman producing a single trophy before his ousting in the mid 1990's.
Credit to the City faithful though who recognized the contribution made by Mercer and made it clear to the great man. Aged 76, and on the same day he was born, Joe Mercer passed away.
He will be known for what he did at City, certainly by City fans, but we must not forget his other roles prior and after us. Prior to us he was successful playing for Arsenal and Everton, winning the title three times, FA Cup twice and the Charity Shield twice. During his playing days the League Cup nor European football was available, had it been no doubt he'd have won those too!
As a Manager he led Villa back to the top flight, and even had a spell as England manager. He brought new life to the National side, who'd stagnated after the 1966 World Cup and would have continued had it not been for his health.
On occasion great managers and great players have parts of the Stadium named after them. Rarely does one man have parts of three stadiums either named or displaying your likeness. City, of course, has two mosaics on display on Joe Mercer Way along with the 'Joe Mercer Suite'. At Everton a similar facility exists and at Arsenal, a mural of Joe can be seen just below the 'Emirates Stadium' sign. Wearing number 6, he is to the very right, seemingly watching the game next to Lee Dixon.
Joe Mercer City Statistics:
Games Managed: 263
Won: 109
Draw: 77
Lost: 77
WIN%: 41.4
---