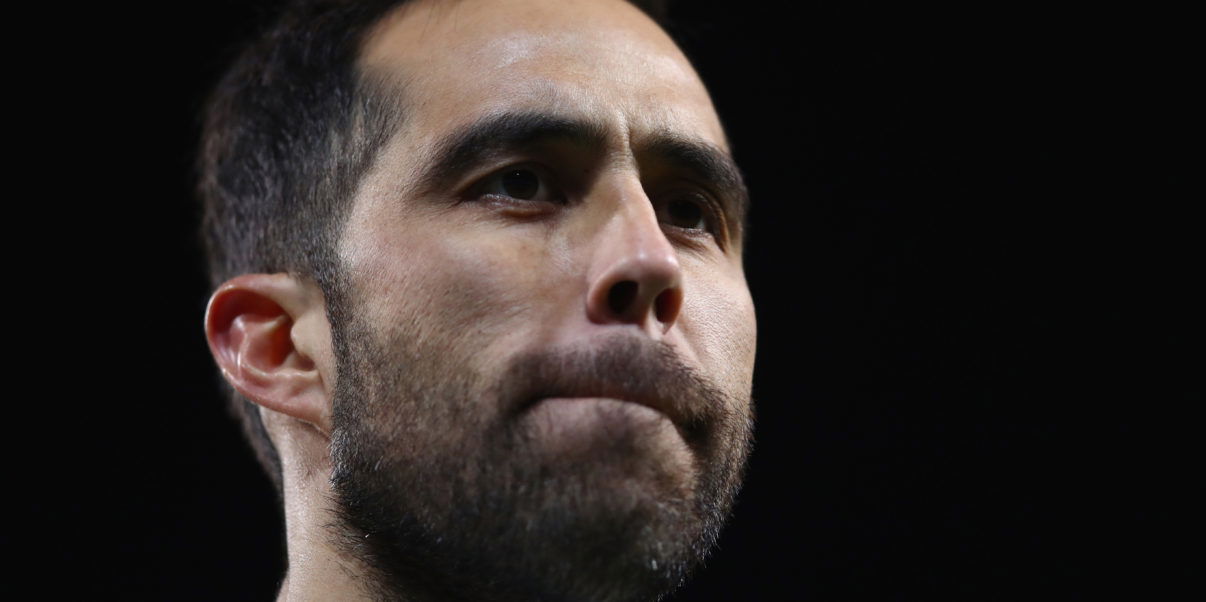 Man City fans who ironically cheered Bravo are embarrassing
Looking at the post game analysis and hearing the chat amongst fans outside the ground and looking at social media, you'd be mistaken for thinking Manchester City lost 1-0 to Huddersfield in the 5th round cup replay
. City actually won 5-1 the post game chat wasn't about another two goals for Sergio Aguero who's finding form again, young Aleix Garcia putting in an accomplished performance, it wasn't about City scoring another five goals at home, it was about their much maligned defence and keeper.
At time, Pep Guardiola's men played some exceptional football the fourth goal being the pick of the bunch a move consisting of more than 20 passes swept home by Sergio Aguero.
Twitter: Chain of 20+ passes before scoring.
Guardiola is a fraud because he's bald though apparently.
https://t.co/WRQkU9B0X2 (@BallStreet)
At the heart of that move ? Claudio Bravo, whose passing was a key factor in breaking through Huddersfield press on the night.
Instead, much of the focus was on the 7th minute goal he conceded to Harry Bunn. Granted it was poor keeping, he should've done better but it wasn't the only thing that happened in the game, but listening to some fans and pundits you'd think it was.
With the score at 3-1, Bravo made an important save from Jack Payne just before half time. When he made the stop, some fans proceeded to ironically cheer the save!
Ironic cheers and booing is one of the worst ways a fan can support his team and player. It helps nobody, regardless of your views on Bravo and the Joe Hart situation. Bravo doesn't deserve that, we at City don't do that to one of our own.
At Arsenal in a game against Wigan, Emmanuel Eboue was boo'd and then the fans ironically cheered as he came off after being subbed. It reduced the player to tears. Simply put, boos and ironic cheers are just counter productive.
YouTube: Bye Bye Eboue
How is booing or ironically cheering Bravo going to make him better ? Imagine if you were much maligned at a job you were struggling at, then your boss ironically cheered when you did something right.
We're currently fighting on three fronts with games coming thick and fast. Bravo could yet have an important part to play in our season, so the last thing we need is his confidence on the floor.
If Bravo is to turn it around, it'll be through good coaching and good support, not booing or ironically cheering, which is simply petty and embarrassing and helps nobody.
---