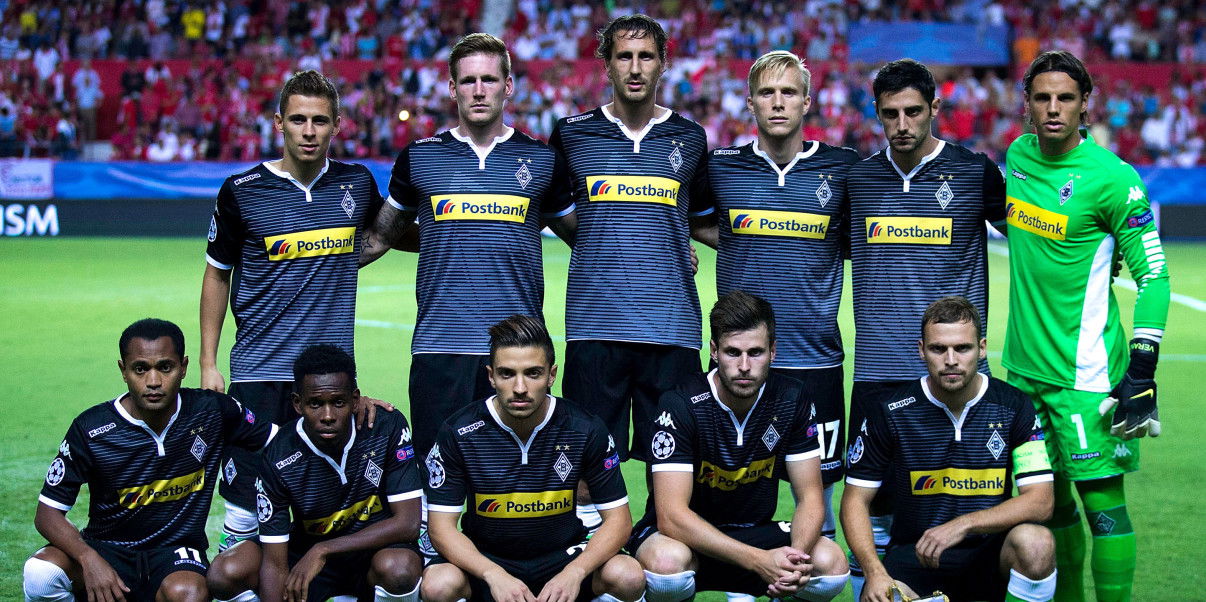 Opposition View: Borussia Monchengladbach
Ahead of the big clash between Borussia Monchengladbach and Manchester City, we chat to Conor Garratt, who runs an English-speaking Gladbach twitter account.
How would you sum up Gladbach's season so far?
It has been a season of two extremes so far. In our opening games, we certainly missed the players who left the club in the summer – Christoph Kramer and Max Kruse – and we got drubbed by Dortmund (which is somewhat acceptable given the talent in their squad) and well beaten by Mainz, Bremen, HSV and Köln (which is a lot less acceptable given that we would have reasonably expected to pick up around 8-10 points from these fixtures).
However, there's been a revival as of late and we swept away both Augsburg and Stuttgart last week for our first back to back wins of the season. That means the club and our fans enter Wednesday night's game on the back of a bit of euphoria, but this current smattering of form is still very fragile.
Lucien Favre recently vacated his post after a successful stint in charge – in fact it was he who guided the team into the Champions League. Was it the right call?
This is a very difficult question because there are so many ways to approach it. Firstly, Favre is one of two men who transformed the club from perennial relegation strugglers into European contenders – the other, our Sporting Director Max Eberl, signed a new contract with the club a few days after Favre's dismissal until 2019. The club clearly thought Favre was still the perfect man for the job, having not come up with any plans to replace him despite a run of six straight competitive losses, and as a fan to see the man who personified the recent success leaving was a hammer blow.
On the other hand, Favre didn't feel like he could continue – he'd lost confidence in his ability to be the man to take the club forward – and you have to question whether it's worth keeping a coach who doesn't think he's the right man for the job. It's difficult to tell whether his resignation has worked out for the best until we appoint the next full-time head coach, though.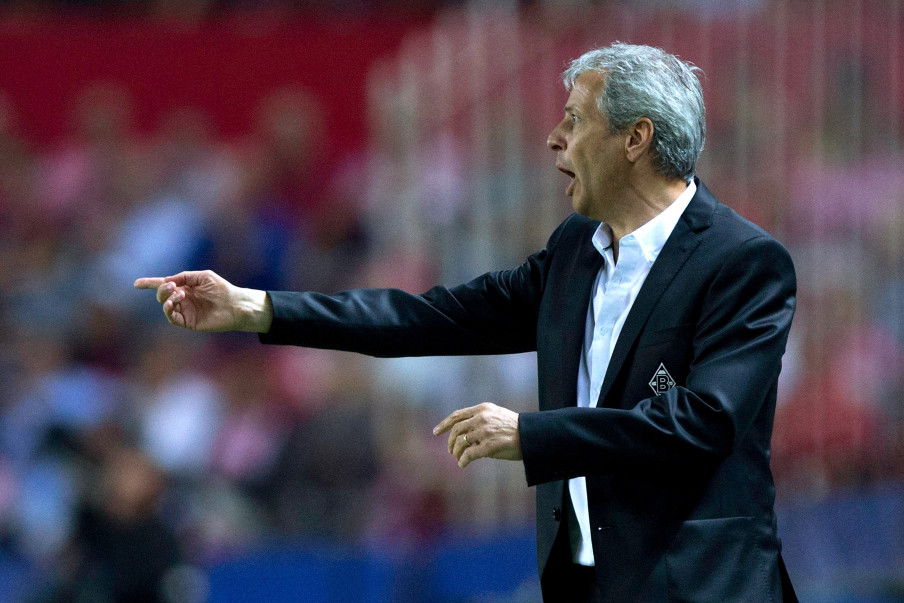 Andre Schubert has now taken charge temporarily and has helped the team rack up maximum points in his two games. What has he changed or tweaked?
In Schubert's first press conference, he talked about the need to be less passive with and without the ball, bemoaning the lack of ideas we had when we reached the final third and of course the incredibly ropey defence, which we've not had to deal with for a few years.
That's all well and good, but first you want to see those criticisms fixed on the pitch. Thus far, Schubert's ideas seem to be working, as we are breaking with more pace, defending from the front better and, crucially, our midfield pairing is actually working. Favre tried for a while to shoehorn Lars Stindl and Granit Xhaka into the same midfield, but this was far too attacking and lacked balance. We then went the other way, playing Tony Jantschke and Havard Nordtveit, which basically showed no attacking ambition. Under Schubert (and, to be fair, in Favre's final game too), we've played Mo Dahoud alongside Xhaka, which has a lot of attacking intent but also seems to a lot better defensively, and the Syrian-born youngster's been really impressive so far.
Other than that, we're playing a very similar team, but returns from injury from Patrick Herrmann and Fabian Johnson, both of whom who were crucial in the second half of last season, has really helped Schubert play his less passive style.
4: I'm not sure if you saw, but in pre-season City had some real difficulty against another German side in the form of VfB Stuttgart, who scored four first-half goals past City and caused lots of problems with their high pressing. Will Gladbach adopt a similar approach?
VfB Stuttgart are probably the most intense pressing side in the Bundesliga at the moment and so it's definitely understandable that City would have problems with them because Premier League clubs don't seem to rely as much on high pressing as Bundesliga teams.
That said, Borussia aren't really known as a high pressing club in the way of a Dortmund or a Leverkusen, who at times last season literally relied on it as their game plan rather than one facet of their play. The team will press, and seem to do so more under Schubert, but the main strategy tactically is making quick transitions from deep positions and overloading the flanks.
City are to be without Vincent Kompany for the fixture and recently shipped four goals at Tottenham in his absence. Do you think Gladbach can get at City's backline?
Missing the most important defender and regular captain is obviously a huge problem for City (not to mention Gladbach – we're missing Martin Stranzl) and definitely, Borussia can get at City's back line. The likes of Raffael, Stindl, as well as Herrmann, Hazard, Traore or Hahn are all accomplished attackers and while Josip Drmic hasn't settled in yet, he's clearly a super talented player.
Will that happen? That remains to be seen. City's back four is still pretty good without Kompany and we'll have to play well to come close to matching Spurs at the weekend.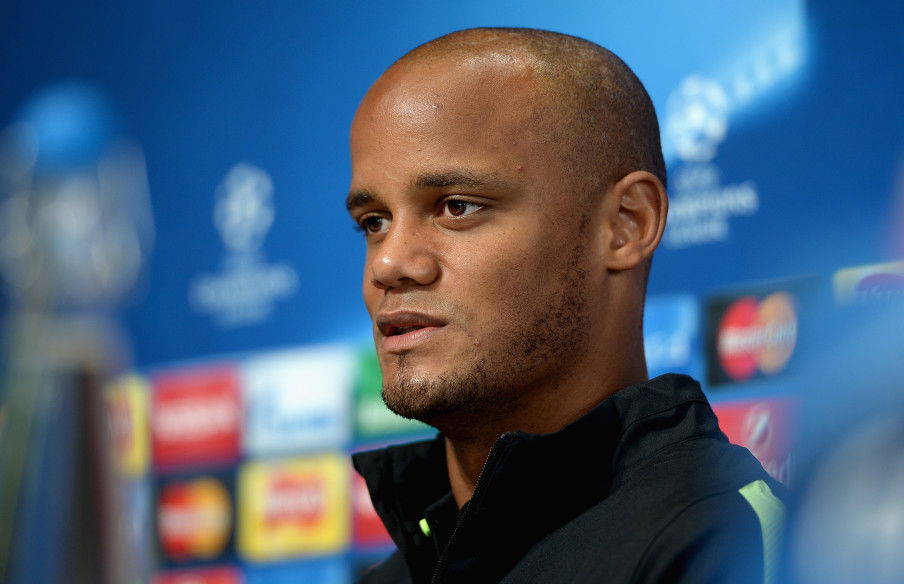 Who would you identify as Gladbach's key man? Xhaka? Herrmann? Hazard?
Definitely Granit Xhaka. He's captained the side in Schubert's two games as coach – it helps that usually armband-wearers Stranzl and Jantschke have been injured, admittedly, but this is still a fact – and for the past two years he's arguably been the key player in how we play our game, with a really pleasing style of play which combined blockbuster passes with strong tackling, tidy midfield play and high work rate. He's always good for a booking, but he's also a player that holds the key to unlocking any defence and on his day he's usually the best player on the pitch.
You're right to point out Patrick Herrmann though, who has the ability to turn a game on his head from nothing. It was largely down to his goals last season that we're actually even playing this game, and so make sure to look out for him.
Finally can we get a score prediction from you?
Can see a 2-1 win for City on the cards. We're on the up, but we've only beaten Augsburg and Stuttgart so far this season and Manchester City are in a completely different class. In terms of front lines, there aren't many better in the Champions League – it's just about if it clicks on the European stage.
You can follow Conor on twitter @kohlsalat and check out Gladbach UK here:
---