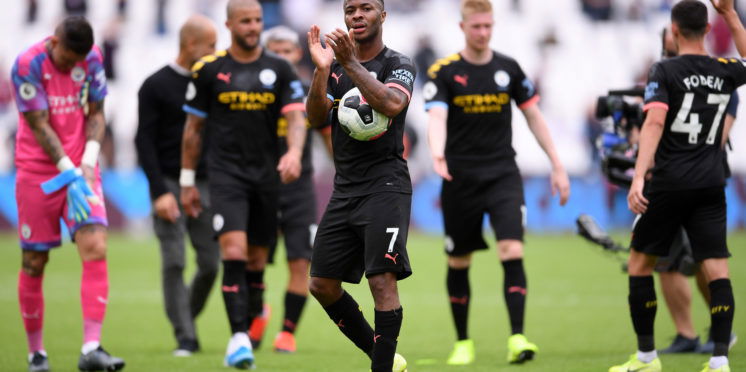 Manchester City player ratings: West Ham (A)
The Premier League is back and Man City have started with a very good result. 5-0 is a fantastic scoreline, but their performance perhaps does not warrant the hammering.
This was because it was a game of two halves for the reigning champions. They started slow in the first half and let West Ham gain confidence. However, credit to West Ham because I thought they looked very dangerous and will hurt a lot of teams this season.
Man City were clinical as Kyle Walker, inspired by his new competition at right back, accelerated past Riyad Mahrez to put an exquisite ball into the path of Gabriel Jesus, who finished smartly for 1-0.
The Man City that people recognise came out to play in the second half. They started fast and looked far more dangerous. This was highlighted by a powerful run from Kevin De Bruyne, who put Raheem Sterling through on goal, who calmly slotted home for 2-0.
Just a quick side not, I believe VAR was excellent today and got all three decisions right. However, we need this consistency every single game. If Raheem Sterling is given offside by 20mm, everyone shall now be given offside when they are 20mm offside.
Man City did not let the VAR disallowed goal dampen their spirits as they kicked on and scored 3 more excellent goals. The 3rd was a delicious ball from Riyad Mahrez over the defence, which meant a fantastic lob over the keeper from Raheem Sterling.
The 4th goal was a penalty from Sergio Aguero, who scored on his second attempt, after Declan Rice encroached into the box.
The final goal was fantastic once more from Riyad Mahrez and Raheem Sterling, a fabulous through ball from Mahrez and a tidy finish from Sterling in the near post.
Here's how I rated the Man City players: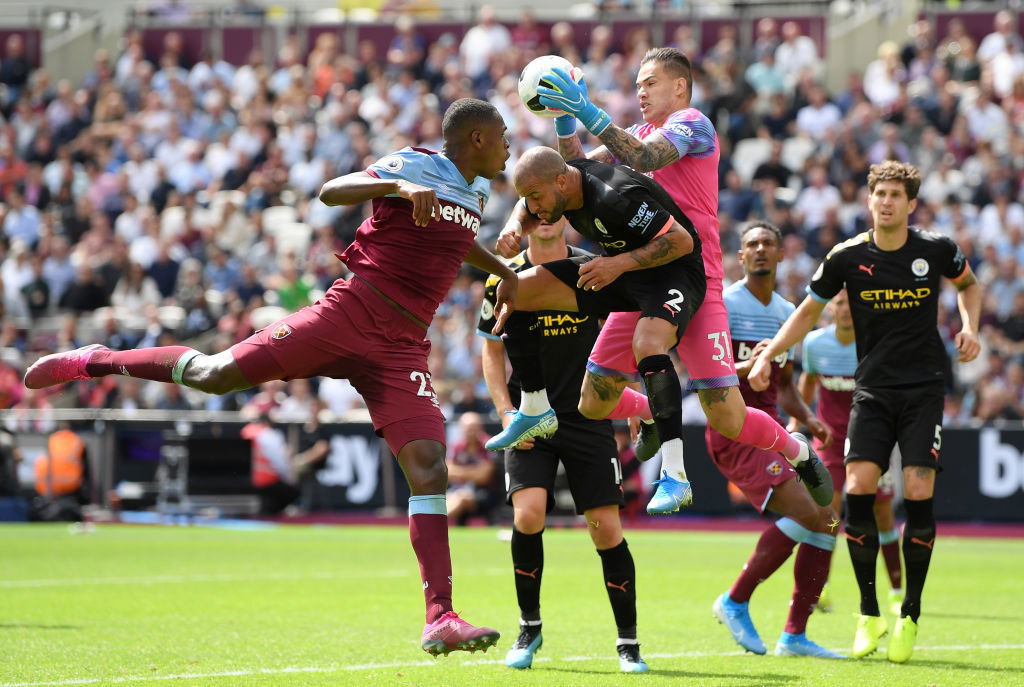 GK: Ederson - 7
Ederson did not have much to do, but he was calm on the ball and passed as well as he always does. Furthermore, he made a fantastic double save at 2-0 from Javier Hernandez and Manuel Lanzini, to keep the clean sheet.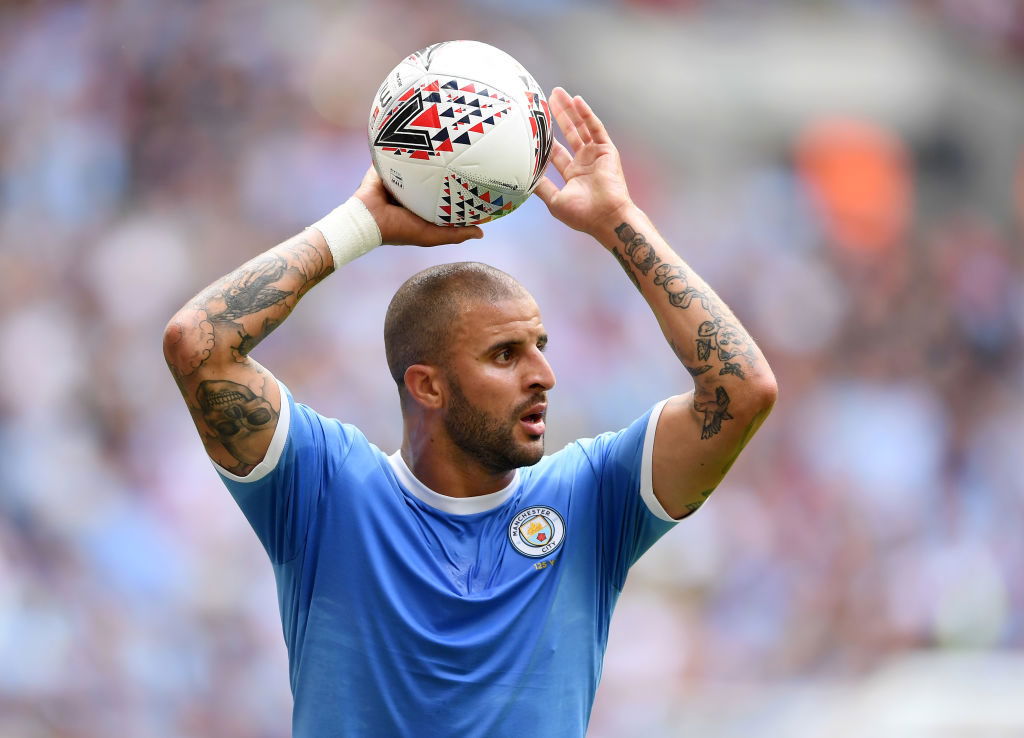 RB: Kyle Walker - 8
Kyle Walker has put in another big statement with a top top performance against West Ham.  He was strong defensively and was very commanding going forward, which led to the first City goal.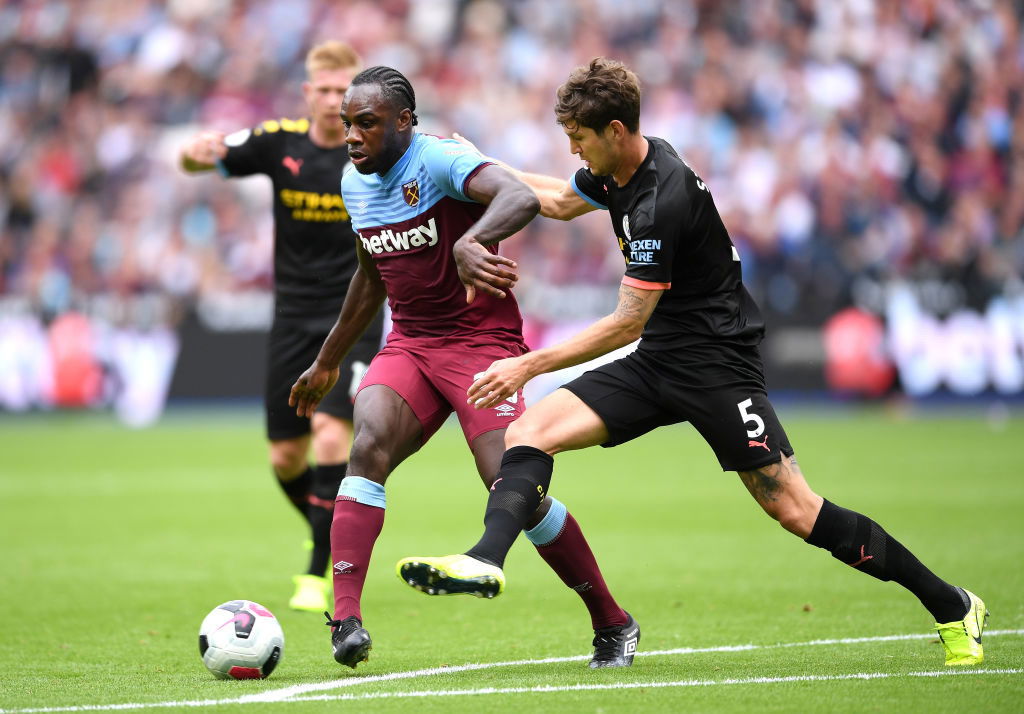 CB: John Stones - 7
Nothing glamorous from John Stones as he defended well and put in some crucial tackles. There were a few hairy moments on the ball, but nothing came of them.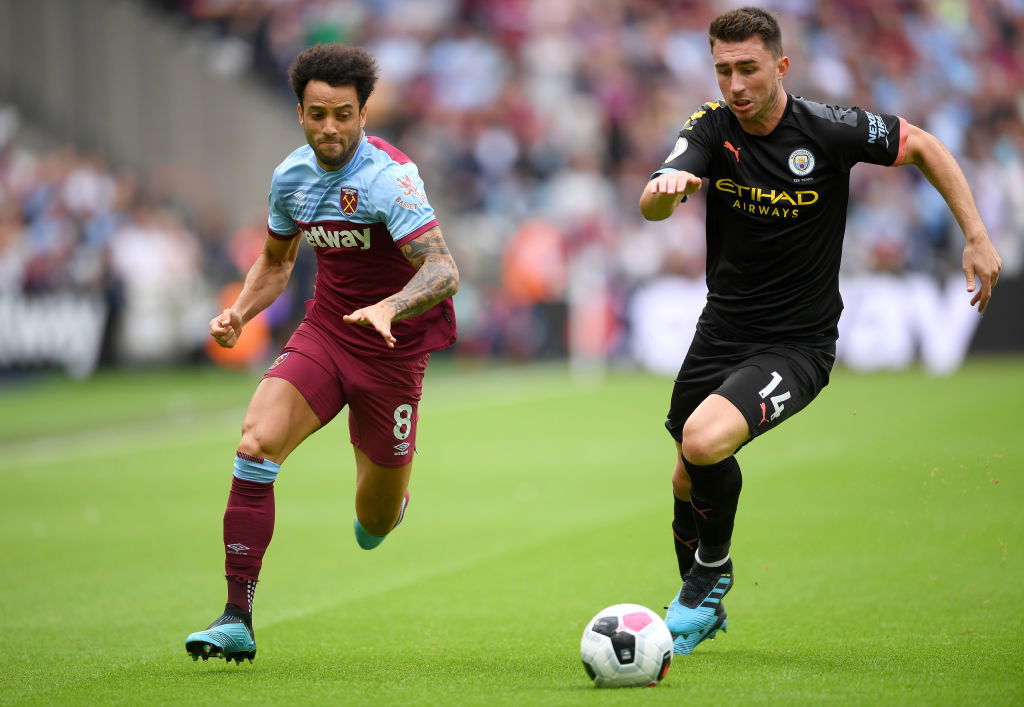 CB: Aymeric Laporte - 7
Aymeric Laporte needed to be strong in the air against a powerful Sebastian Haller, which he was. However, I was far more impressed with how he brought the ball out from the back with such confidence.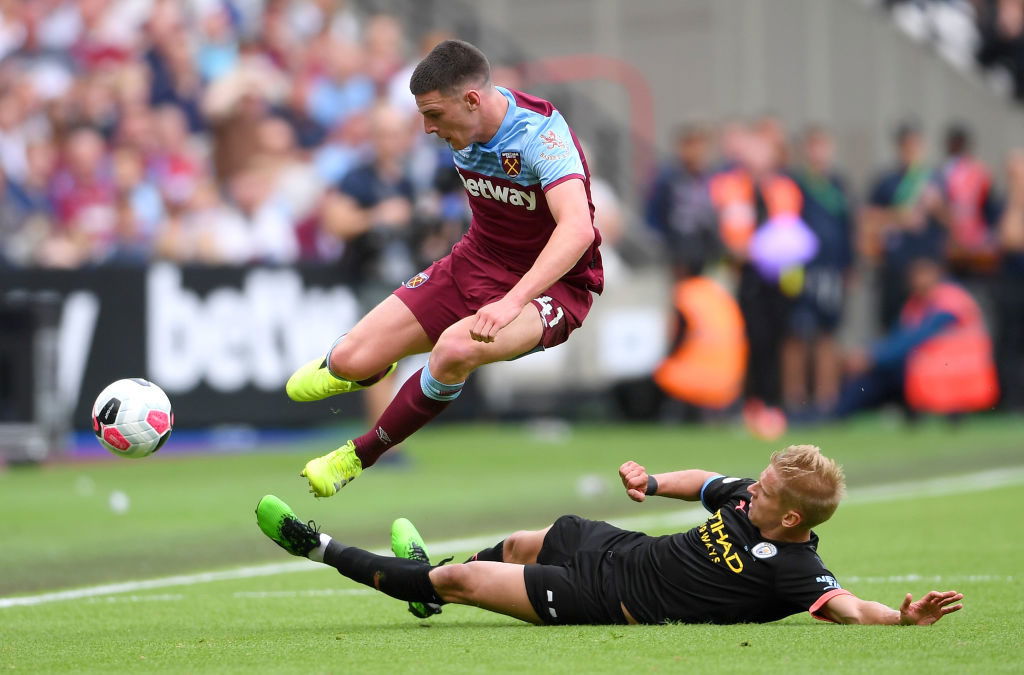 LB: Oleksandr Zinchenko - 7
Oleksandr Zinchenko had a difficult challenger in Felipe Anderson, and I thought he dealt with him very well. There was a moment in the first half when West Ham appealed for a penalty, but it was a superb tackle from the Ukrainian.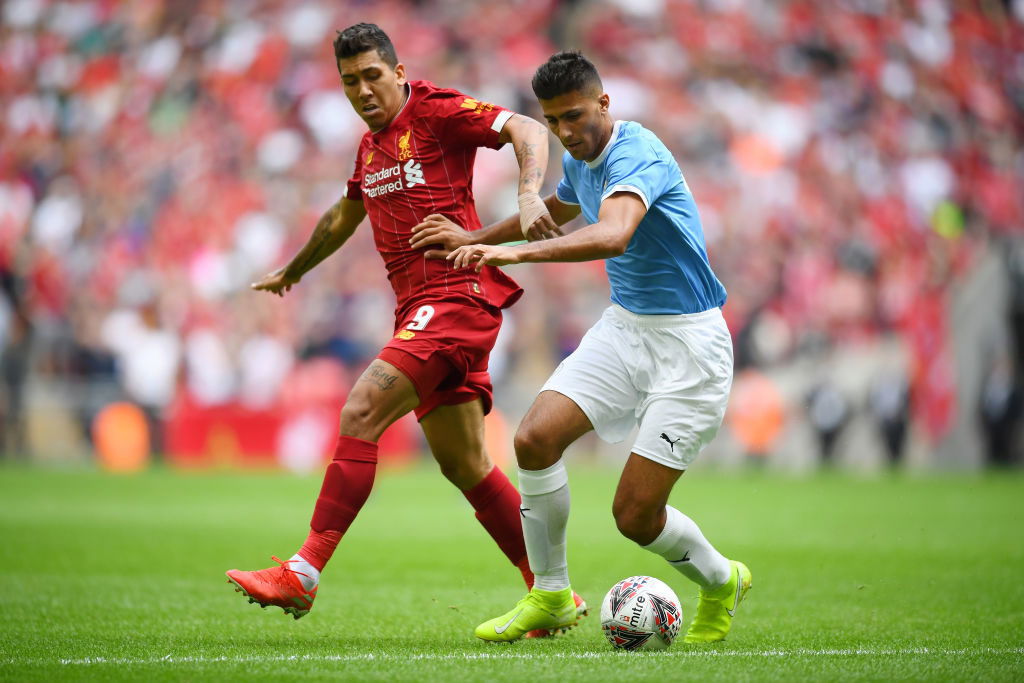 CDM: Rodri - 7
Rodri was caught out in the opening minutes of the game and could have given away a penalty. However, he shook himself off and was very composed all game. Especially in the second half when he looked far more confident and played some fantastic balls into the forwards.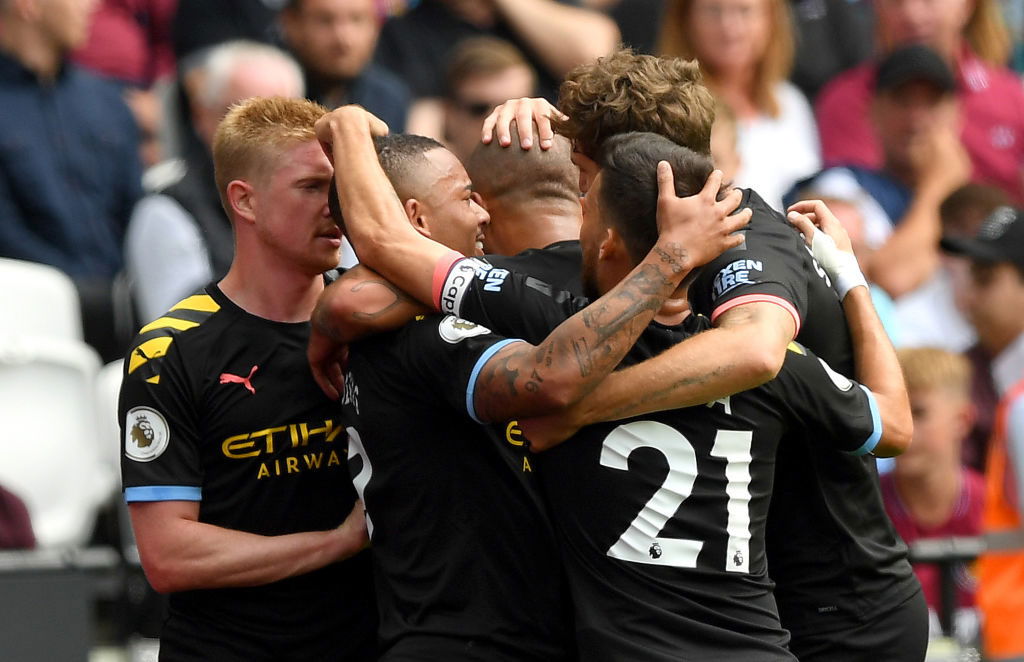 CM: Kevin De Bruyne - 8
Kevin De Bruyne was pretty poor in the first half, however in the second he came to life. He was winning the ball back with his high intensity and driving attacks with his usual power. This intensity is what led to the second goal that Raheem Sterling scored.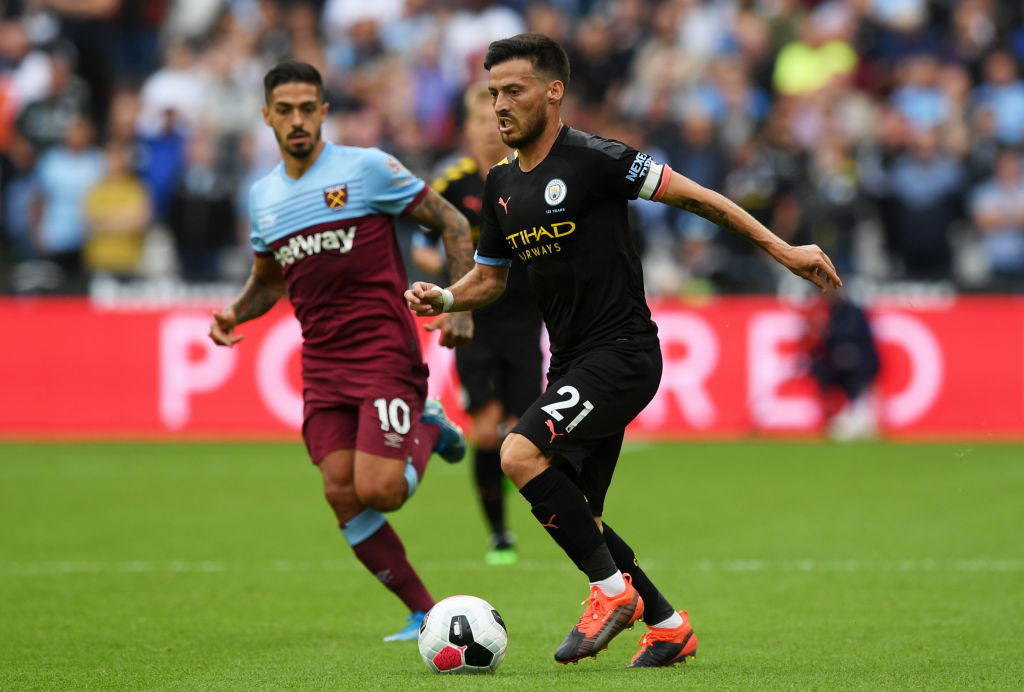 CM: David Silva - 7
Man City's new captain started the season really well. He was quiet in the first half, but every touch was so elegant and David Silva never looked as if he was under pressure. In the second half he linked up excellently down the left with Sterling and  Oleksandr Zinchenko, which led to a world class disallowed 3rd goal.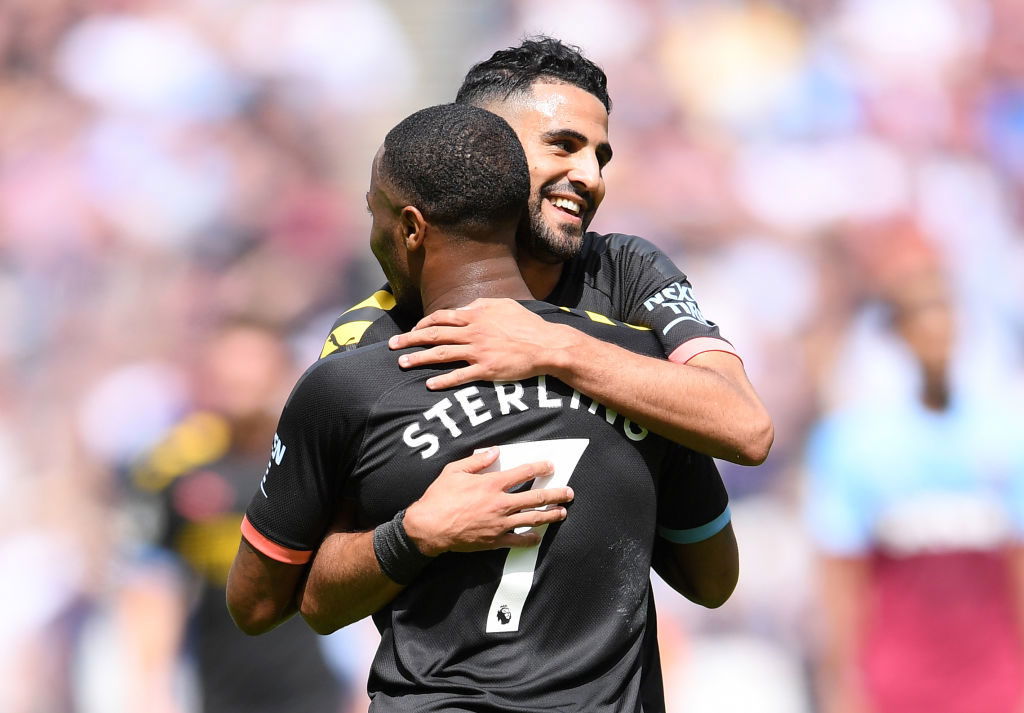 RW: Riyad Mahrez - 9
This was his best performance in a Man City shirt, because he got the balance between being selfish and getting involved with the team. He should have scored in the first half with a ridiculous cut back, which sold the defence, but he put it wide. For Man City's 3rd he found Raheem Sterling with a delicious ball over the defence. It was his skilful dribbling that won the penalty and his determination to win back the ball and thread a pass for Raheem Sterling to score the 5th.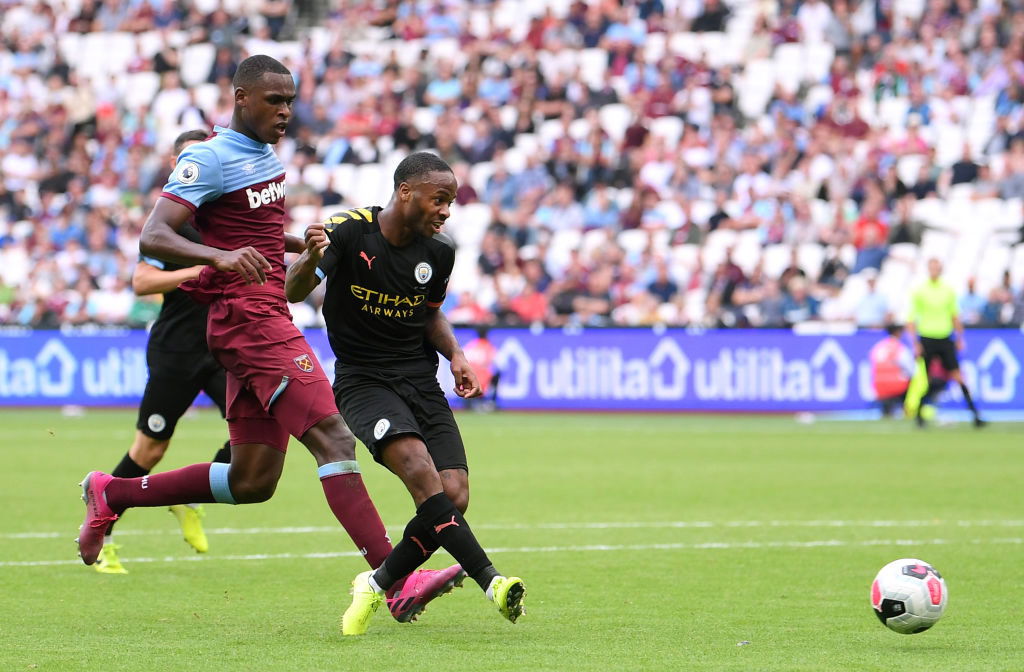 RW: Raheem Sterling - 9 (MOTM)
Raheem Sterling looked very good against Liverpool and in Leroy Sané's absence he will need to perform every week. His first half was quiet, but he came to life in the second half. His first goal was composed as he ran through on goal and put the ball through the keepers legs. Sterling was then part of the disallowed goal, as he played an easy ball across for Jesus to tap-in. However, Sterling got his revenge when he scored the 3rd and 5th. The 3rd was an excellent run through the middle, superb control and clever dink over the keeper. The 5th was another clever run, but an even better finish as he sold Lukas Fabianski.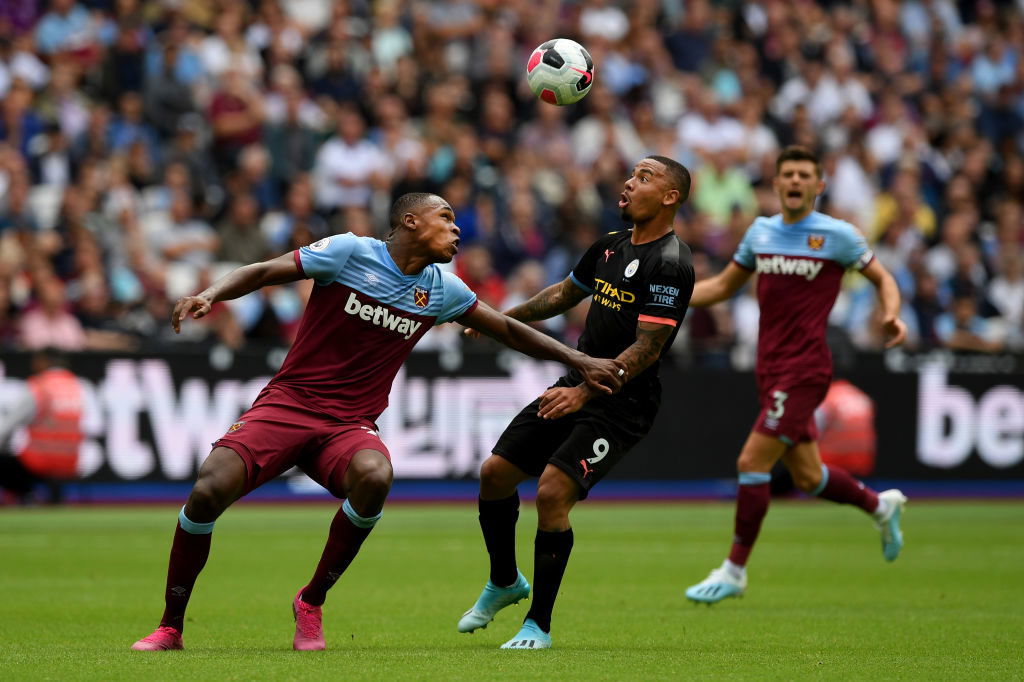 ST: Gabriel Jesus - 8
Gabriel Jesus wanted to carry on his Brazil summer form, and it looked like he did today. His run for his goal was a flash back to the Jesus that emerged in 2017; clinical and hungry. He worked hard and was 20mm away from a second goal.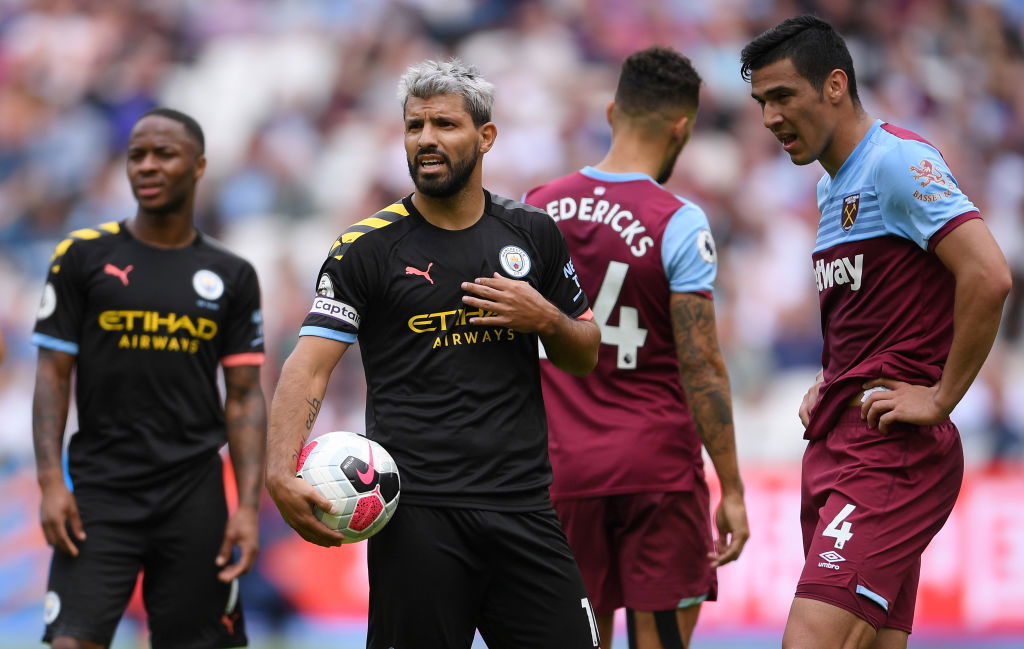 SUB: Sergio Aguero - 6 (69')
Sergio Aguero came on but it looked as if he was just regaining some fitness. However, after a terrible first penalty, he was able to score his first of the season.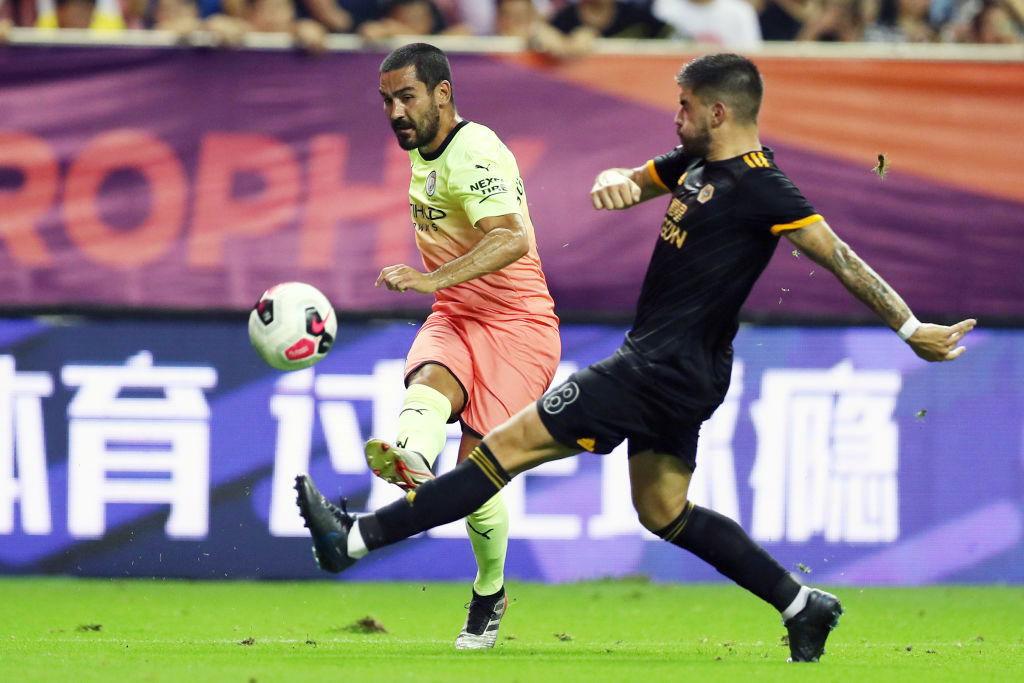 SUB: Ilkay Gundogan - 6 (79')
Ilkay Gundogan and Phil Foden came on to give Kevin De Bruyne and David Silva some rest. 
SUB: Phil Foden - 6 (80')
Phil Foden made a bigger impact than Ilkay Gundogan, as he made a few interceptions and had some clever touches. 
---