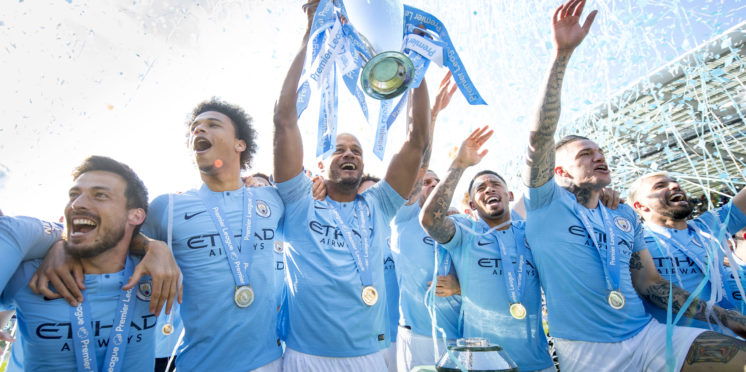 Manchester City player ratings: Brighton (A)
The Premier League season ended on the highest note for this Manchester City XI. They have done something that has not been achieved in 10 years, they were able to retain the league.
Liverpool have been an outstanding competitor all season, but this Manchester City side proved why they have to be considered the greatest Premier League team ever. The argument against them last season was that they have not been consistent, well this season they got the second most points ever, just two behind the 100 last season.
Manchester City started as slow as they have done in recent weeks, which they can be forgiven for because of the amount of high-pressured games that have played in the past two years. Three times a week, every week.
Brighton scored from a corner as Glenn Murray was able to beat Ederson to the ball and head it in the near post. It would have been nervy for Manchester City fans, but Sergio Aguero received the ball from an excellent touch from David Silva and finished through Matt Ryan's legs.
Aymeric Laporte was able to rise the highest and head the ball downwards towards the goal from a superb Riyad Mahrez corner. The Algerian was fantastic all game, and soon proved the majority of Man City fans who groaned when they saw his name why he started.
It was his third goal that will give him the headlines and confidence because it was what he can do. He sat Lewis Dunk down by dragging the ball back, before unleashing a rocket into the top right corner.
The final goal was a fine Ilkay Gundogan free-kick that bent around the wall and made it 4-1 to Man City.
Here's how I rated the Manchester City players: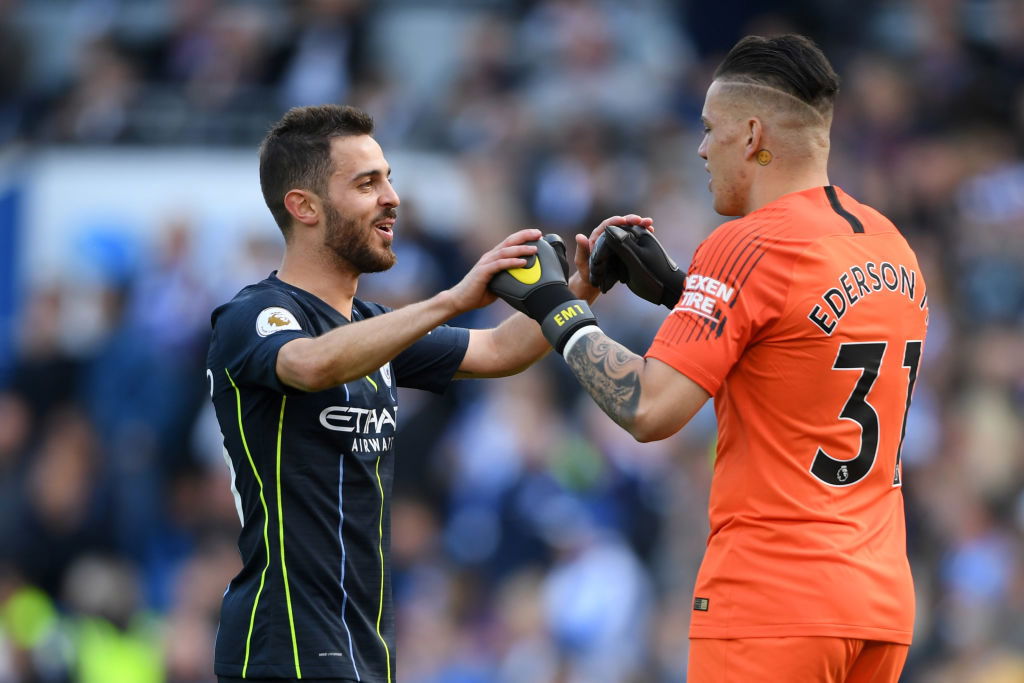 Ederson - 6
He was at fault for the Brighton goal because when you come for the ball as a goalkeeper, you simply cannot miss it because strikers like Glenn Murray will punish you.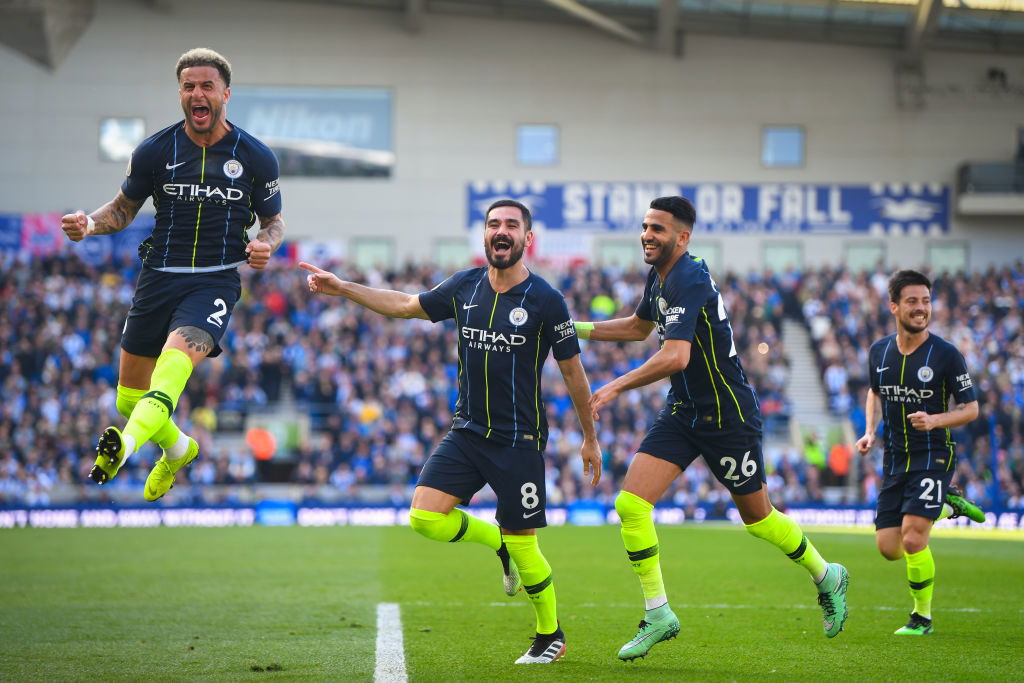 Kyle Walker - 7
Kyle Walker was the pantomime villain for the Brighton fans after his incident with Alireza Jahanbakhsh in the FA Cup semi-final. However, the Iranian forward had no luck against Walker who defended superbly and let very little get past him.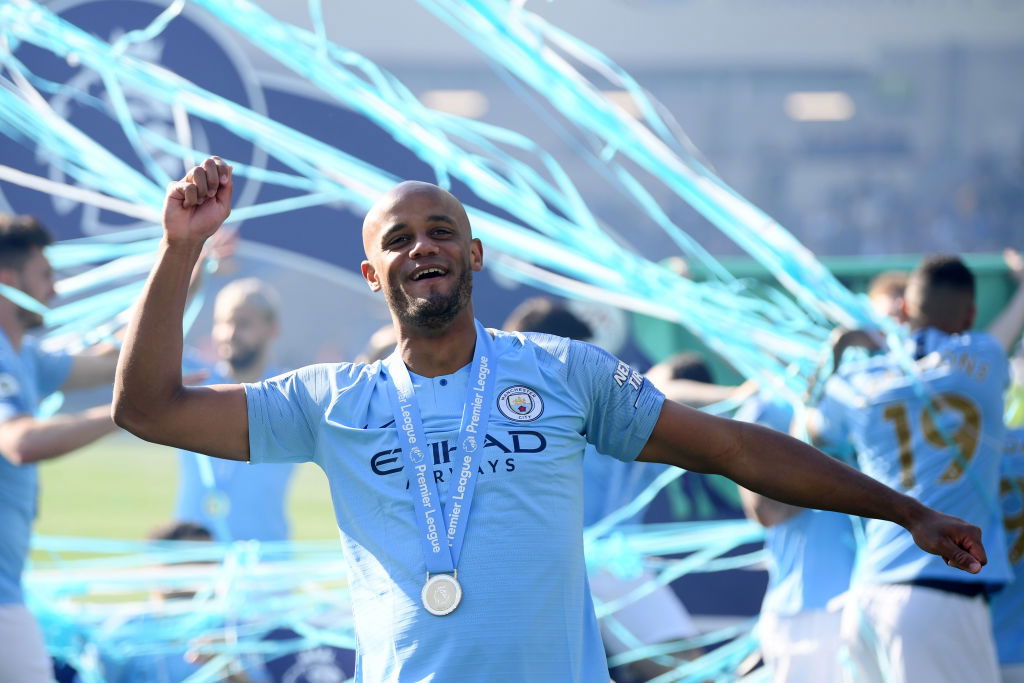 Vincent Kompany - 7
Vincent Kompany put in a fantastic performance against Leicester earlier in the week and his goal meant that Man City were still in the driving seat for the title against Brighton. He was excellent defensively and stepped in to intercept the ball on numerous occasions to start the City attack.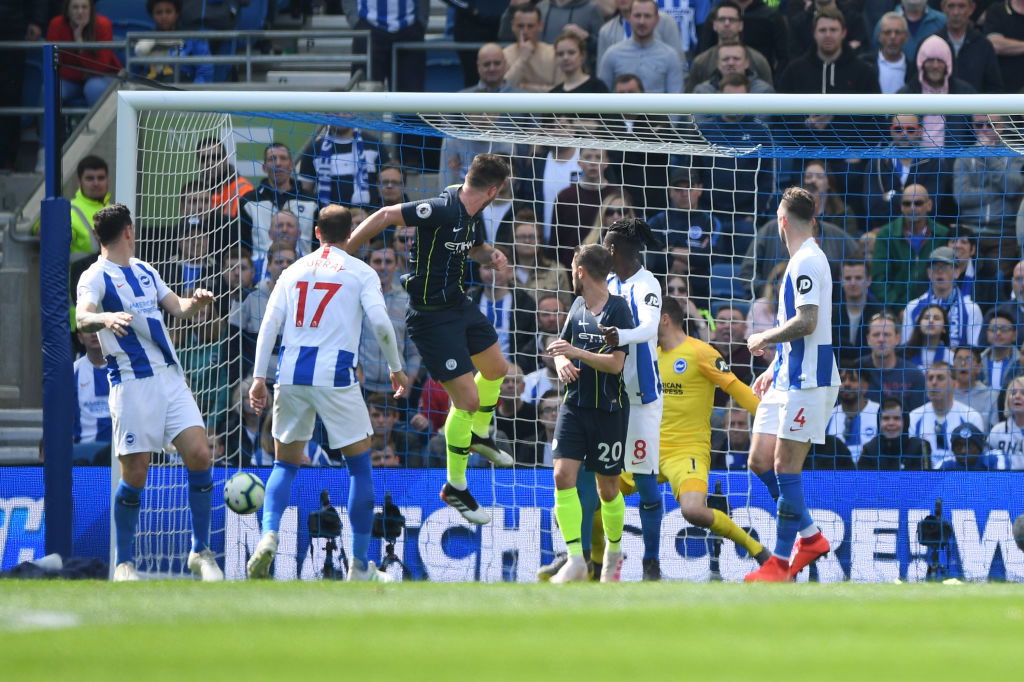 Aymeric Laporte - 8
Aymeric Laporte has been an unbelievable signing for Manchester City and has been at the heart of their defence. He has put in one notably bad performance this season, the home leg against Tottenham, but apart from that he was commanding in the air and faced no competition with his ability on the ball. In a small Man City side both him and Vincent Kompany provide the height and Laporte did so with a fantastic header to make it 2-1. That France call up must be inevitable, being the best CB in the best team in England.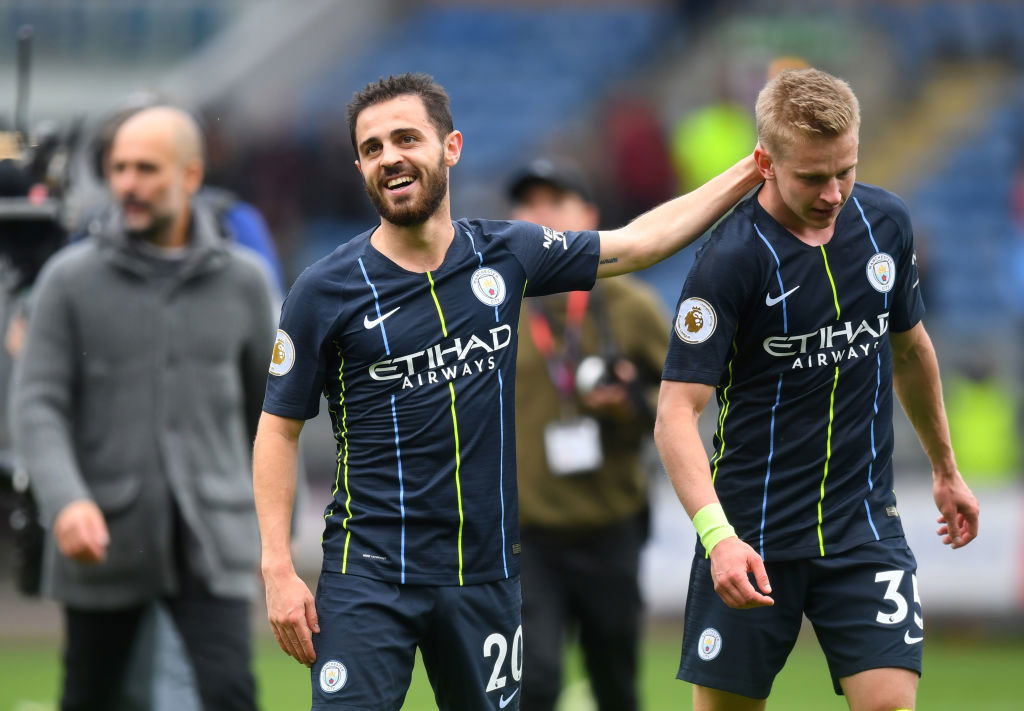 Oleksandr Zinchenko - 7
Oleksandr Zinchenko came good once more against Brighton. He was tenacious in the tackle, but he was also a threat going forward. Pep Guardiola barked his name after City equalised, I do not know the order but it certainly worked because Zinchenko linked up superbly with David Silva and remained a constant threat.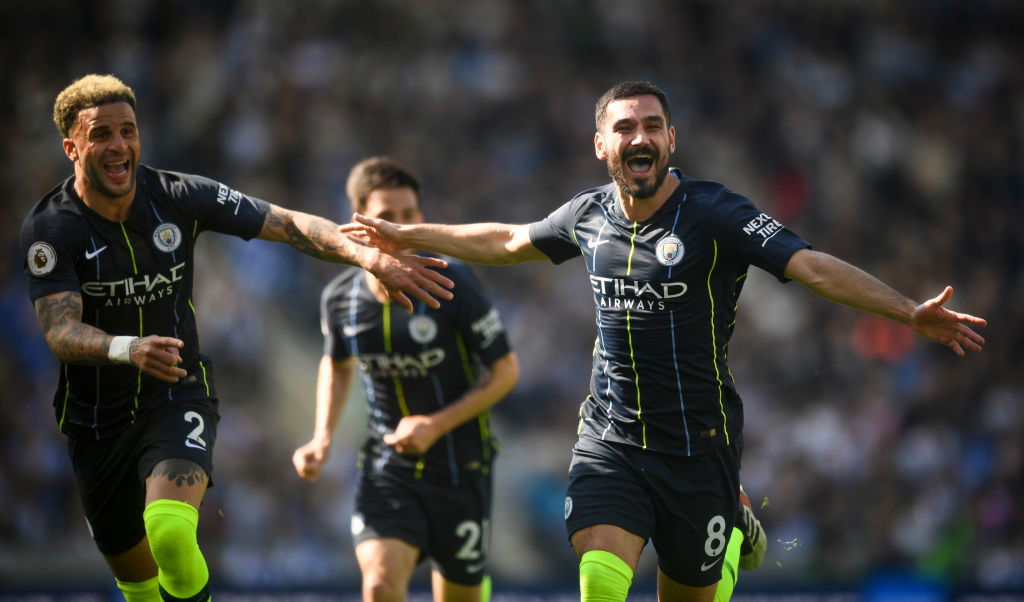 Ilkay Gundogan - 8
Ilkay Gundogan has quietly been the most important player in this title run in. The big fear all season around Man City was what happened if Fernandinho got injured, well Ilkay Gundogan stepping up and being world class is what happened. He was tenacious off the ball, he won the ball back many times, but on the ball, he was graceful and always played intelligent passes to put City on the front foot. His free-kick was deserved and it was fitting that he scored the final goal because of his contributions this season.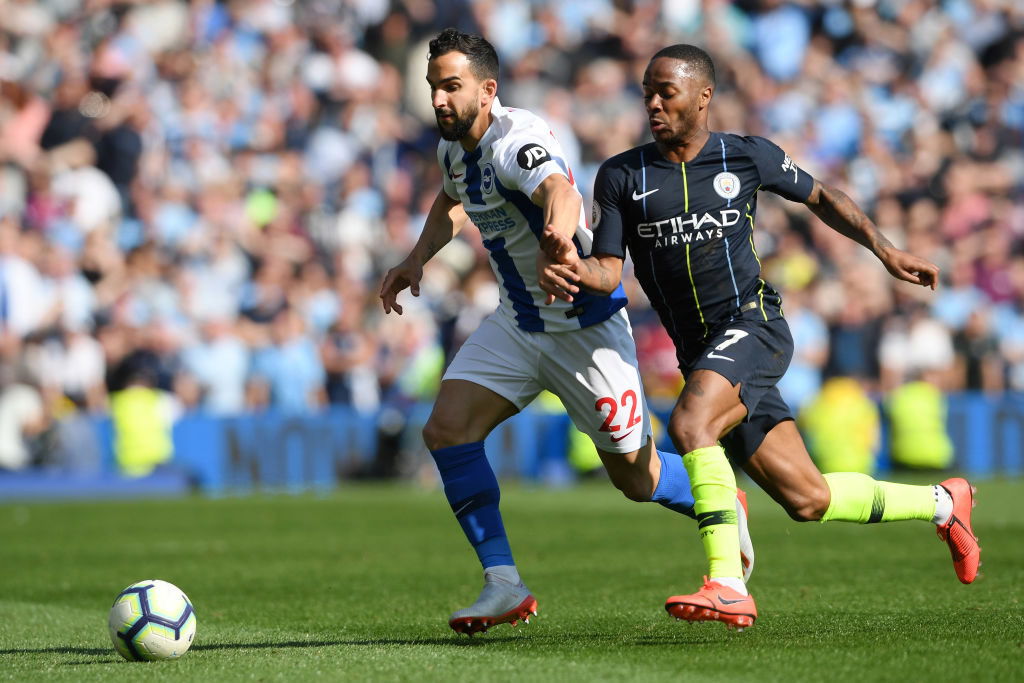 Raheem Sterling - 6
Raheem Sterling actually started in the middle, therefore his review is in the 'false 8' position. I thought he struggled to get into the game when he played centrally and was much more effective when he played on the left-wing. He beat Bruno a few times for pace, but he was unable to carve out any clear chances for himself.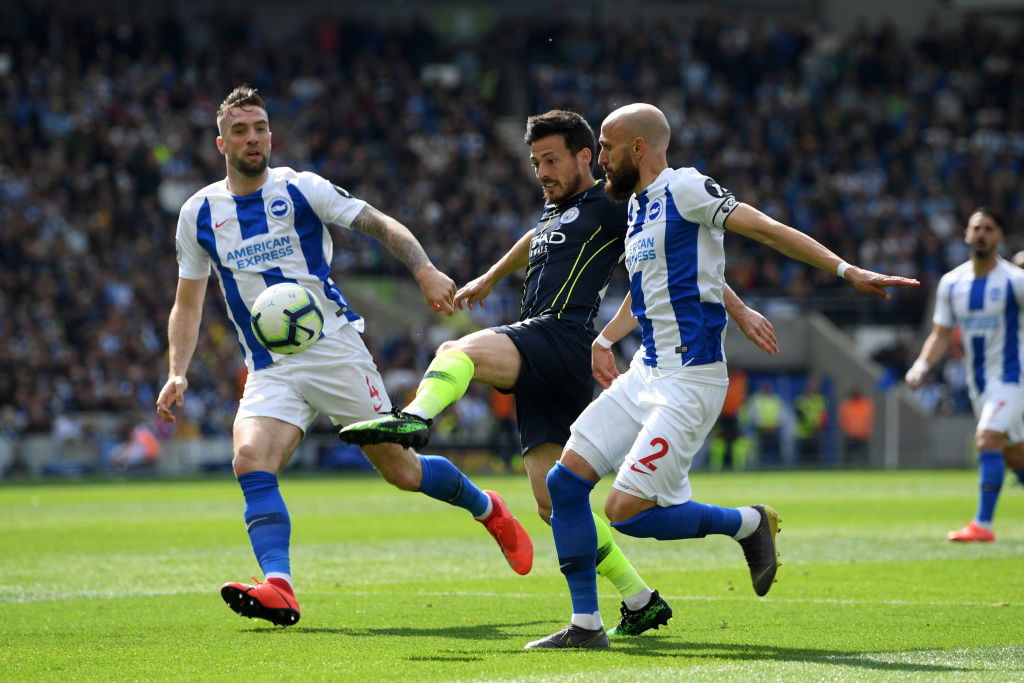 David Silva - 7
David Silva was quietly brilliant against Brighton, that touch to set up Sergio Aguero for the first goal was just an example. He was his elegant best as he glided past the Brighton midfield and always played the right pass to either Raheem Sterling or Riyad Mahrez.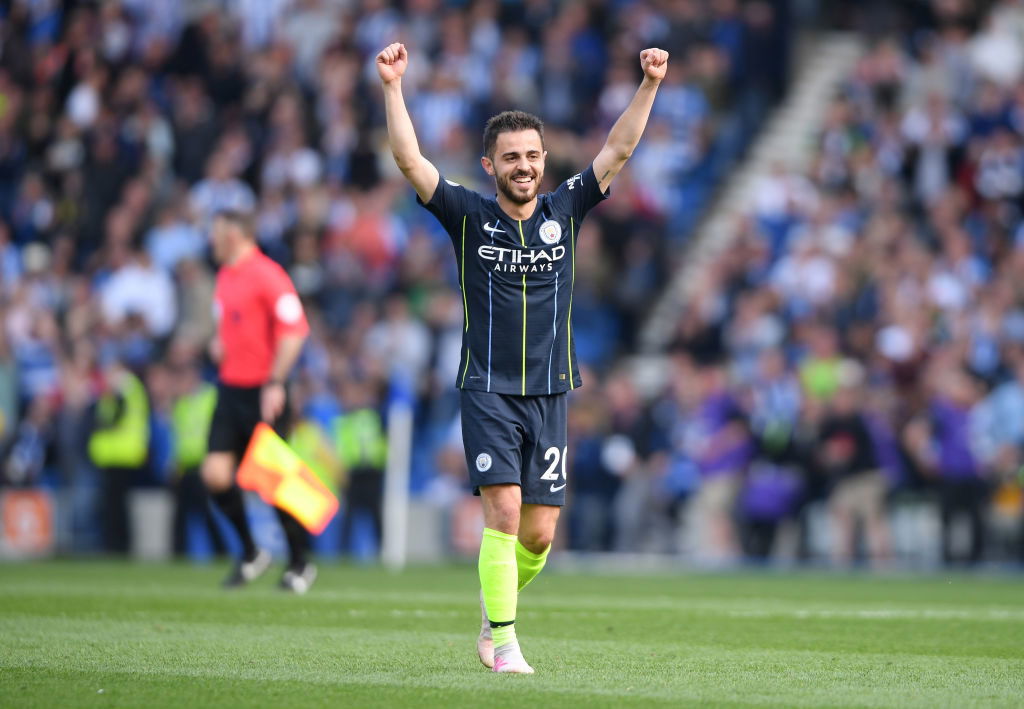 Bernardo Silva - 8
Bernardo Silva has had an excellent season and has arguably Manchester City's player of the season. His performance against Brighton was not an anomaly, in fact, there was a particular phase in the first half that sums up his typical performance. He won the ball back from Bernardo and drove at the Brighton defence with dazzling feet, had a fantastic recovery tackle not been made he would have scored. 
Riyad Mahrez - 9 (MOTM)
Always save the best until last must be the motto that Riyad Mahrez lived by this season. That is slight sarcasm because he has been excellent at times this season, but Sunday seemed to stand out. He was attacking defenders, and not cutting back, as well as attacking defenders he was playing defence-splitting passes and put in many world-class crosses. His goal was similar to the style he scored against Aston Villa, his drag-back sent Lewis Dunk into no man's land, and he fired the ball into the top right corner.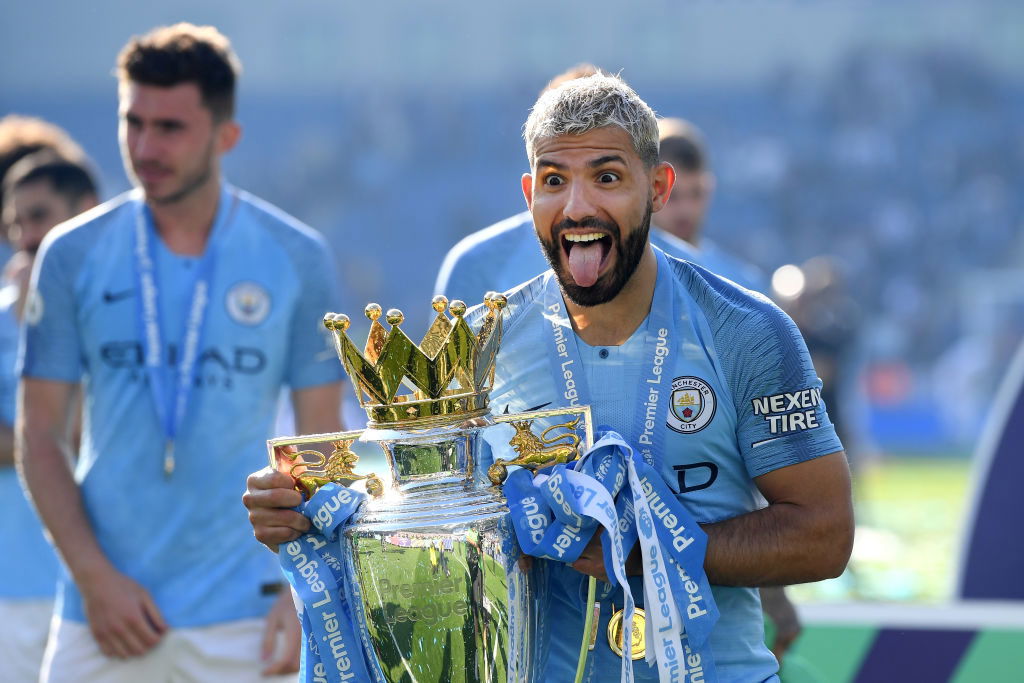 Sergio Aguero - 7
Sergio Aguero loves a big goal on the final day. That is exactly what he gave Manchester City, with a one-minute response after Brighton's equaliser. It was a wonderful finish as he turned the Brighton defence and finished through Matt Ryan's legs.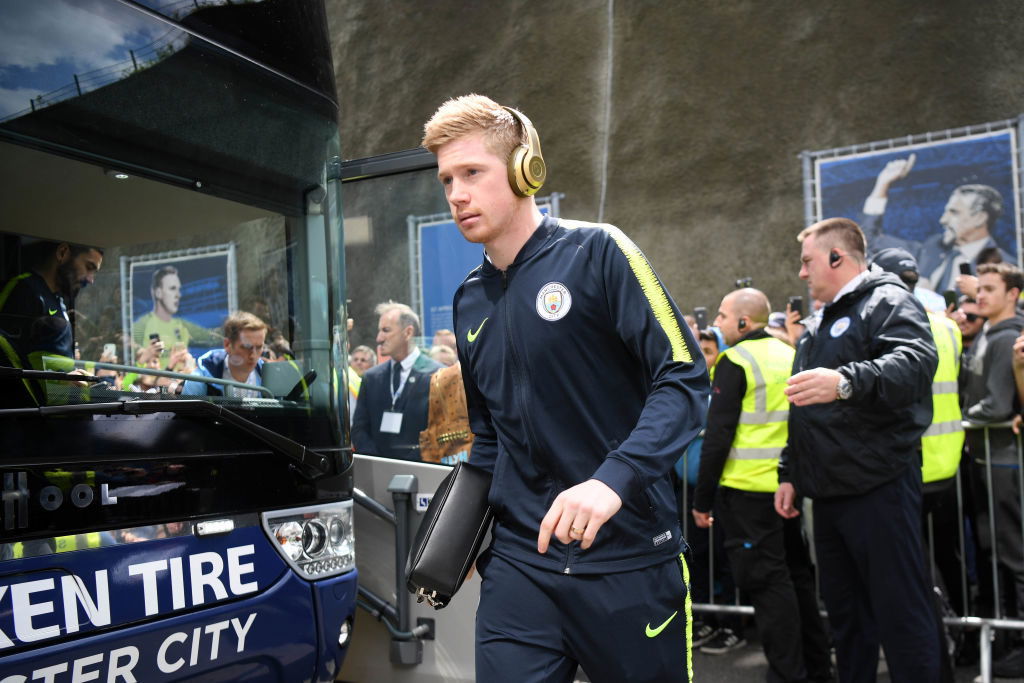 SUB: Kevin De Bruyne - N/A (78')
Kevin De Bruyne was brought on to get some minutes in his legs before the FA Cup final, but also so David Silva could get his deserved applause.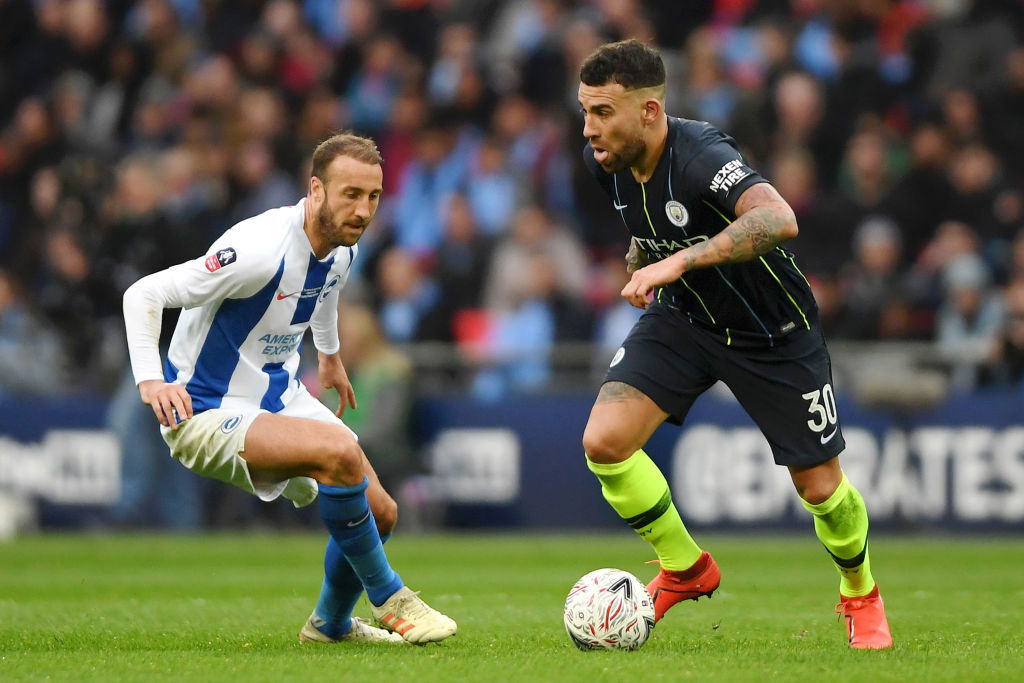 SUB: Nicolas Otamendi - N/A (86')
This was a similar substitution to the Kevin De Bruyne substitution. It could have well been so Vincent Kompany could get the send-off he deserves, but also because Nicolas Otamendi could have made his last Man City appearance.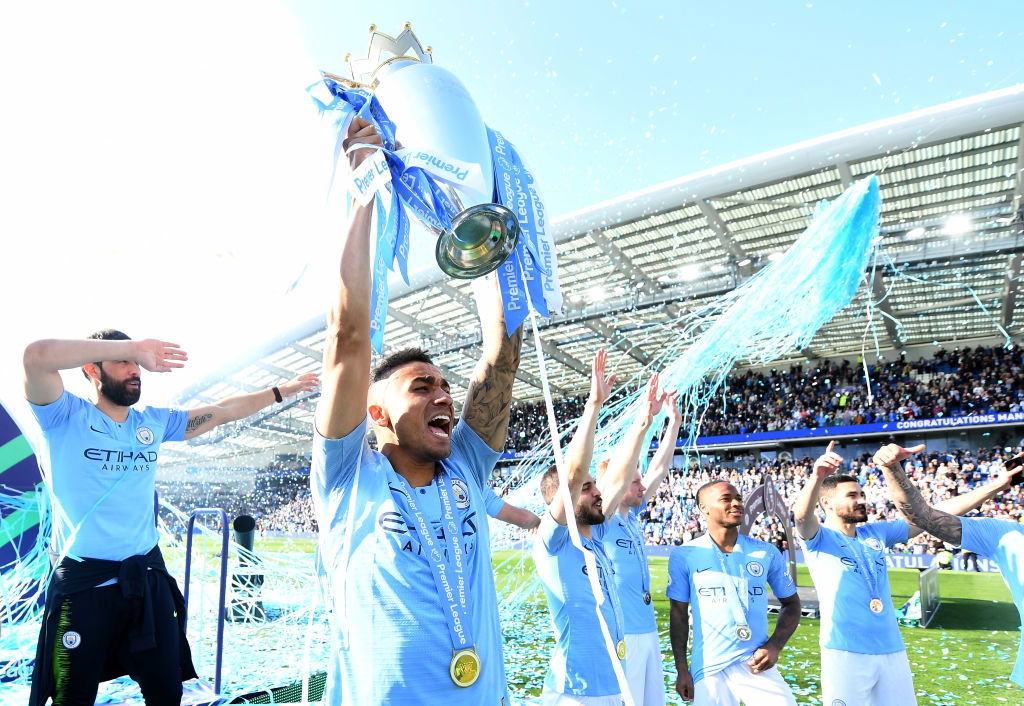 SUB: Danilo - N/A (88')
This has the exact same feeling as the Nicolas Otamendi substitution. This is because if the rumours are to be believed, Danilo is also leaving the club in the summer.
---